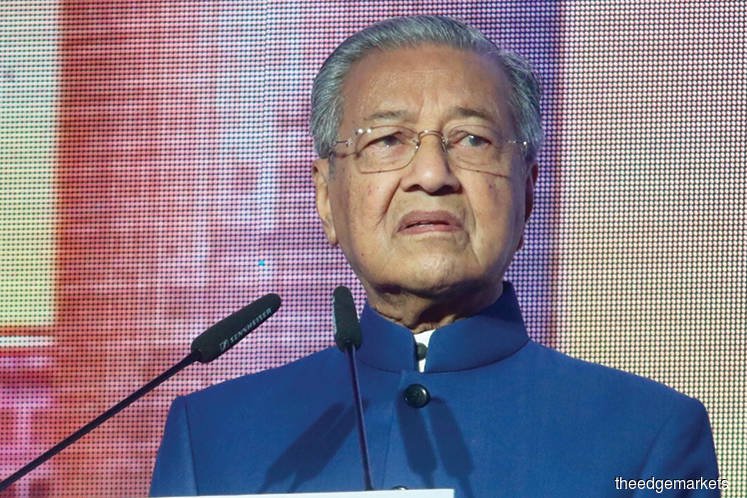 PUTRAJAYA (Jan 10): The government has been unable to find fugitive financier Low Taek Jho, also known as Jho Low, so far, but is confident of locating him by stepping up its search efforts, Tun Dr Mahathir Mohamad said today.
"We can't find him, but we will find him," the prime minister told reporters after chairing a meeting of the special cabinet committee on anti-corruption.
"There are only seven billion people (in the world), so it is not very difficult to hunt him down. (If) we can find a needle in a haystack, he (Jho Low) will be the needle among the haystack," he added.
As for Jho Low's claim that the charges levelled against him are politically motivated, Dr Mahathir said: "Well, he had said many times that everything is politically motivated."
"But he is also politically-motivated to steal (the government's) money," he added.
On the allegation in a Wall Street Journal (WSJ) report that China-backed projects were brought into the country to cover the debts owned by 1Malaysia Development Bhd (1MDB), Dr Mahathir said: "This is a statement made by somebody in the press."
"He says there are documents, and I suppose there are documents. But (the question is) whether the documents can be shown to us and to be in our hands before we can accept the statements made," he added.
Until then, Dr Mahathir said the government is not able to take any relevant action except to continue searching for the documents "and make use of it as proof that these things have happened".
When pressed as to whether the government is aware that a deal was brokered with China to rescue 1MDB's debt, Dr Mahathir stressed that "we have no documents".
Early this week, WSJ reported that China had offered to bail out 1MDB in 2016 in exchange for lucrative contracts. — theedgemarkets.com