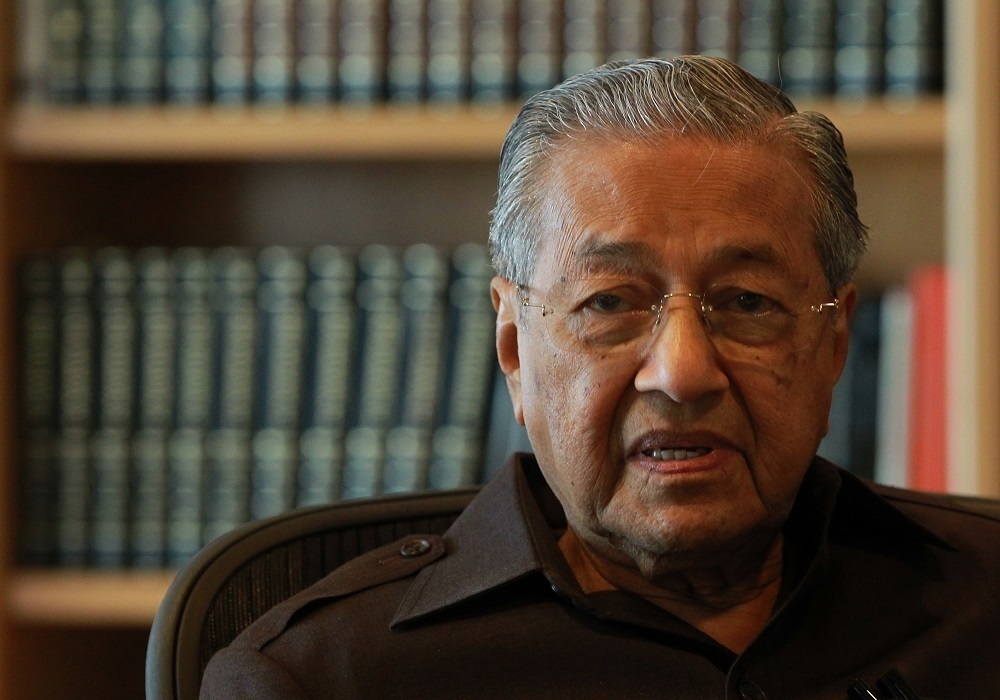 KUALA LIPIS (Jan 26): Tun Dr Mahathir Mohamad (pictured) said the people should feel ashamed to continue supporting UMNO and Barisan Nasional (BN), because their past leader was a kleptocrat.
The Pakatan Harapan chairman said not only both (UMNO and BN) were rejected by the people in the 14th general election (GE14) last year, UMNO president Datuk Seri Najib Tun Razak who is facing numerous charges for abuse of power, was also rejected by his own party members.
*Hearing of Najib's appeals set for two days in Feb
*Lim: Najib should apologise over his mistakes
*MRB chairman: Najib, explain land deal that cost rubber board RM780 million
"In GE14, BN for the first time was rejected because its leader was a thief, the whole world knows and called him a kleptocrat, that is the name given to Najib.
"Aren't we ashamed (to support Najib again)?. That is why the people kicked Najib out, to prevent him from continuing as prime minister and UMNO also threw him out (from continuing as president of the party)," he told thousands of people who will be voting in today's Cameron Highlands by-election at a gathering in Sungai Koyan near here yesterday.
Also present were DAP secretary-general Lim Guan Eng, Amanah president Mohamad Sabu and PH's candidate for the by-election, M. Manogaran.