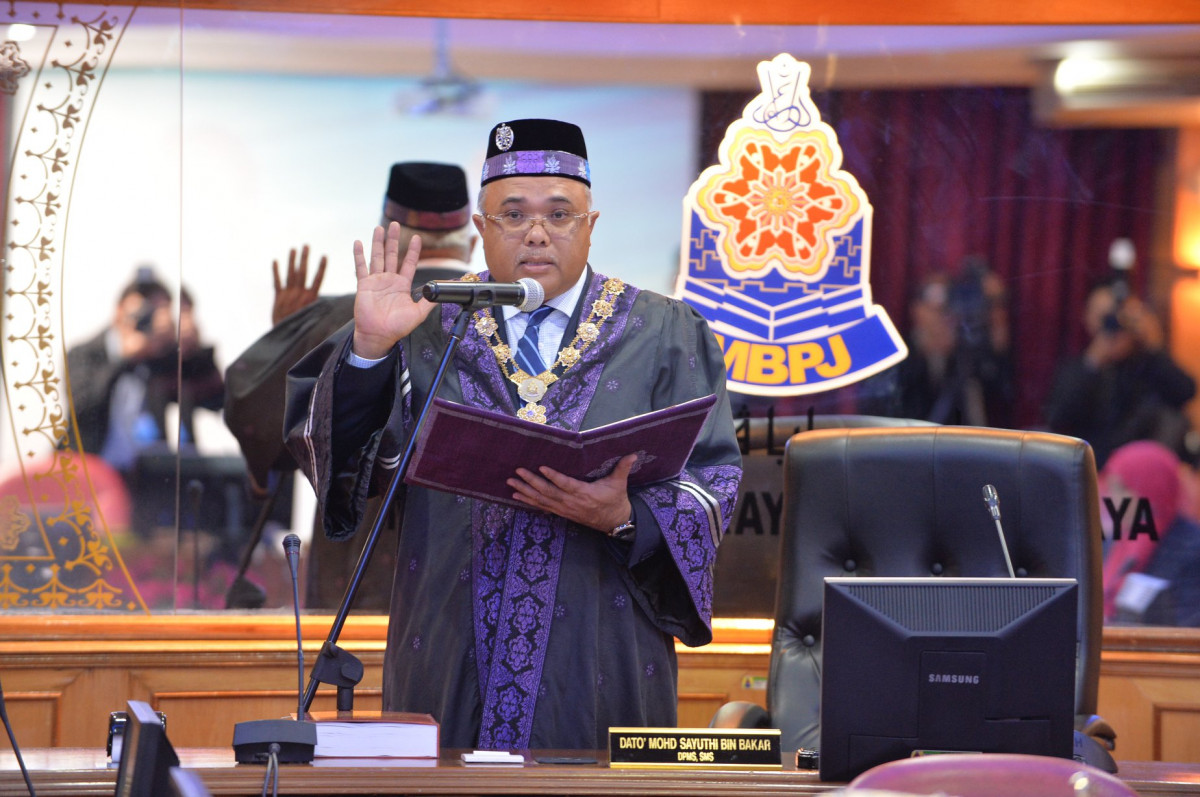 PETALING JAYA (April 5): Datuk Mohd Sayuthi Bakar was sworn in yesterday as the new Petaling Jaya mayor, and has said that his top priority will be to keep every part of the city clean, including housing and commercial centres.
The Star reports that he was sworn in at Petaling Jaya City Council (MBPJ), and said his other priorities are addressing public complaints and providing good service to the people.
"We must take the public complaints seriously as we are here to provide service," he was quoted as saying.
He has previously served in the city councils of Selayang, Subang Jaya, Sepang and Kajang.
The publication reports that Mohd Sayuthi was born in Kedah and holds a Bachelor of Arts (Hons) in South-East Asian Studies from Universiti Malaya and Masters in Information Technology from Universiti Kebangsaan Malaysia.
He has previously served as a deputy director of the Immigration Department's enforcement division in 1995, served in the Home Affairs Ministry and was Selangor internal audit chief.
"I hope to put my best foot forward," he said.