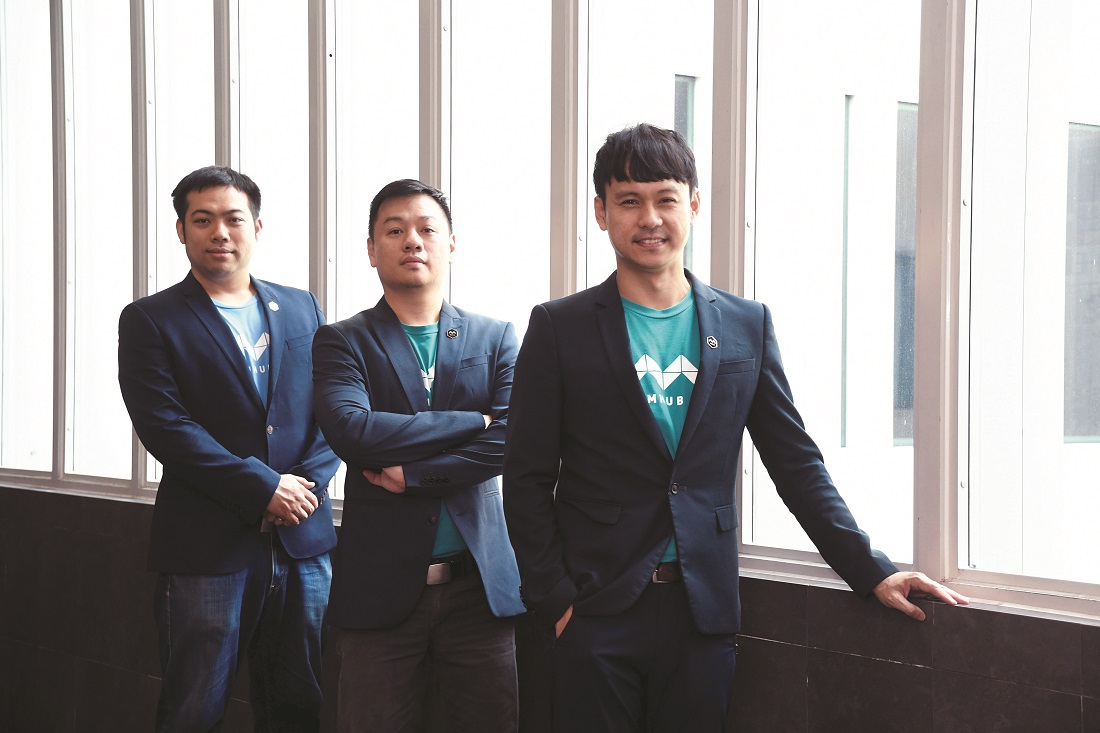 PETALING JAYA: Property transactions are often time consuming as they involve various parties and processes which can take months or even years to complete.
This has prodded entrepreneurial minds to come up with solutions to reduce time and complexities by tapping digital technology. TRB Ventures Sdn Bhd, the developer of real estate financial business platform MHub, is one of them.
The company is co-founded by four friends — CEO Quek Wee Siong, chief experience officer Jason Ding, business and development manager Joshua Ong and chief technology officer Jon Saw in 2015.
Quek has 15 years of experience in sales and marketing, Ong has 10 years of real estate and banking background, Ding has been involved in brand strategy for 15 years, while Saw has 12 years of experience in full stack development. With their respective expertise, they strive to grow MHub into a platform that connects every stakeholder in the entire property transaction ecosystem.
The idea of MHub came about as a result of Quek's personal experience of having spent months to obtain a loan from a bank when he was buying a house a few years ago.
"I was struggling to get my loan until a close friend of mine, who works in another bank, gave me a contact of his colleague and told me to apply for a loan with them. Then my application was approved in less than a week, which prompted me to think that if I didn't have a friend who is a banker, then I would have been forced to cancel the booking of my house," he told EdgeProp.my.
The whole idea of MHub is to transform property transaction from pen-and-paper to a digital platform while closing the gaps between each stakeholder.
Towards this end, TRB Ventures has introduced four apps, namely MHub Showroom, MHub Lead, MHub Banker and MHub Lawyer.
With these apps, the property transaction process could be done in half the time of the conventional way, which usually takes an average of six to nine months to complete, said Ding.
"In a nutshell, we digitise the property transaction process. We speed up, simplify and save cost while maintaining security at the same time.
"What we have heard from the property developers [who subscribed to MHub] is that the timing has been reduced by up to 50%," he said.
MHub Showroom was the first app introduced by the company in August 2017. It enables developers to upload details about their projects in order to empower their sales staff or agents as well as run credit checks on potential buyers and keep track of their loan application status.
MHub Lead, on the other hand, is an app that allows property developers to assign sales staff or agents to follow up with prospective buyers.
As for MHub Banker and MHub Lawyer, the former enables bankers to connect with buyers and update their loan application status while the latter informs lawyers when there is a buyer for a property and allows them to schedule appointments for the signing of the Sale and Purchase Agreements.
To date, MHub has accumulated more than 12,500 bookings for properties worth about RM6.9 billion.
But the MHub team do not plan to rest on their laurels and TRB Ventures is going to embark on a fund raising exercise to fuel its expansions.
One of the expansion plans in the pipeline is to double the number of property developers on the platform in the next 12 months.
Currently, close to 40 developers have subscribed to MHub including major players in Malaysia and Perbadanan PR1MA Malaysia (PR1MA) while properties worth some RM50 billion have been uploaded on the MHub Showroom.
In the near future, the company plans to release its fifth app, MHub Buyer, in the third quarter of this year.
The free MHub Buyer app will enable those buying from developers that have subscribed to MHub to conduct their own credit check, calculate their borrowing capacity and receive loan offers from banks, he added.
"We want to make it convenient for property buyers to be able to do a simple credit assessment without meeting any bank officers and subsequently know what their borrowing capacity is, know their buying power and potential offers that they could get from our partnering financial
institutions.
"The app will remove the pain and hassle of the first step in [getting] a mortgage. Instead of having appointments or meetings with a few bankers just to get info from banks, one can do it through the app and choose from the offers made by financial institutions." he explained.
This story first appeared in the EdgeProp.my pullout on June 21, 2019. You can access back issues here.