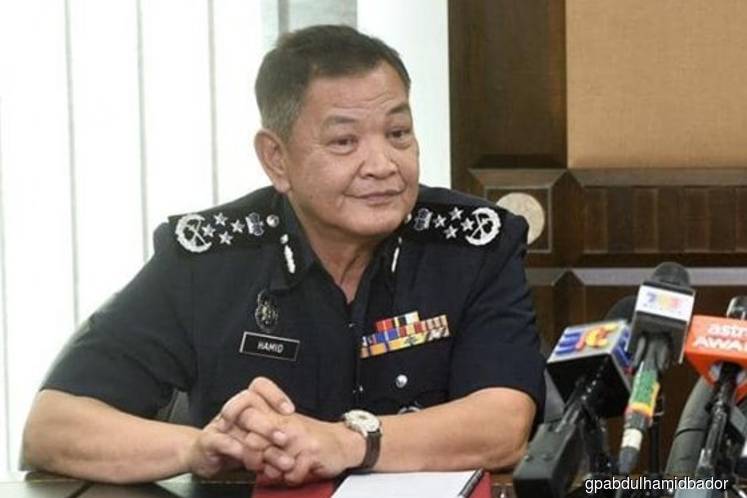 KUALA LUMPUR (July 23): The Security Offences (Special Measures) Act 2012 (Sosma) will be used against those found polluting Selangor's water sources were conducting sabotage, Inspector General of Police Abdul Hamid Bador said today, reported the The Malaysian Insight.
"We take this very seriously. We will charge under the most serious law, if we make (any) arrests.
"It is appropriate to arrest those sabotaging any basic amenities under Sosma and to be charged under the most serious of laws," he told the media after the National Strategy for Financial Literacy 2019-2023 event here today.
Hamid said he already instructed the Selangor police chief to personally lead the investigation given the severity of the water pollution issue.
The IGP also explained that in previous years, those found guilty of sabotaging essential services could have been arrested under the Internal Security Act or ISA (which allows for detention without trial).
The ISA was repealed back in 2012.
It was reported yesterday that the Selangor government suspected sabotage in the diesel pollution of Sungai Selangor that forced the shutdown of four water treatment plants on Sunday while leaving more than one million people in the state and Kuala Lumpur without piped water.
Menteri Besar Amirudin Shari said yesterday a police report has been made and an investigation is ongoing.
A preliminary investigation revealed that a pontoon-supported oil tank at the location had been opened, allowing the fuel to flow into the river and resulted in odour pollution of the raw water, Amirudin said.
Meanwhile, Water, Land and Natural Resources Minister Xavier Jeyakumar said yesterday that the police have found "elements of sabotage" in the contamination of raw water in Sungai Selangor.
"I was informed that elements of sabotage have been identified by the police through their investigations," Xavier noted in a tweet.
The National Water Services Commission has also lodged a police report yesterday over the water contamination incidents.