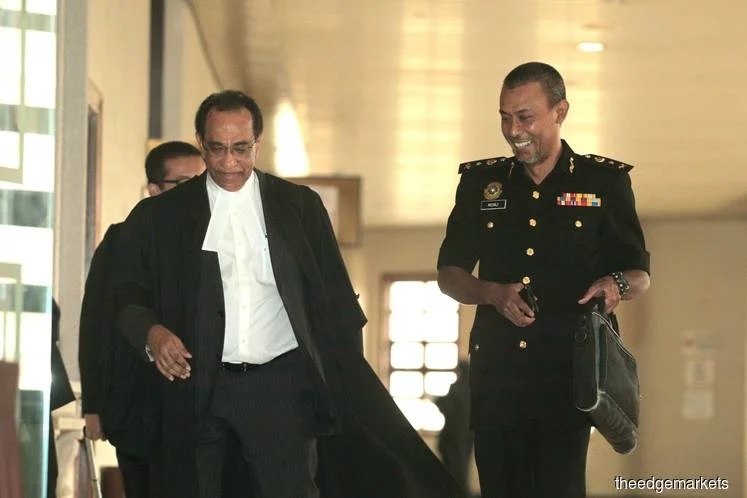 KUALA LUMPUR (Aug 13): Today marks the beginning of what is likely to be the final week of the prosecution's case for Datuk Seri Najib Razak's SRC International Sdn Bhd trial at the High Court here, as Malaysian Anti-Corruption Commission (MACC) senior assistant commissioner Rosli Hussain is expected to return to the witness stand.
This follows the conclusion of the cross-examination of former second finance minister Datuk Seri Ahmad Husni Hanadzlah as well as former AmBank relationship manager Joanna Yu Ging Ping.
After confirming several documents and memos in court last week, the prosecution is expected to continue with its examination-in-chief of the investigating officer (IO) today.
Rosli, the 57th prosecution witness, told the court that five witnesses that the MACC interviewed in relation to the SRC case had passed away.
The five witnesses were private secretary to the former Prime Minister Datuk Seri Azlin Alias, Economic Planning Unit director general Datuk Noriah Ahmad, Umno Penang liaison committee chairman Datuk Seri Zainal Abidin Osman, Kumpulan Wang Persaraan (Diperbadankan) (KWAP) investment chief Ahmad Norhisham and someone by the name of Izat Izaidi.
Prior to the IO, Ahmad Husni's lively testimony revealed that Najib had ordered blogger Raja Petra Kamarudin to attack the former minister, after he brought up the issues relating to 1Malaysia Development Bhd (1MDB) in Parliament in October 2016.
He also said that Najib was "autocratic" when it came to matters relating to SRC and 1MDB, often telling Ahmad Husni to not be involved, leaving the former minister out of discussions relating to the two companies.
Ahmad Husni said he was treated like an "office boy", as documents would be sent to him for his signature, despite there not being any discussions before he signed off on the documents.
The trial is set to continue today at 2pm.
Against this backdrop The Edge is reporting today's proceedings involving Najib, who is the highest ranking politician to be charged in court, live.