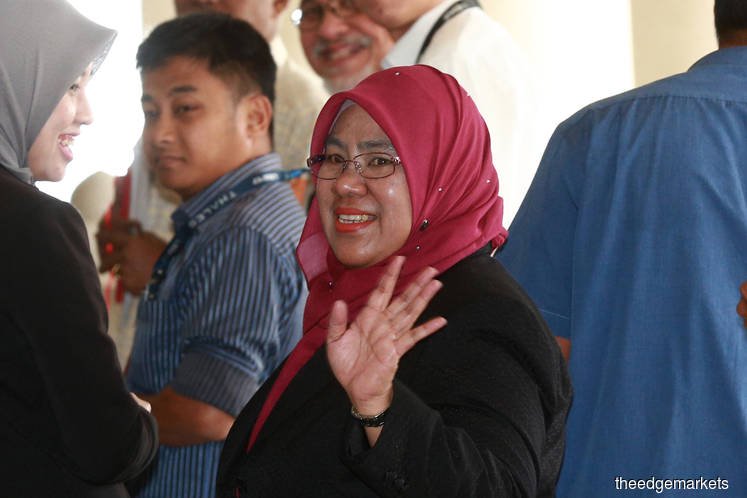 KUALA LUMPUR (Aug 30): Shortly after 1Malaysia Development Bhd (1MDB) announced that it was acquiring Tanjong Energy Holdings Sdn Bhd for RM8.5 billion from billionaire T Ananda Krishnan in March 2012, former prime minister Datuk Seri Najib Razak's then-special officer Datuk Wan Ahmad Shihab Wan Ismail was appointed to the company's board on May 22, 2012.
Notably, Wan Ahmad Shihab was among four trustees for Yayasan Rakyat 1Malaysia (YR1M), alongside Najib, the late Datuk Azlin Alias, and former 1MDB chairman Tan Sri Lodin Wok Kamaruddin.
Azlin passed away in a helicopter crash in April 2015, which also killed PR1MA Corp chairman Tan Sri Jamaluddin Jarjis and four others.
Documents from the Companies Commission Malaysia show apart from Wan Ahmad Shihab, then-1MDB managing director and CEO Datuk Shahrol Azral Ibrahim Halmi was also appointed to Tanjong Energy's board on the same day, together with then 1MDB deputy chief financial officer Terence Geh Choh Heng.
Geh's whereabouts remain unknown currently.
At that time, Tanjong Energy owned and operated eight power plants and had investments in five others in Malaysia, Bangladesh, Pakistan, Sri Lanka, Egypt and the United Arab Emirates, with a total net generating capacity of 3,951MW.
Wan Ahmad Shihab's appointment into Tanjong Energy was revealed when Rafidah Yahaya (pictured), who is the seventh prosecution witness in Najib's trial on his alleged involvement in 1MDB fund embezzlement, was verifying documents.
Rafidah, 48, has been an assistant registrar of companies in the Companies Commission Malaysia (CCM) since 2003, and her role is to authenticate documents related to companies registered with the commission.
The acquisition of Tanjong Energy led 1MDB to raise US$1.75 billion through issuance of 10-year structured loan notes, arranged by Goldman Sachs.
Of the total proceeds raised, at least US$428 million had flowed to a company called Blackstone Asia, which was controlled by Low Taek Jho, or Jho Low, through his associate Tan Kim Loong, also known as Eric Tan.
Goldman Sachs was paid US$192.5 million as arranger's fee for this bond issuance.
Rafidah was called to testify and verify more than 170 documents, but has only managed to complete up to 153 today. Before proceedings was adjourned today, deputy public prosecutor Mustapha Kunyalam told the court that there are 27 more documents left to be verified.
Najib was charged with four counts of abuse of power for receiving gratification and 21 counts of money laundering involving over RM4.3 billion.