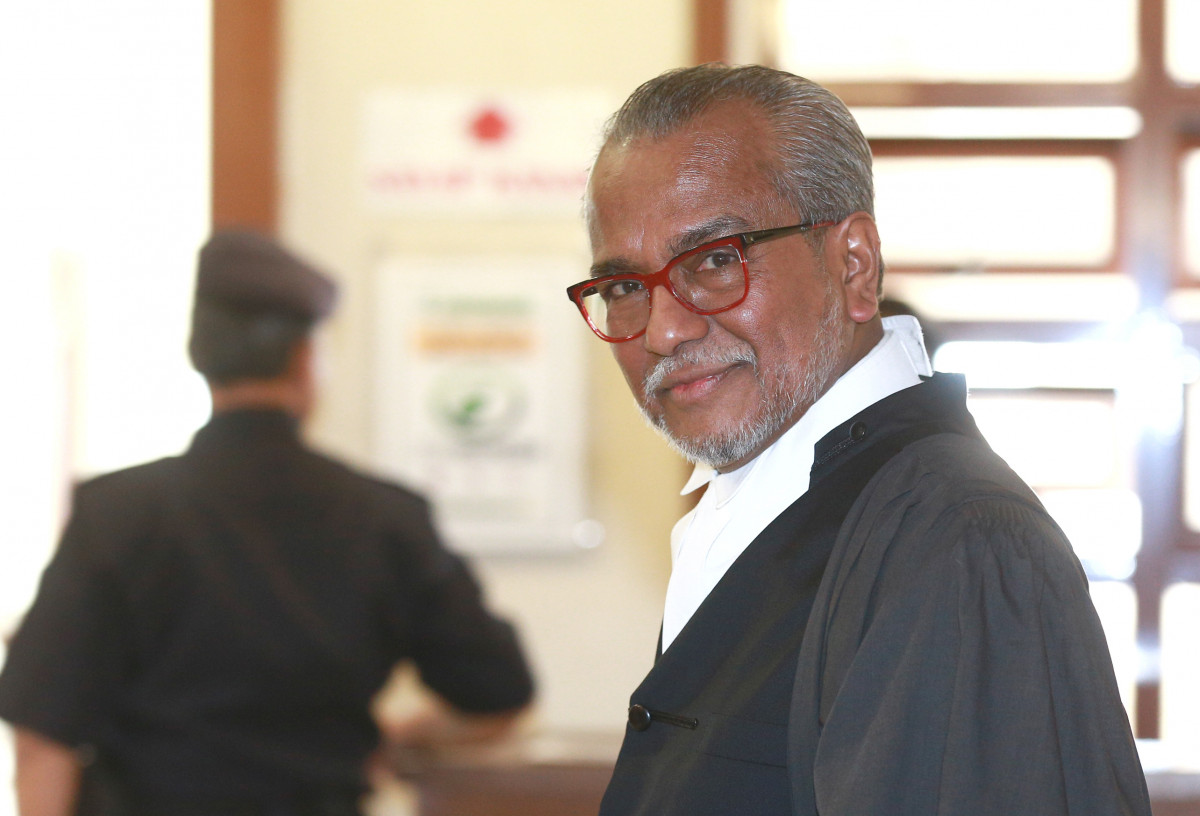 KUALA LUMPUR (Sept 24): The morning session of Datuk Seri Najib Razak's 1Malaysia Development Bhd (1MDB)-Tanore trial took an interesting turn as Tan Sri Muhammad Shafee Abdullah cited two judgements by Datuk Seri Gopal Sri Ram at the Federal Court and Court of Appeal, during an oral application to dispute former 1MDB chief Datuk Shahrol Azral Ibrahim Halmi's witness statement as hearsay.
Shafee, who is acting as Najib's lead defence counsel, presented his case before Justice Collin Lawrence Sequerah following a question by the judge on whether Shafee prefers to do so this morning or after Shahrol completes his witness statement.
Shahrol is the latest witness after Najib's former special officer Datuk Amhari Efendi Nazaruddin, who testified against Najib in the High Court about the close relationship between Low Taek Jho and Najib, as well as the fugitive financier's depth of influence in 1MDB.
In his attempt to have Sharol's testimony dismissed, one of the cases which Shafee referred to was how the Federal Court allowed an appeal in the Alcontara Ambrose Anthony v PP (1996) case, partly because the initial judgement relied on hearsay evidence — despite no initial objection on the admission of that evidence.
"The witness [Shahrol] quoted Jho Low (Low Taek Jho), and Jho Low is not [available to testify]," said Shafee, who further argued that Shahrol made claims about Jho Low "to save himself".
"As the opening statement says that if Jho Low would look into the mirror he would see Datuk Seri Najib and if Datuk Seri Najib looks into the mirror he would see Jho Low — this witness is the mechanics of that.
"And that is prejudicial," said Shafee.
"I don't think it is out of place for me to say, that the IGP (Inspector-General of Police) has identified where Jho Low is. PM said [in September 2018 that the government was tipped off], they must already [have found] Jho Low.
"I would like to invite for Jho Low to be produced as quickly as possible," he added.
Sri Ram, in his reply, raised the point that Shahrol's statement is circumstantial evidence.
"The fact of our case is unique, that the accused is no ordinary person. He was the prime minister and the most powerful individual of the country.
"As such, this case must be looked into at a peculiar manner," Sri Ram said, adding emphasis on the trial being one on corruption.
"What Shahrol said, what Amhari said, how they acted on Jho Low's statement, how they verified with the accused, the state of mind of the accused [and Jho Low]… are all relevant evidence," said Sri Ram, who explained that this is considered circumstantial evidence.
In response, Shafee argued that only the state of mind of Najib is relevant, as it has been argued that Jho Low is a 'master manipulator'.
"The master manipulator [Jho Low] manipulated the entire event, TIA (1MDB's initial incarnation Terengganu Investment Authority), 1MDB and in fact PMO (Prime Minister's Office)," Shafee said.
After the submissions, Judge Sequerah told the High Court that he will announce his decision on the application at the end of the prosecution's case.
Najib is currently facing 25 counts of money laundering and abuse of power for the alleged embezzlement of billions of ringgit from 1MDB.
The trial continues.