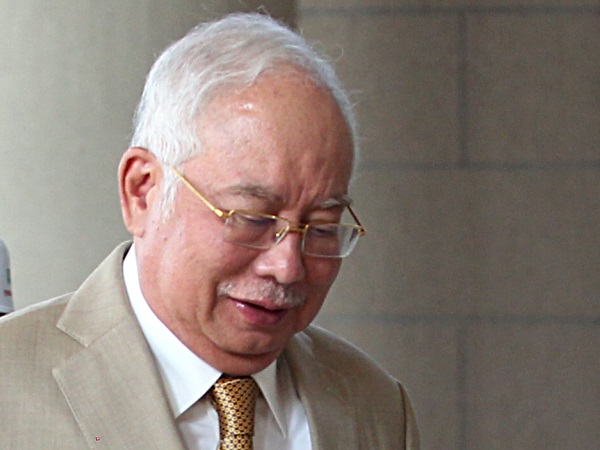 KUALA LUMPUR (Oct 15): Former premier Datuk Seri Najib Abdul Razak has called on the government to move the Public Accounts Committee (PAC) to investigate Finance Minister Lim Guan Eng's claim that the current government inherited some RM150 billion in 1Malaysia Development Bhd (1MDB)-related public debt from the previous government.
"What is in this RM150 billion figure? Why has 1MDB, with debts of RM32 billion and with valuable assets, suddenly (linked to debts of) RM150 billion?" he questioned in the Dewan Rakyat today.
Najib added that if it was true that the Barisan Nasional government, under his leadership, had stolen RM150 billion, then the current government should instruct the PAC to immediately look into Lim's claims.
"If it is found not to be true, Bagan (Lim) needs to take action," Najib said.
This is the first time Najib has addressed Parliament's lower chamber since the current session started last week.
Lim was reported to have said in June that Malaysia had lost RM150 billion on account legacy issues from the previous government. Of this, he said RM52 billion involved 1MDB, while another RM50 billion was lost due to 1MDB-related scandals. Another RM50 billion involved Lembaga Tabung Haji and the Federal Land Development Authority (Felda).