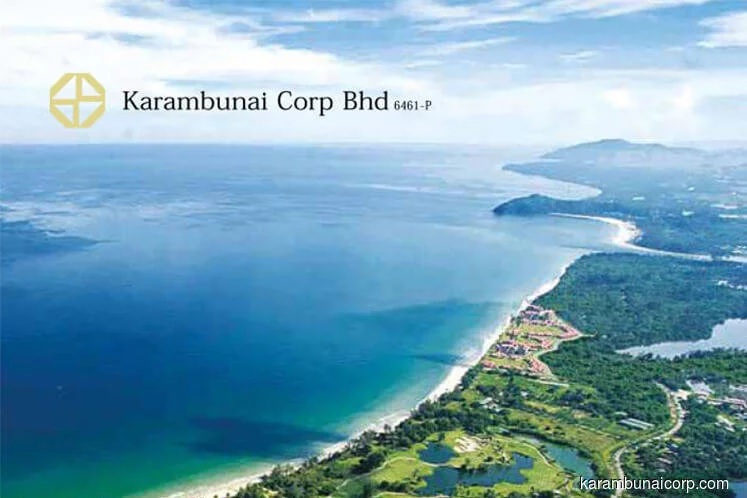 KUALA LUMPUR (Nov 5): Tan Sri Dr Chen Lip Keong and the parties acting in concert in the offer for Karambunai Corp Bhd (KCB)'s shares have ended up with 5.32 million or 92.14% of the company's shares as at the close of his unconditional voluntary takeover offer yesterday.

According to a filing with the bourse, the gaming tycoon, better known as the founder of Hong Kong-listed NagaCorp Ltd, also holds 832.42 million or 82.01% of outstanding warrants.
Given the offeror does not intend to maintain the listing status of KCB, the trading of its shares and warrants will be suspended upon the expiry of five market days from the closing date.
"Thereafter, the offeror will procure KCB to take the requisite steps to withdraw its listing status from the official list of Bursa Securities, in accordance with Paragraph 16.07 of the Listing Requirements," the filing said.
The offeror will issue a notice to dissenting holders within one month's time, to acquire the remaining KCB shares he does not own.
On Sept 23, KCB announced it had received the offer from UOB Kay Hian securities (M) Sdn Bhd, on behalf of Chen, to acquire the remaining 1.54 billion shares or a 26.59% interest not held by him, at a cash price of 11 sen per share.
He also offered to acquire the remaining 523.5 million warrants or 26.59% at three sen apiece.
KCB closed unchanged at 10.5 sen yesterday, for a market capitalisation of RM606.54 million.