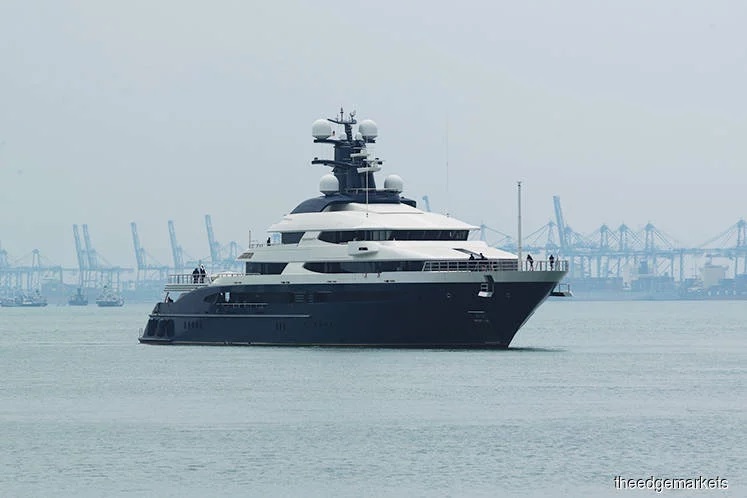 KUALA LUMPUR (Nov 18): The High Court was told that there are no other claims, including from fugitive businessman Low Taek Jho, on the US$126 million sales proceeds of superyacht Equanimity apart from 1Malaysia Development Bhd (1MDB).
Low had allegedly bought the vessel using money siphoned from 1MDB.
Lawyer Jeremy Joseph, who represents 1MDB, told High Court Judge Datuk Khadijah Idris that after the disposal of Equanimity, the sales proceeds were deposited into a Court's Sheriff account, and is equivalent to RM517.67 million.
Jeremy said the proceeds were deposited for a 90-day period for any parties who intend to file application for claims.
Since there is no other claims, Jeremy said 1MDB filed an application to transfer the proceeds, after deducting necessary expenditure, to an Asset Recovery Account owned by the Ministry of Finance.
Jeremy said amongst the expenditure needed to be deducted are Sheriff's commission (US$1.57 million), Sheriff's cost and expenses, and cost of producer fund.
The Sheriff's cost and expenses consist of expenditures in four currencies, namely US$4.84 million, £69,813.41, €16,806.26, and RM3.65 million.
Justice Khadijah ordered Jeremy to provide additional supporting documents for her to determine the appropriate amount for cost of producer fund.
The judge then fixed Thursday (Nov 21) for submission of documents, and will deliver her decision on Friday (Nov 22).