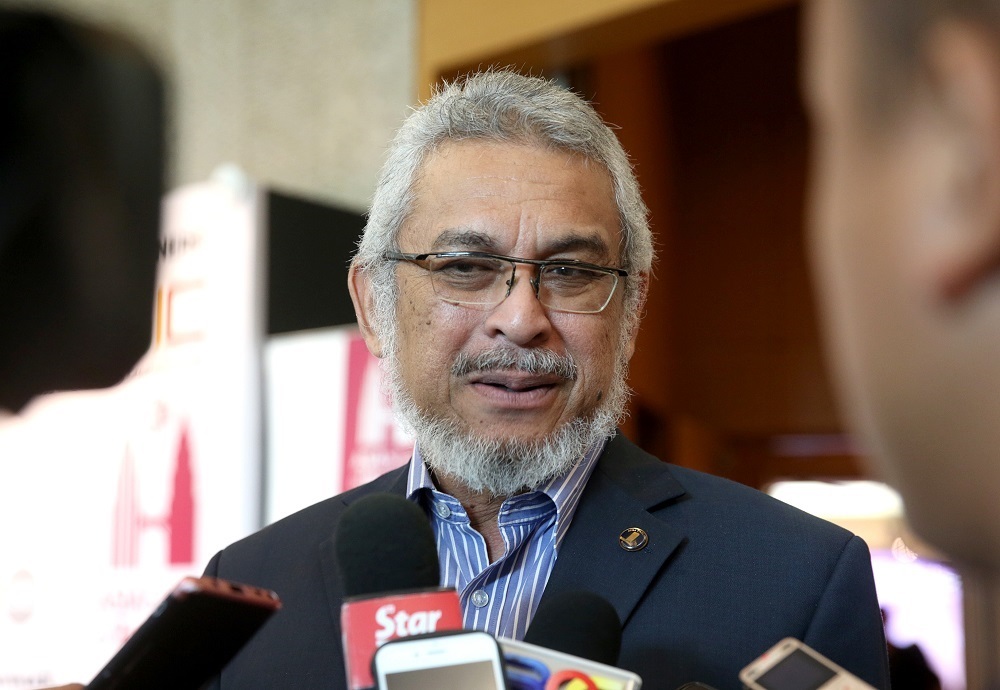 KUALA LUMPUR (Dec 12): More than 40% of Kampung Baru landowners have returned their feedback forms to the Kampung Baru Development Corp (PKB), The Star reported Federal Territories Minister Khalid Abdul Samad (pictured) saying today.
This means that about 2,200 of the 5,374 landowners in Kampung Baru have done so.
The daily also reported that out of the number of landowners who returned their forms, "95.3% had agreed to sell their land for redevelopment by the government".
"PKB will continue to meet with landowners until June next year to find out their concerns and explain the redevelopment plan," said Khalid, adding that talks had begun last month.
"When met, many landowners expressed their wish to see the area developed. They wanted to cash in on the value of their land," Khalid said after launching the parcel rent system for strata buildings at the Federal Territories Land and Mines Office here today.
Khalid also added he plans to meet with corporate owners in Kampung Baru to "discuss the redevelopment plan".
"We want to find out if they have their own development plan. We are willing to listen and incorporate their input," he said.
In October, Khalid said he is confident that Kampung Baru landowners will agree with the government's offer of RM1,000 per square foot to buy over their land for redevelopment.
He said it is a fair deal offered by the government.
"It's an offer that will produce thousands of Malay millionaires who are able to increase the number of properties belonging to the Malays in Kuala Lumpur," he added.
Last month, the FT minister went on to say that the government would make every effort to persuade all landowners to agree with its proposal of re-development of the area.
"There is no reason (for landowners) to protest, the price offered is good, the development goals are great and a lot of problems can be solved," he explained.
It was also reported earlier this week that a Special Purpose Vehicle (SPV) company will be set up to carry out the Kampung Baru redevelopment project.
Khalid said the SPV would look for funds to buy land in the areas to be developed and make land-owners as holders of part of the company shares.