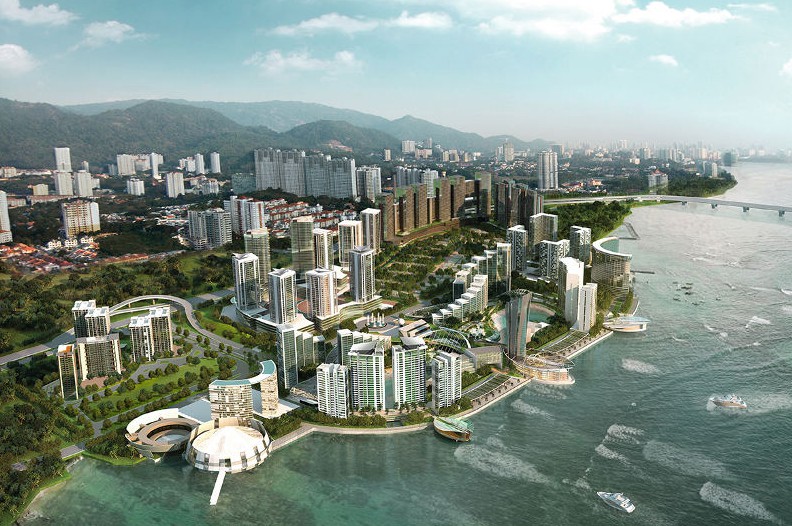 GEORGE TOWN: Local pressure group Socialist Progressive Front is unsatisfied by the explanation from local authorities on the fourth and fifth island in the 2030 Penang Structure Plan (RSN) revealed last week and claims the islands were "sneaked in", Free Malaysia Today (FMT) reported today.
The group's spokesman Teh Yee Cheu told FMT that the fourth island, located next to the second Penang bridge off the waters of Batu Maung, appeared to have been "sneaked" into the RSN and authorities must explain how it was drawn in without public consultation.
"I remember clearly that the draft copy of the RSN showed to us did not have this fourth island. In fact, we cross-checked with the earlier plan given to us, and there was no such island. The state must explain how it cropped up without us being consulted beforehand," he said.
State executive councillor Jagdeep Singh Deo last week said that the fourth island was meant for the construction of a new airport but the idea was abandoned because of the proposal to build an airport in Kulim and plans to expand Penang International Airport.
Teh also highlighted a fifth island to FMT, an area marked for reclamation north of the Penang bridge.
He said the area, known as the Middle Bank, was a seagrass bed and a haven for marine life, adding that it should be off limits to development.
"Despite saying no development is going to take place there, it is still marked as reclaimable under the RSN. Why is this so?"