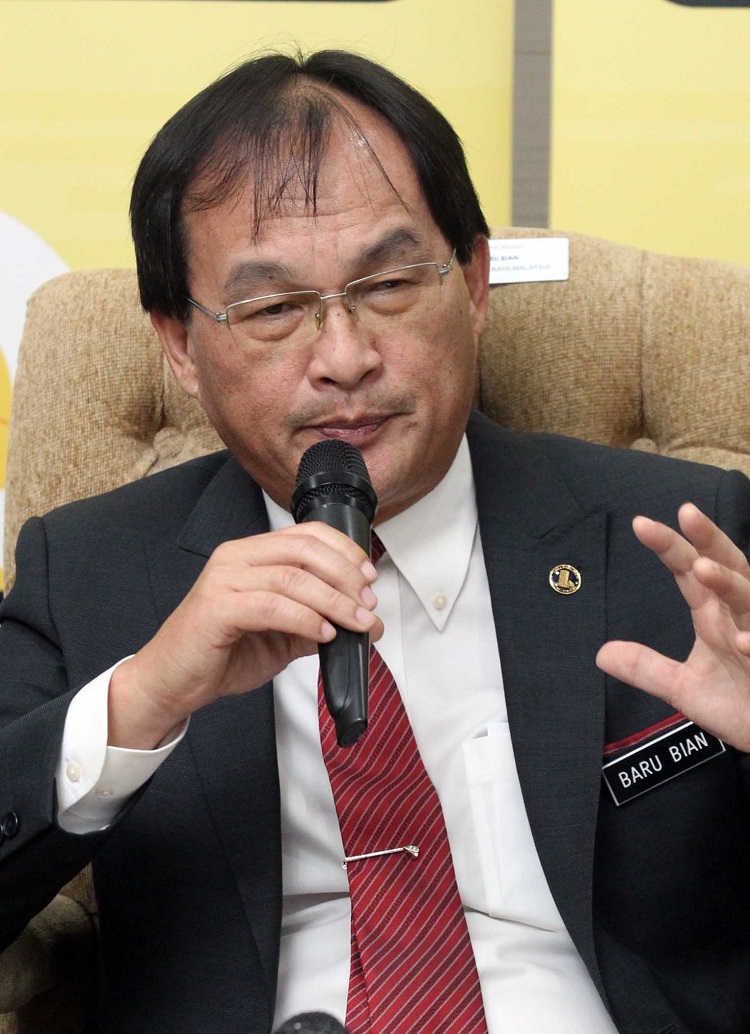 KUALA LUMPUR (Feb 18): The Construction Industry Development Board (CIDB) has started its investigation on a 37-storey condominium building under construction in Taman Desa, Jalan Klang Lama that partially collapsed last Friday (Feb 14), with the findings expected to be released in a month's time.
Works Minister Baru Bian said CIDB had issued a stop-work order for construction works on Feb 15 to facilitate the investigations, including sample collection of construction materials for standards compliance tests.
He said CIDB is currently investigating the incident under the Construction Industry Development Board Act 520 — Section 33D (1) on Certificate of Standard Compliance, Section 33A (1) on workers' registration and accreditation and Section 25 (1) on contractor registration.
"This is a strong reminder to the construction industry players to abide [by] the rules, regulations and guidelines related to construction. This includes registering all construction workers with CIDB, as well as ensuring that construction materials and products used conform to the highest standard and carry the Perakuan Pematuhan Standard (PPS) issued by CIDB," he told a press conference today.
"The necessary legal action will be taken against any parties responsible for breaches that led to this incident," Baru added.
Besides CIDB, the Department of Occupational Safety and Health (DOSH) has also been instructed to carry out an investigation to ascertain the actual cause of the collapse.
The 37-storey condominium building under construction in Taman Desa, Jalan Klang Lama partially collapsed on Friday afternoon, leaving two Bangladeshi workers trapped on the first floor.
The building's sixth-floor car park flooring reportedly gave way during heavy rain at 3.30pm.
The two victims were rescued at 5.15pm and 9.40pm respectively and taken to the Kuala Lumpur Hospital.
Planning to buy a property in Old Klang Road. Click here.