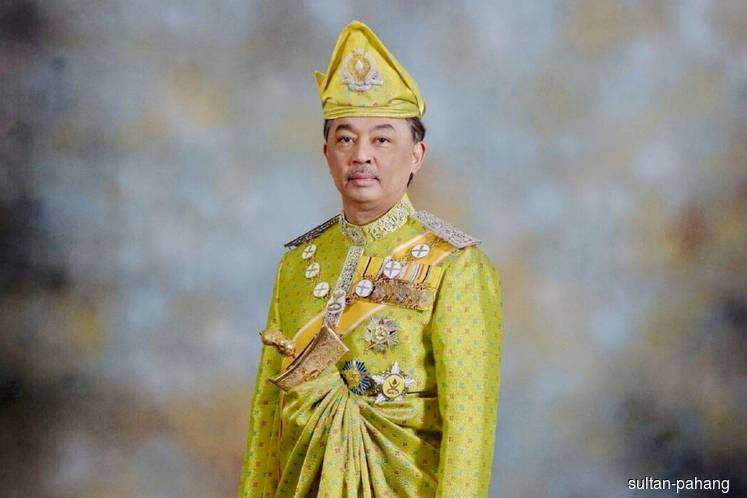 KUALA LUMPUR (Feb 26) The Yang di-Pertuan Agong Al Sultan Abdullah Ri'ayatuddin Al-Mustafa Billah Shah needs the advice of the prime minister to dissolve the parliament.
"The parliament can only be dissolved upon the Agong receiving the advice of the Prime Minister under Article 40(3) of the Federal Constitution.
"His majesty cannot on his own decision to dissolve Parliament and this would be against the constitutional framework," former Federal Court judge Datuk Seri Gopal Sri Ram told theedgemarkets.com.
Article 40 (3) stipulates that federal law may make provision for requiring the Yang di-Pertuan Agong to act after consultation with or on the recommendation of any person or body of persons other than the Cabinet in the exercise of any of his functions other than—
(a) functions exercisable in his discretion;
(b) functions with respect to the exercise of which provision is made in any other Article.
In a press conference yesterday, Umno, PAS, MCA, MIC and Parti Bersatu Rakyat Sabah (PBRS) had called for the King to dissolve the Parliament to resolve the current political imbroglio, which had entered its third day today.
Sultan Abdullah is expected to meet several federal lawmakers to ask their views on who should be the PM in order to determine who has the majority support of the Dewan Rakyat.
Tun Dr Mahathir Mohamad has been appointed as the interim prime minister after he tendered his resignation as prime minister on Monday.
Being the interim prime minister, Mahathir has the same authority as the prime minister to advise the King on dissolving the parliament.
Click here to see commercial properties for sale in Kuala Lumpur.