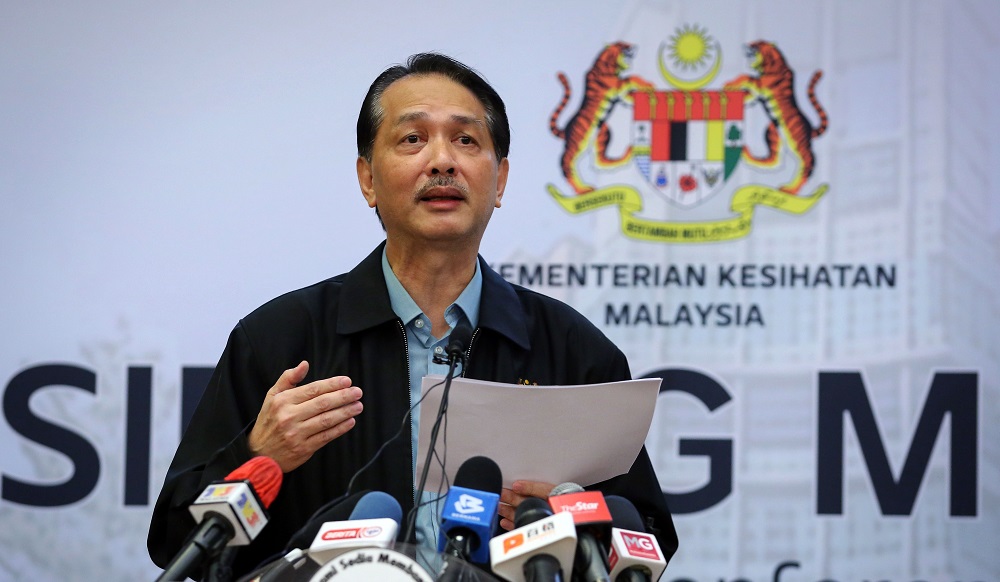 KUALA LUMPUR (April 21): Even with the significantly reduced number of daily reported cases, the country's "war" against the spread of Covid-19 may not even end until a vaccine is found, which may take up to 18 months, according to Ministry of Health (MoH) director-general Datuk Dr Noor Hisham Abdullah.
Noor Hisham pointed to the World Health Organization's (WHO) prediction that Malaysia will still be at "war" with Covid-19 even until next year, unless a vaccine for the coronavirus is found and made available to the public.
Until then, Noor Hisham acknowledged that the outbreak cannot be ended, but can only be contained, as he said there is a possibility that there may still be sporadic isolated cases in the coming months.
"The war has not been won yet, and neither have we lost. But we have made a significant improvement in terms of reducing the number of daily cases," he told reporters during his daily press conference yesterday.
"But we want to see [that] it is brought down to single digits. Maybe we can achieve that single digit within one week but nonetheless, I think all of us need to work together and make sure that we continue to stay at home.
"What is important today is we may be able to reduce the numbers of cases, but not end [the infection]," Noor Hisham added.
Even after the Movement Control Order (MCO) is lifted, Noor Hisham said that the ministry would continue to advice people to stay at home in order to prevent the spread of the coronavirus.
Besides that, other public health precautions must also still be practiced such as social distancing, regularly washing hands and avoiding mass gatherings.
He said this "new norm' may last up to six months. In the meantime, the government will continue to try to minimise infections within communities, by monitoring the incidence of influenza-like illnesses (ILI) and severe acute respiratory infection (SARI), said Noor Hisham.
The ILI and SARI numbers, he said, are good indicators for the government to plan further actions to deal with the outbreak.
Yesterday, Malaysia reported its lowest daily new Covid-19 cases since March 14, at 36.
The number of daily cases fell from 84 reported Sunday, and is also the lowest since the MCO began; the second lowest daily figure of 54 cases was reported on Saturday (April 18).
Yesterday's number of daily cases is also the lowest since March 14, four days before the MCO started.
This brings the total number of cases in Malaysia to 5,425. Meanwhile, active cases stand at 2,041, down from 2,103 on Sunday (April 19).
Stay calm. Stay at home. Keep updated on the latest news at www.EdgeProp.my. #stayathome #flattenthecurve
Click here to see residential properties for sale in Kuala Lumpur.