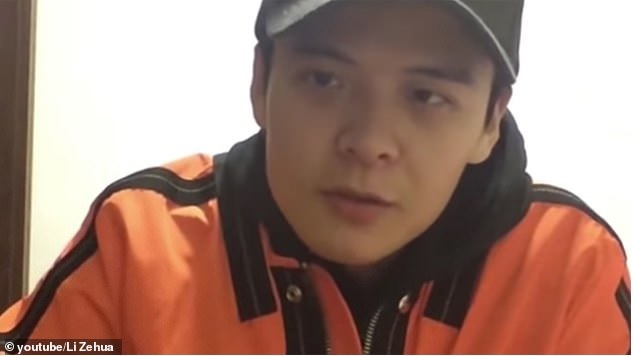 KUALA LUMPUR (April 23): Li Zehua (pictured), a Chinese journalist who went missing for almost two months after streaming videos from Wuhan, China about the COVID-19 situation there has reappeared, reported The Daily Mail of the UK.
Li, a former employee of state broadcaster CCTV, was last seen on Feb 26 in a video he posted online which also showed "agents" entering his apartment. He had not been seen since that episode about two months ago.
According to a report by Radio Free Asia, Li had visited "sensitive venues" in Wuhan such as the community that held a banquet despite the COVID-19 outbreak and the crematorium which was allegedly hiring extra staff to help carry corpses.
Li has now "emerged across social media" to explain his disappearance, reported The Guardian, another UK paper.
He said that he was pursued by "a white SUV" in Feb 26 but managed to reach his apartment safely, an event he managed to record on video.
But he still could not escape as men who "identified themselves as public security" came to his apartment later and took him away to a police station where he was interrogated for 24 hours. He was then told he was "being investigated on charges of disrupting public order", reported the Daily Mail.
The cops later decided not to charge him but instead quarantined him since he had "visited sensitive epidemic areas".
Li said he "spent the next month in quarantine in Wuhan" and was released on March 28. He then went back to his home province for a while.
He added that officers "treated him politely while in quarantine and he was served three meals a day, monitored by security guards and able to watch the state broadcaster CCTV's evening newscast", reported the UK press.
When Li went missing, Radio Free Asia alleged that "Li was likely targeted by secret police after visiting the £34million Wuhan Institute of Virology".
The institute has been the source of conspiracy theories, which claimed that the COVID-19 "originated" there.
Stay calm. Stay at home. Keep updated on the latest news at www.EdgeProp.my #stayathome #flattenthecurve