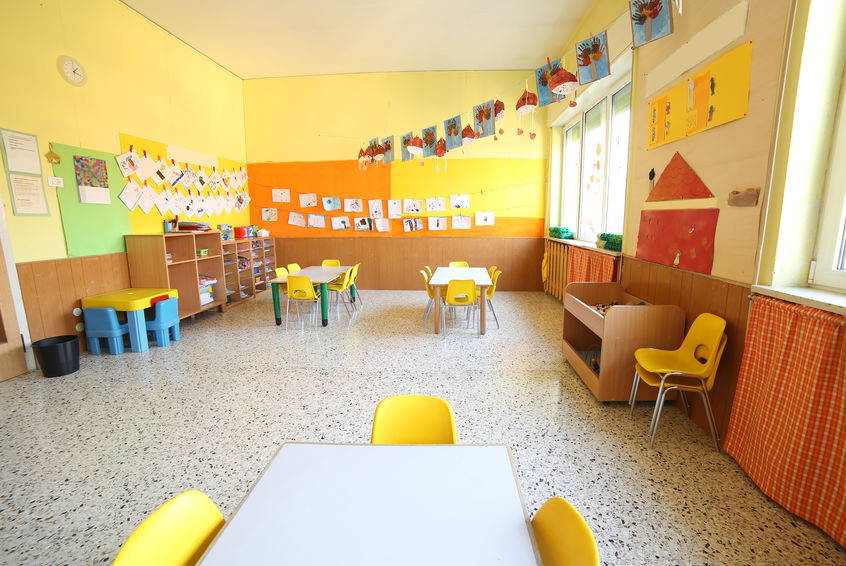 KUALA LUMPUR (May 6): Parents are still "apprehensive" when it comes to sending their children to daycare centres.
According to a report by Channel News Asia (CNA), quite a few are adopting a "wait-and-see approach" to see how the new standard operating procedures (SOPs) imposed on the centres under the conditional movement control order (CMCO) pan out.
"No matter how many precautions we take, even if one person lets it slip, it can harm not only our children but other children too," said nurse R Vichitra, 29.
During the MCO, she depended on the services of a live-in helper to take care of her two children but with the looser restrictions of the CMCO, she now send them to be cared by their grandparents.
Legal consultant Danial Ashfari, 36 told CNA that both he and his wife "felt it was too soon to send their two-year-old daughter to daycare".
"Now with the easing (of the restrictions), I have brought my parents to our house here to be with my daughter. Honestly, it is not worth the risk of sending her to daycare. Don't get me wrong our daycare is very clean and careful, but you can't be too sure overall," he said.
Body wax retailer Nadirah Radzi, 34, also said she does want to send her daughter for early childhood intervention sessions at the moment
"I recognise that I'm privileged, in the sense that I can afford not to send my daughter and still care for her at home," Nadirah explained.
"I have a helper on standby to assist me with my daughter, but this isn't the case for many parents, so I understand the move to reopen childcare centres," she added.
Meanwhile, Theresa Chetty, 40 also said she will not send her son to his usual kindergarten for now since she was informed that it would only open on May 12 when the CMCO is planned to end.
"As a parent, I'm lucky that my company said we could work from home. My husband is working at home too, and we can juggle."
"But the moment they ask us to go back to the office, then I'll need to start looking for someone to help take care of my son … It really depends on the employer," Chetty explained.
Under the CMCO rules which kicked in on May 4, daycare centres will be allowed to operate beginning with strict rules in place.
These rules issued by the National Security Council (NSC) include social distancing for children and two disinfections a day must be carried out in the premises.
All centre staff must also wear masks, supply hand sanitisers and anyone entering the area must have their temperatures recorded.
People with a temperature of 37.5 degrees celsius and above will not be allowed to enter.
The NSC said that the centres "must ensure best practices in terms of social distancing and place one-metre markers on the floor, especially in dining and sleeping areas".
Parents and staff have to fill-in a form to declare their health status before the daycare centre is allowed to operate.
Parents must also bathe their children before sending them to the centre and avoid direct contact with the elderly.
If there is any Covid-19 infection in the premises, the centre must be closed immediately and the nearest health department informed before conducting disinfection works.
Bernama reported yesterday that although nurseries and child care centres have been allowed to reopen following CMCO, most operators say they are only ready to start operations on a small scale starting next week.
Stay safe. Keep updated on the latest news at www.EdgeProp.my