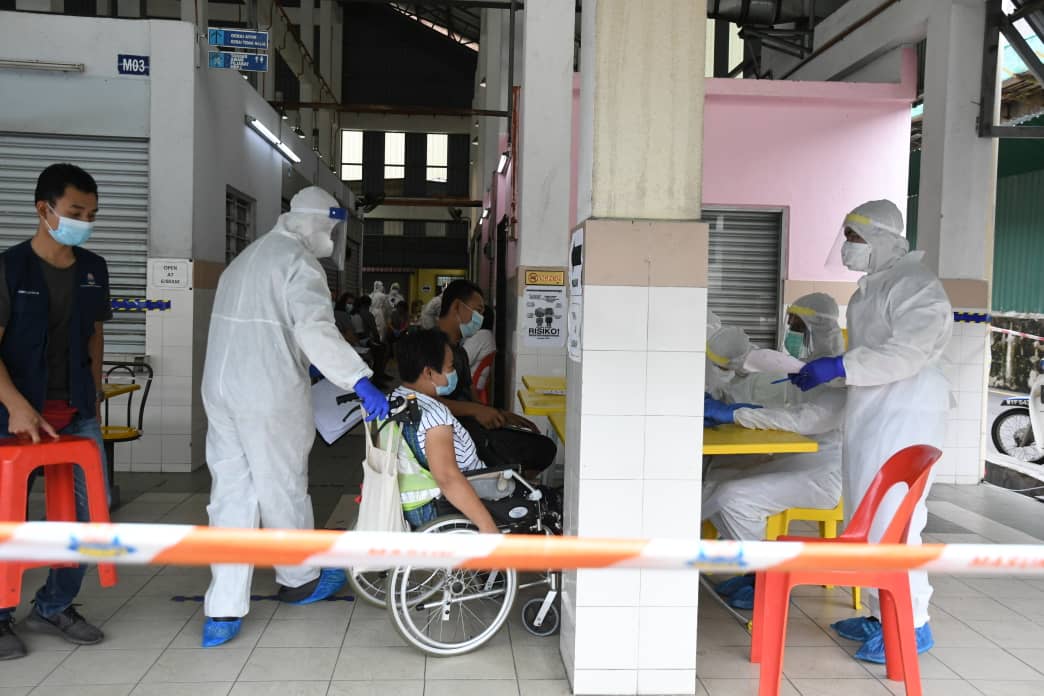 KUALA LUMPUR (May 7): Health director-general Datuk Dr Noor Hisham Abdullah has assured that the country's healthcare system will be able to cope, should there be a surge in new daily Covid-19 cases.
Phase 4 of the Movement Control Order (MCO) will end on Tuesday (May 12).
He said the ministry has held on the principle of "preparing for the worst, but hoping for the best", since the start of the pandemic.
"So far, we have sufficient capacity in terms of the number of hospitals, wards, equipment and workforce. We can still (manage) and the number of new cases are also decreasing," he said during his daily Covid-19 press briefing today.
However, Noor Hisham reminded that preventing the virus from spreading further among the community is better than resorting to treatment. He added that the responsibility of upholding public health does not only rest on the Ministry of Health (MoH) and the government, but is also the responsibility of all Malaysians.
"If we can prevent people from getting infected, then it is better than to treat them. Nevertheless, we are still prepared to give them the treatment."
Currently, MoH has the capacity of 5,500 hospital beds across 40 hospitals nationwide dedicated for the treatment of Covid-19. At this point, only 864 beds or 16% of the total capacity are being utilised.
The ministry also provides 3,875 beds in quarantine centres to cater for positive Covid-19 patients who have mild symptoms or are asymptomatic. The current utilisation rate for this facility stands at about 14% or 557 beds in use.
Meanwhile, Noor Hisham pointed out that about 15% of a total of 737 critical care beds are being utilised under intensive care units (ICU), and about 38% of 1,091 ventilators are in use.
"So we still have the capacity. For ventilators, the engineering department has come up with an innovation that enables us to use one ventilator for two patients at the same time. This means our capacity [for ventilators] has doubled," he added.
A ventilator is a machine that provides breathing assistance by mechanical ventilation by moving breathable air into and out of the lungs, to deliver breaths to a patient who is physically unable to breathe, or breathing insufficiently. Ventilators are vital in the treatment of patients whose lungs have been attacked by the Covid-19 infection, negatively affecting their breathing.
Stay safe. Keep updated on the latest news at www.EdgeProp.my