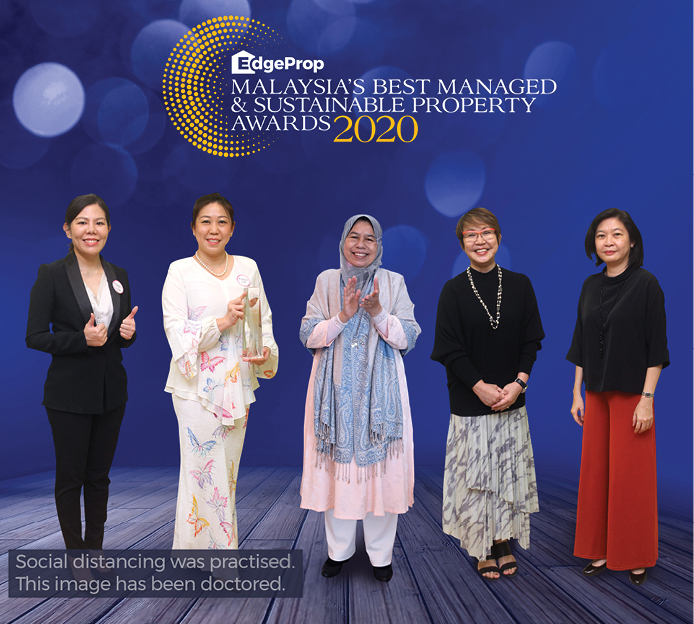 Editor's Choice Awards: Malaysia's Outstanding Affordable Homes Project 2020
Sustainable Affordable Housing (up to RM500,000) category Silver
Karisma Apartment @ Eco Majestic
Affordable homes don't have to look shabby. Against such stereotypes, Karisma Apartment has proven that effective property management can in fact put affordable housing on par, if not better than its pricier counterparts — without breaking the bank.
This high-rise residential project within the Eco Majestic township in Semenyih, Selangor is developed by Eco Majestic Development Sdn Bhd, a fully-owned subsidiary of EcoWorld Development Group Bhd (EcoWorld).
Completed in January 2019, it is being managed in-house by EcoWorld Property Services (Central) Sdn Bhd (EWPS) during the Preliminary Management Period. Karisma comprises 750 units of 3-bedroom and 2-bathroom apartments measuring 800 sq ft. Priced at about RM260,000 (upon launch), every unit comes with two parking bays.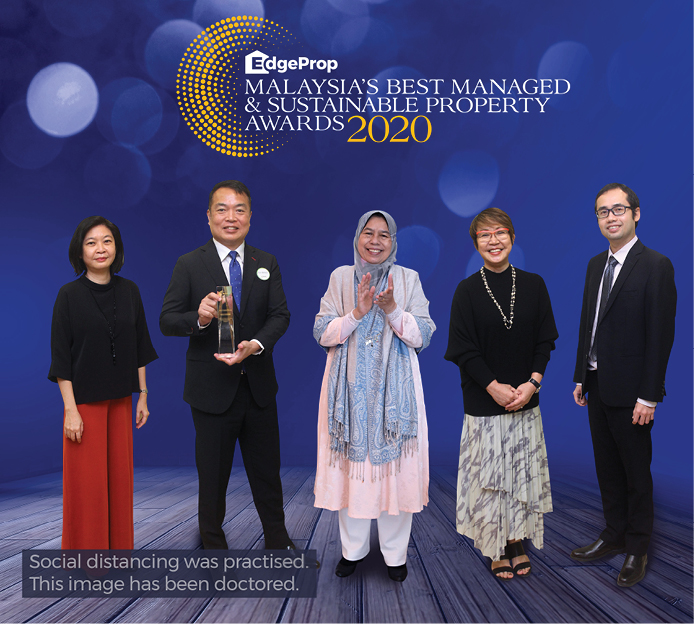 At EdgeProp Malaysia's Best Managed and Sustainable Property Awards 2020, Karisma Apartment was selected as the Editor's Choice Award: Malaysia's Outstanding Affordable Homes Project 2020. It was also named the Silver winner in the Sustainable Affordable Housing (homes priced up to RM500,000) category.
"We have always placed a high importance on our product and service quality for all purchasers and there are no exceptions for our affordable housing range. We aspire to develop affordable housing that is liveable and built for sustainable maintenance and management.
"Although this is an affordable housing project, it carries elements of the EcoWorld DNA with thoughtful landscaping, facilities and amenities, to ensure there is no standard difference in all products in Eco Majestic," EcoWorld divisional general manager Evon Yap tells EdgeProp.my.
Continuous training for management team
"Apart from the usual SOPs and systems, we believe Team EcoWorld is the key driver to delivering quality services and maintenance standards at Karisma. We value the well-being of our staff and conduct continuous training to develop both the employees' technical skills and soft skills," Yap says.
Among the newer training programmes that have proven successful is the 4 Disciplines of Execution (4DX).
"Using the 4DX, we are able to execute our strategies effectively, resulting in higher productivity. We can track and review our performance as well as record our achievements, share key learnings and set weekly goals. This helps us to reshape our behaviour and thought process collectively as a team," explains Yap.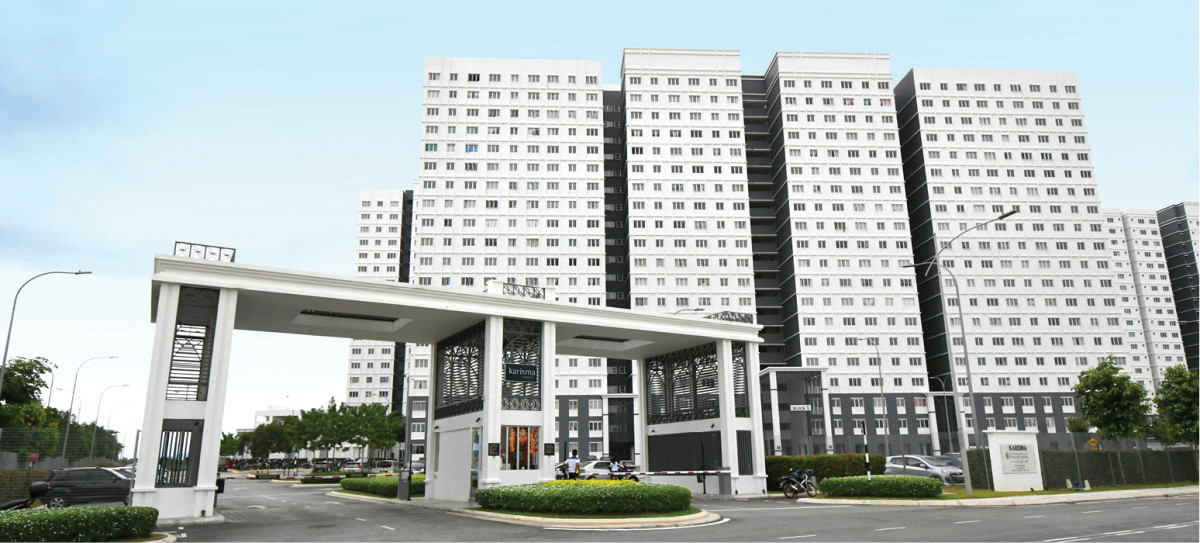 "We cannot work alone. Our key stakeholders like the security and cleaning services also play big roles. Hence, they are included in the 4DX training. As a result, the commitment to work together is strong, which is the key to sustaining the overall upkeep of Karisma," she adds.
Besides trainings, the team adheres to these principles:
• "Do it Right" from the beginning —
all common area defects are resolved properly before handing over to the Joint Management Body or Management Corporation to prevent major repair costs later on.
• "Do it Better" — by establishing pragmatic practices to do the job more cost-effectively with minimal redundancy, outlining the scope and requirements clearly and going through proper tender and evaluation processes.
• "Do it Smarter" — through different approaches or methods like DIY for quick fixes as well as optimising common area facilities to avoid wastage.
• Automate processes, leveraging Internet of Things and smart business platforms. The EcoWorld Neighbourhood App has been created for this purpose, where the in-app sends out notification alerts, and security registrations are automated.
• Consistent check and balance — all expenses are capped within budget; special approval is required for any discrepancies; a monthly financial report review identifies expenditures that require control measures.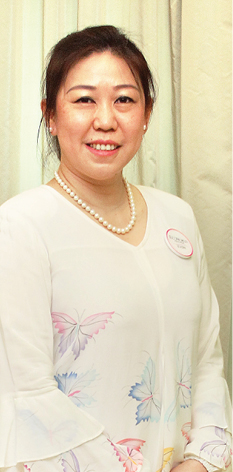 The team does encounter difficulties occasionally. "The timeframe to resolve some issues can affect our service standards at times when it involves external vendors, or faces shortage of materials or resources. These are factors beyond our control, but usually misconstrued as deliberate delays. Hence, the team needs to come up with creative solutions, sometimes using DIY methods to expedite the lead time to address concerns," Yap elaborates.
Saving cost through forward planning
Keeping costs low is paramount, especially for an affordable housing project. However, that does not mean quality and workmanship are compromised.
"Planning ahead is very important. Anticipating ad-hoc rectifications, we have factored them into fund collections as well.
"It is also equally important for us to carry out activities that benefit our community. For instance, we budget for community activities for a 12-month period. By mapping out those activities earlier and locking in the cost, we get savings which go into the surplus funds to be used for future or unexpected rectifications," shares Yap.
The current occupancy rate of Karisma is at 65% as of February 2020, that is equivalent to 487 out of 750 units since EcoWorld began handing over units in January 2019.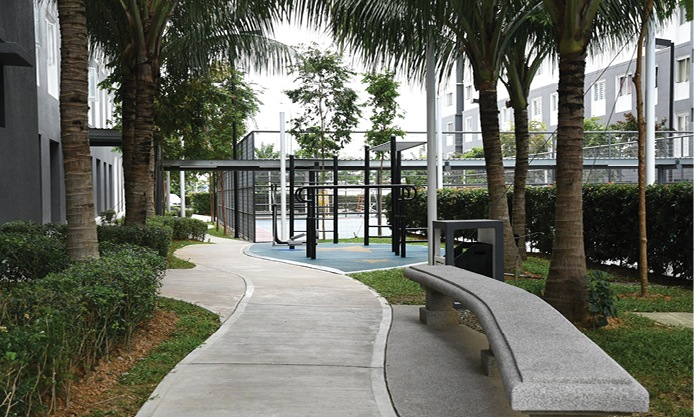 Additionally, the latest collection rate for maintenance fee stands at 89% (as of June 2020).
"There are some challenges, which is why prior to vacant possession, we have initiated a series of community awareness that explains the role of homeowners in sustaining the overall upkeep of Karisma.
"This includes matters like the importance to care for the built environment, paying maintenance fees on time, observing the by-laws and more. Through constant engagement and awareness, Karisma owners have become relatively mindful to pay the fees on time and as a result the collection rate has been consistently more than 85% since vacant possession," says Yap.
Meanwhile, new Karisma homeowners must undergo a mandatory orientation programme where they are introduced to important house rules and the handover process.
"It helps homeowners understand their responsibilities in a stratified development and the importance of sustaining the building environment together with EWPS," stresses Yap.
Moving forward, EcoWorld is introducing a new feature on its EcoWorld Neighbourhood app to enable residents to make payments and check their account statements easily.
"We are also exploring an integrated building operations solution which offers automation features and real-time updates that substitute some of the current manual workflow. This will enable us to better utilise our manpower and improve our maintenance service levels," says Yap.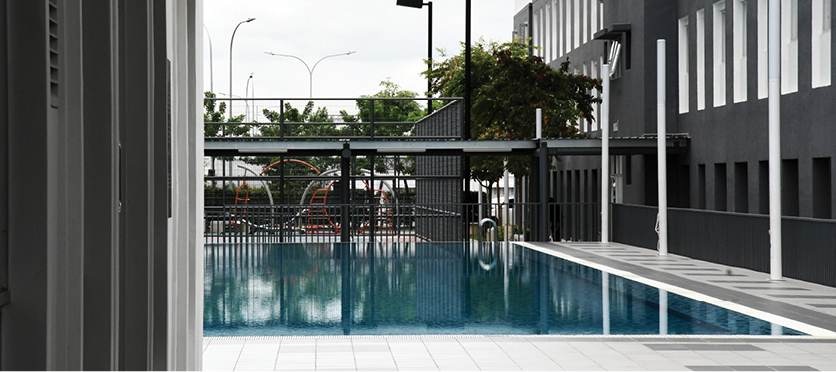 She adds that instilling the stratified living mindset and cultivating a civilised community living momentum are still some aspects the team strives to perfect.
"With the initiatives implemented, we have seen an increase in awareness amongst the community and we strive to continue working hand in hand with the community to mitigate issues such as delayed payments and non-compliance of house rules," she says.
"We are thrilled and humbled to be recognised for creating benchmark products with enduring values. The award is a testament of the team's continued commitment and hard work. It's also a motivation to further raise the bar for quality management in all our developments," says Yap.
Get the full results of EdgeProp Malaysia's Best Managed & Sustainable Property Awards 2020 here: https://www.edgeprop.my/awards2020
View the virtual awards ceremony here: https://buff.ly/2YFNcVg​
This story first appeared in the EdgeProp.my e-Pub on July 2, 2020. You can access back issues here.