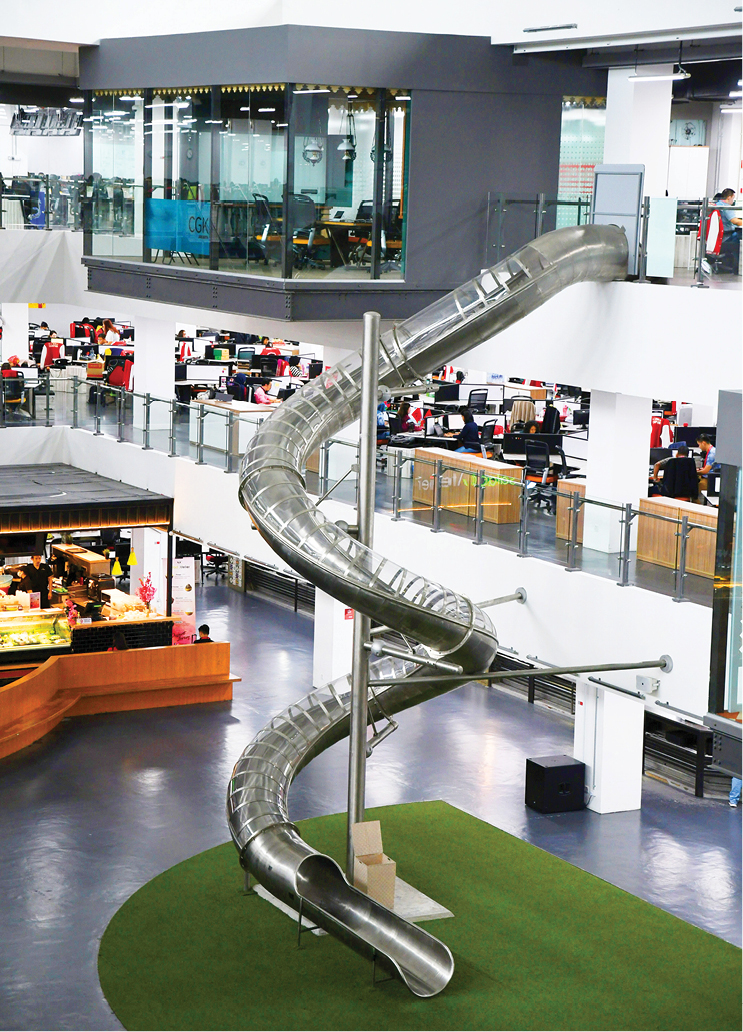 Below 10 years specialised category Special Mention: AirAsia RedQuarters
This is not your typical office space. The staff in this building work in an "open setting" with minimal partitions separating each department and level, even the CEO's so-called office. This is the concept utilised by homegrown low-cost airline AirAsia at its corporate headquarters fondly known as RedQuarters or RedQ.
The 18,000 sq m six-storey building on a 4.8-acre site see a many as 2,135 AirAsia staff (also known by the moniker, Allstars) during its peak and is located adjacent to the klia2 terminal in Selangor.
AirAsia Group Bhd began construction of RedQ in December 2014 and completed it on November 2016. Since April 2019, Henry Butcher Malaysia (Mont Kiara) Sdn Bhd has been serving as the building's appointed property manager.
The open setting is themed 'One Happy Family'. Correspondingly, the layout is a space for a flat hierarchical organisation in a horizontally-organised building, with an office design where even the upper management sits in areas without wall enclosures.
"It is to provide openness in every aspect. It contributes in developing your mind, creativity and productivity. There is no barrier between ranks but respect among each other is deeply cultivated," AirAsia RedQ building maintenance manager Mohd Natasya Mohmad Rozee tells EdgeProp.my.
Minimising energy consumption
While the contemporary open office concept is unique and fun, managing an office like this with over 2,000 occupants is no walk in the park. Recognising the arduous work put into its management, RedQ received a Special Mention from the judges of EdgeProp Malaysia's Best Managed and Sustainable Property Awards 2020 in the below 10 years specialised category.
Property manager Henry Butcher Malaysia admits that managing RedQ can be quite challenging and costly.
"Almost all facilities are being heavily utilised such as air-conditioners and lighting. Due to the high occupancy rate (prior to the Covid-19 outbreak), we need to ensure all facilities are always in top-notch condition," says Henry Butcher Malaysia executive director Low Hon Keong.
For a start, the air-conditioning must work extra hard to maintain the ambient temperature in the large and open spaces.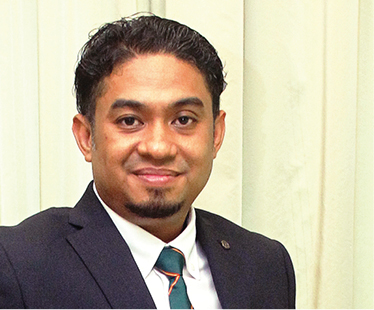 "The challenge mainly comes from maintaining the temperature of the building. RedQ uses a VRV air-con system that allows temperature to be adjusted according to the need of a particular section of the building. However, being an open concept office building with limited partitions, or in some places, no partition at all, the temperature would tend to become unified instead of isolated.
"Hence, it is quite challenging when some occupants request to increase the temperature while some want it lower. As the facility manager of the building, we need to constantly monitor and adjust the temperature based on majority's needs," says Low.
Cost-cutting measures
This leads to an important question. Despite the challenges, how does the property management ensure the building can be sustainably run?
"Our client (AirAsia) has agreed on several cost-cutting measures such as switching off some of the office lights and air-cons during lunchtime for about an hour. We have also set an air-con timer for each zone. Besides that, we position some staff from different departments into one zone should they wish to work beyond office hours. This way, we only need to operate the air-con and lighting at that particular zone while shutting off the other zones.
"We have also combined both lighting and walkway circuits, which were previously separated," explains Low, which allows for the entire zone to be lit or shut off through the building control system whenever there are no occupants within that zone.
Similarly, AirAsia's Mohd Natasya explains that the operation time for the air-con is set based on a schedule after a careful survey has been done between the facilities team, the sustainability team and other users. He adds that this helps to determine the energy-saving hours.
For the airline company, the most challenging aspects are managing employee demands and round-the-clock operations. "We cannot afford to have a down time and delay in attending to issues related to these two areas," says Mohd Natasya.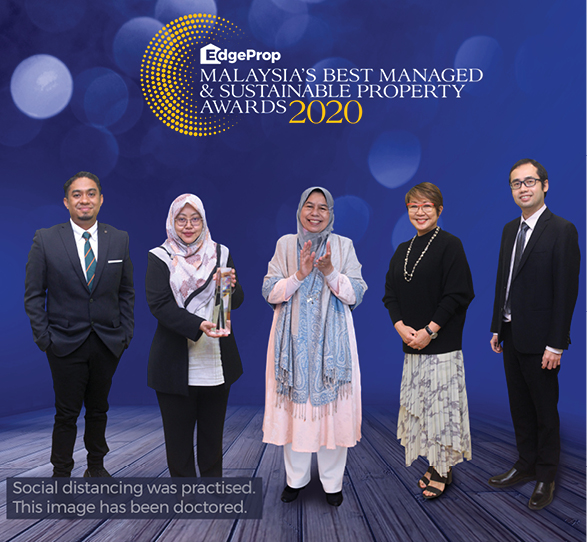 "We manage this through good teamwork and adoption of digital solutions. Requests and complaints are directed through a digital form and a social network communication system," he says.
Meanwhile, Henry Butcher Malaysia has also engaged the services of Global Analytics Energy Doctor (GAED), a specialist in energy consumption. "It helps us identify energy losses and improve the efficiency of the operations and equipment, which leads to cost-savings and a reduction of our carbon footprint," offers Low.
In the future, he adds that it will be working with AirAsia to explore nanotechnology solar panels to further reduce electricity consumption and to be more environment-friendly.
"The open concept also allows us to explore the usage of the 'Giant Fan' to regularise the temperature while minimising the air handling unit (AHU) workload," adds Mohd Natasya.
"We are truly delighted to receive such an award recognition. We consider ourselves a newbie in managing our own building. However, with strong support from every party involved and good teamwork, we have been able to make it this far. This award proves that we are not just a building maintenance team but a property manager," declares Mohd Natasya.
Get the full results of EdgeProp Malaysia's Best Managed & Sustainable Property Awards 2020 here: https://www.edgeprop.my/awards2020
View the virtual awards ceremony here: https://buff.ly/2YFNcVg​
This story first appeared in the EdgeProp.my e-Pub on July 2, 2020. You can access back issues here.