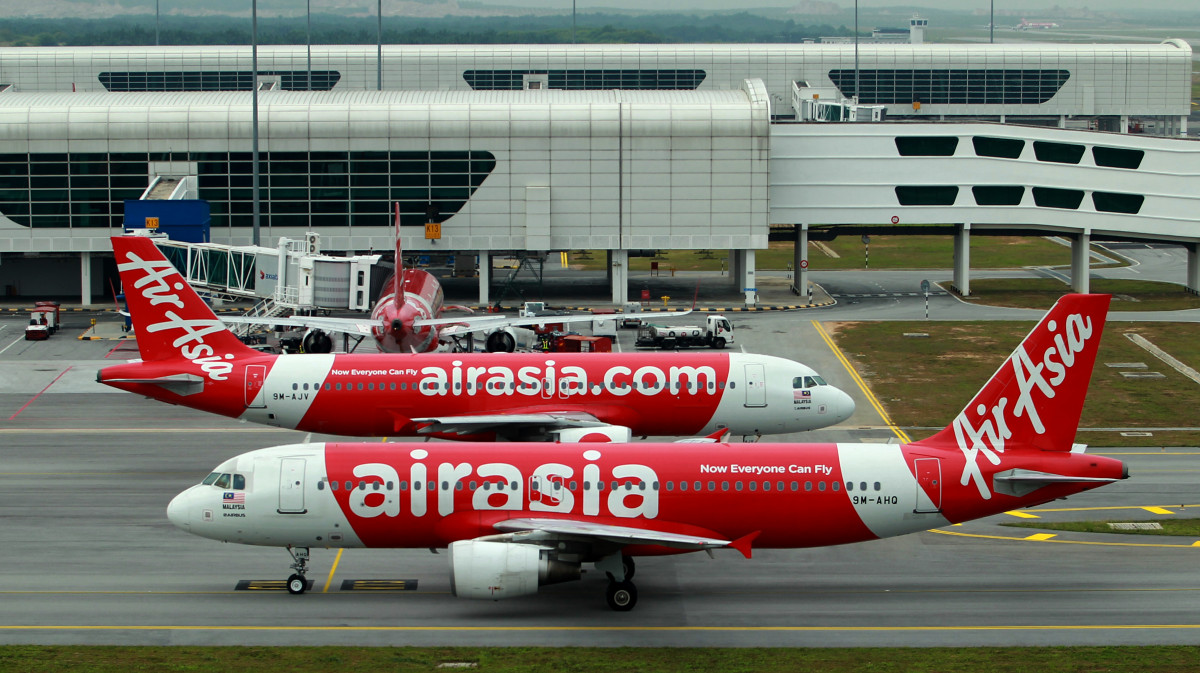 KUALA LUMPUR (July 10): Khazanah Nasional Bhd is not discounting the possibility of a merger between Malaysia Airlines Bhd and AirAsia group, which consists of two listed entities — AirAsia Group Bhd and AirAsia X Bhd (AAX).
"In life, never say never to anything," replied Khazanah's managing director (MD) Datuk Shahril Ridza Ridzuan when asked if the proposal on merger between Malaysia Airlines and AirAsia was off the table in an interview with Bloomberg TV.
Shahril commented that moving forward, airlines will have to cooperate with each other in order to weather and recover from the disruption caused by Covid-19.
He noted that last year Khazanah mulled over several options for Malaysia Airlines, deciding that business partnerships such as Japan Airlines was the best way forward at that time.
Shahril's statement comes at a point where the aviation industry has been brought to its knees because of the worldwide travel bans to contain the Covid-19 pandemic.
However, it is worth noting that Finance Minister Datuk Seri Tengku Zafrul Aziz and Malaysia Airlines denied a recent news report that said Khazanah had approved some RM5 billion in funding for the national carrier.
In an interview with The Edge weekly last month, Zafrul stressed that the government had no plans to bail out any airlines, but he noted that airlines could seek loans from Danajamin Nasional Bhd.
Speculation had been rife even before the Covid-19 outbreak that the merger of Malaysia Airlines and AirAsia group could be an option that the government was mulling over. Besides, the Pakatan Harapan government once said shutting down the national carrier, which has been in financial woes for two decades, and stake sales to third parties were possible plans.
To recap, Khazanah took over Malaysia Airlines in 2014. Six years on, the national carrier's financial health has shown little improvement.
Over at the homegrown low-cost carrier AirAsia group, it has sunk deeper into financial trouble with tight cash flow. Its external auditors Messrs Ernst & Young PLT has issued an unqualified opinion flagging AirAsia Group's ability to continue as a going concern in view of the adverse impact of the Covid-19 pandemic.
The no-frills airline is aiming to raise a total of RM2.4 billion in debt and equity to sustain its operations.
While the spotlight has been cast on AirAsia Group as the announcement of a record net loss of RM803.5 million for the first quarter ended March 31, 2020 (1QFY20) exposed its vulnerable financials, however, little is mentioned about the fact that its sister AAX has yet to release its 1QFY20 unaudited accounts.
Investment analysts have commented that AAX's financial stress is likely to be worse as it was already cash-strapped even before the pandemic.
Stay safe. Keep updated on the latest news at www.EdgeProp.my