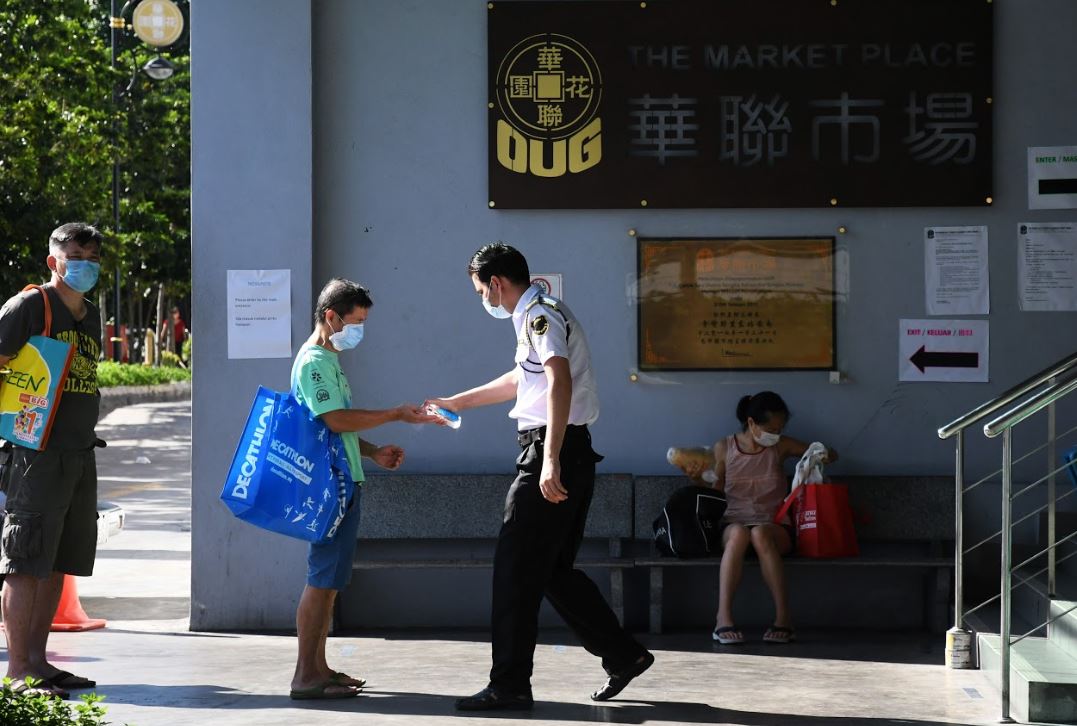 KUALA LUMPUR (Oct 12): Malaysia reported 563 new Covid-19 cases today — its second highest new daily cases — with two new deaths, according to the Ministry of Health (MoH). This raises the country's cumulative Covid-19 cases to date to 16,220, with total deaths from the coronavirus at 159 or 1% of overall cases.
Sabah remained the largest contributor of new daily cases, with 291 cases (51.7%), followed by Penang (141 — all from the Remand Prison cluster), Selangor (69), Kuala Lumpur (27), Negeri Sembilan (12), Kedah (10), Perak (four), Johor (two), Putrajaya (two), Labuan (two), Sarawak (one) and Malacca (one).
Four states in the country, namely Pahang, Kelantan, Terengganu and Perlis, meanwhile, did not report any new infections today.
In a statement, MoH director-general Tan Sri Dr Noor Hisham Abdullah said all but one of the new cases today were domestic transmissions. The exception was one imported from Indonesia, involving a Malaysian who travelled there recently.
Out of the 562 domestic transmissions, 498 are Malaysians and 64 are foreigners; 10 have recently returned from Sabah. This raises the number of those who have travelled to Sabah recently and been confirmed infected, tallied since Sept 20, to 363.
As for the two new deaths, both were in Sabah. One involved an 85-year-old Malaysian woman in Tawau, while the other was a 48-year-old foreign woman in Tuaran.
In terms of recoveries, 109 patients were discharged today, raising total recoveries to 11,022 or 67.9%. However, due to the higher daily new infections versus recoveries, the number of active cases that carry the risk of transmission jumped to 5,039.
Meanwhile, Sabah continued to top the list of states with the highest cumulative infections to date, with 4,621 cases, followed by Kuala Lumpur (2,782), Selangor (2,670), Kedah (1,679) and Negeri Sembilan (1,081).
Six new clusters detected, with 75 infections among them
Six new Covid-19 clusters have been detected in Kuala Lumpur, Sabah, Selangor, Johor, and Putrajaya, with a total of 75 infections.
The new clusters are: Baiduri (with 18 infections) and Bah Perdana (nine) in Kuala Lumpur, Kolong (eight) in Sabah, Bah Tropicana (14) in Selangor, Rinting (eight) in Johor, and Bah Kasturi (18) in Putrajaya, according to a statement released by the ministry of health (MoH) today.
The Bah Perdana, Bah Tropicana and Bah Kasturi clusters were discovered from the screening of individuals who have returned from Sabah.
The Bah Kasturi cluster, Noor Hisham added, involves a few districts and states, namely Seremban in Negeri Sembilan; Cheras and Putrajaya in the Federal Territories of Kuala Lumpur and Putrajaya; and Klang, Petaling, Hulu Langat, Gombak and Kuala Langat in Selangor.
Get the latest news @ www.EdgeProp.my