Mall retailers had finally heaved a sigh of relief when the number of Covid-19 cases stayed low as Malaysia entered the recovery movement control order (RMCO) in June. Crowds started going back to shopping malls, and retailers were hopeful they could recoup the losses suffered during the movement control order (MCO) period.
However, just when markets were in a rosy mood, the escalating number of Covid-19 positive cases starting in September put everything on halt again with the implementation of a 14-day conditional movement control order (CMCO) in Klang Valley, which has been extended for another 14-days until Nov 9, 2020.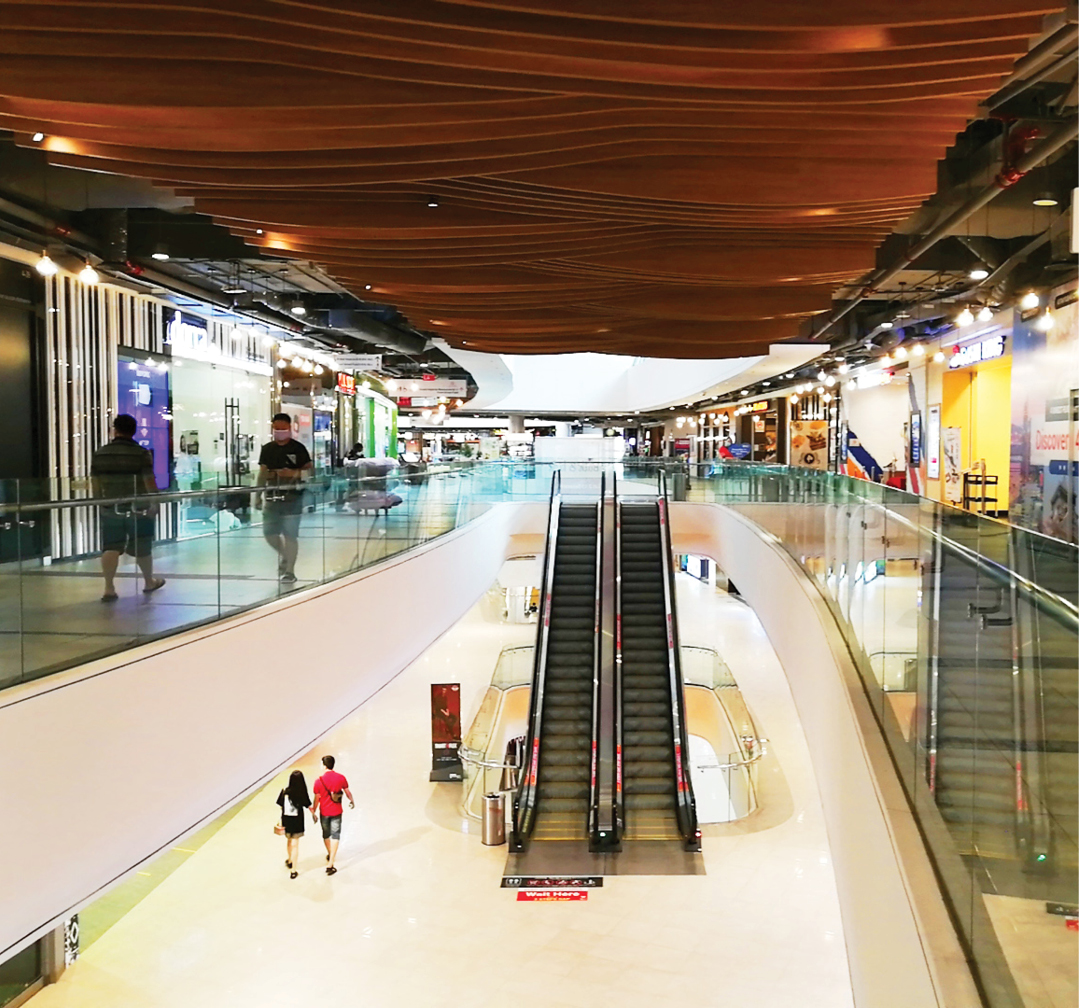 The situation got worse for the retailers when almost everyday there were news of malls in the Klang Valley reporting Covid-19 positive cases, one after another. Naturally, people became more dubious about visiting malls due to health and safety concerns.
Without further incentives or aid, many mall retailers are now facing a harder time than ever before.
Koh Pui Hua, who works as a promoter at A&D Organic Plant kiosk at Sunway Velocity, Cheras, observes that the number of visitors has dropped significantly since CMCO started.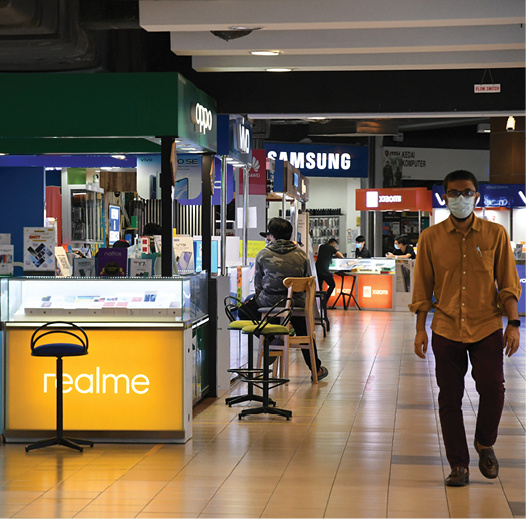 "Business is lacklustre… the mall is quite empty now. Most of the time there are more staff than customers," she tells EdgeProp.my.
Koh reported to work at the retail kiosk selling table-top plants just a few days before CMCO was implemented. Despite worrying about her own safety, she still comes to work.
"The company is open for hiring, but it is harder to get someone now as many are afraid about working in malls," she says.

Although from time to time, there will be a big crowd coming to the kiosk, such occasions are very rare now. "Most of the time the mall remains empty, like now," she laments.
Shrinking purchasing power
At Wangsa Walk Mall, a few shoppers come in for meals and groceries at the ground floor on a Monday afternoon. However, the IT Zone at the first floor seems pretty quiet.
Melissa Tay, co-owner and operating manager of Hola Mobile Centre Sdn Bhd, is struggling to sustain her mobile phone kiosk business inside the IT Zone.
"The number of walk-in customers has dropped by about 75% due to Covid-19, and our revenue has also declined by a similar amount. Since March, about 30% of the kiosks here have closed down, but most of them have reopened with new operators," she points out.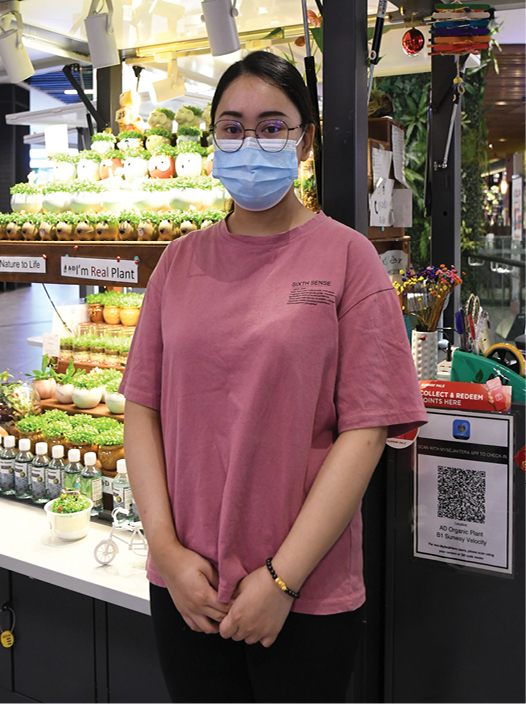 Tay and her partners run three mobile phone kiosks, and two phone and computer repair kiosks in the IT Zone. The kiosks have been in business for about eight years.
When MCO hit, Tay's company started a door-to-door phone collection and repairing service. It has also launched a few promotions to boost mobile phone sales. Both the initiatives have received good responses.
"When the MCO started in mid-March, I felt lost and even thought of closing down the kiosks, but we somehow managed to open up new services and were able to generate revenues," Tay shares.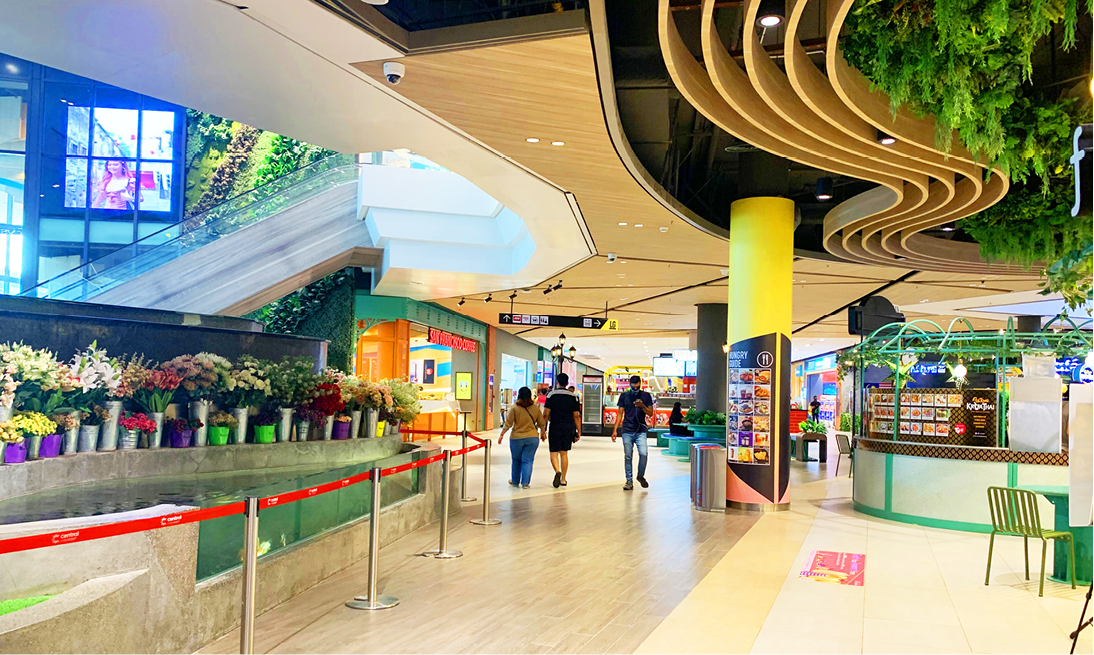 She notes that in May and June, mobile device sales were good as Covid-19 cases dropped and people still had money in their pockets, with the help of loan moratoriums and financial assistance offered by the government. The sales were driven by pent-up demand and parents having to buy more devices as their kids needed to take on e-learning.
However, when the loan moratorium ended in September, many saw their disposable income reduced. Then the implementation of CMCO has heightened the fear of job and income stability, causing people to refrain from spending on luxury items.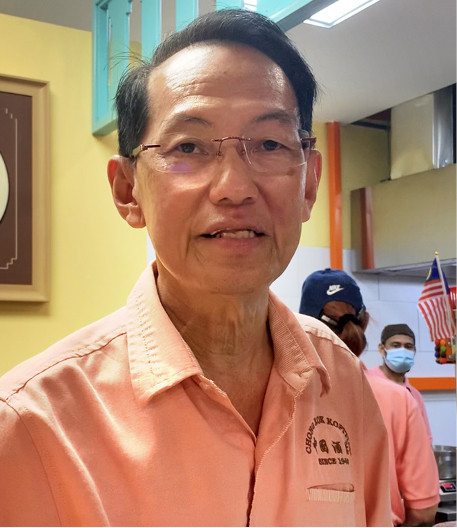 "You can really tell that the times are bad, when you see customers starting to ask for second-hand mobile phones selling at RM300 and below. People are cautious with spending. Even though some premium products are selling with promotion, the majority of them will still wait and see," Tay adds.
During the periods of MCO and RMCO, the mall operator offered Tay rental rebates, which she appreciated very much. Nonetheless, she is not hopeful that similar aid would be given by the mall operator again, as all have their own wars to fight.
Hola Mobile Centre had planned to open kiosks at other malls, but the plan has now been postponed and the company is currently surviving with the fund originally allocated for expansion.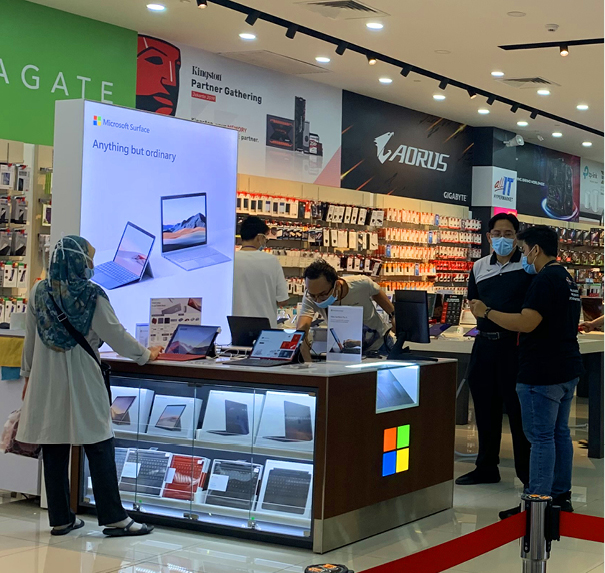 During the bad times, the company has insisted on not retrenching any of its 15 staff, nor cutting their pay.
To her, the current crisis has drawn her closer to her staff. "Our staff members are concerned for the company's financial health and have even offered not to take salaries until the situation improves.
"We have been nice to our staff. They know it and are willing to offer help during bad times. I'm really touched by their kind gesture, but of course we did not take on the offer," she shares.
Business dropped 70%
On the other hand, Central i-City, Shah Alam seems quite busy during lunch time. However, people are mainly heading to grocery shops and restaurants, while other shops did not see many customers walking in.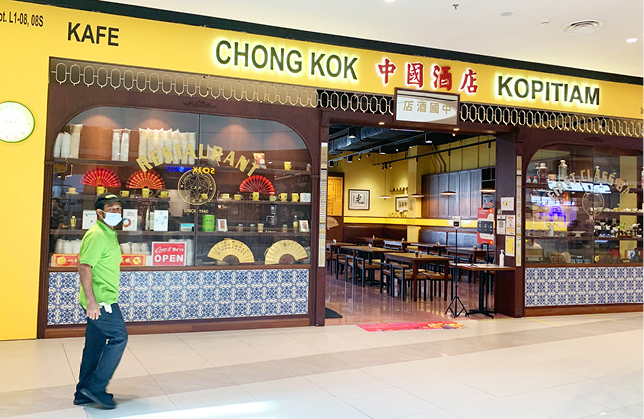 Foo Cher Ming, owner of Chong Kok Kopitiam in Central i-City, has felt the pinch since CMCO started on Oct 14, 2020.
"CMCO has really impacted our business. We can see the number of customers dropping by about 70%," he says, adding that the business is worse than the RMCO period, when he could still see business achieving 60% to 70% capacity after the shop resumed operation post-MCO.
Despite this, he did not let go of any staff. "We have earned some money over the years. Now it's time for us to give back," says the owner of the 75-year-old Hainan coffee shop in Klang, which started its first outlet venture to the shopping mall last December.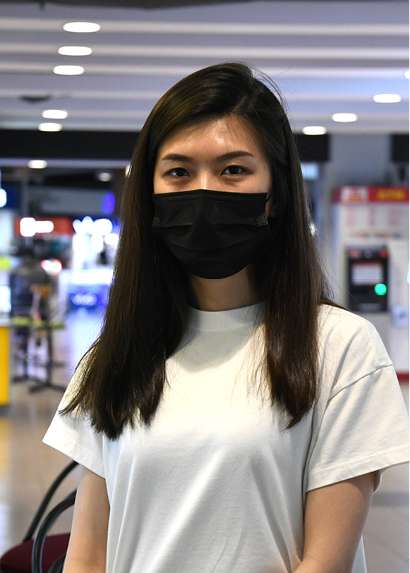 Chong Kok Kopitiam still maintains its old shop in Klang town and during the MCO period, the old shop business was still doing well with take-away orders. Although business in the mall was badly hit by the pandemic, Foo still sees good opportunities through the outlet in the shopping mall.
"By having a presence in malls, it gives us exposure to reach out to younger customers and customers outside Klang… We want to let people know that in shopping malls, there are still restaurants selling good food at reasonable prices," he says.
This story first appeared in the EdgeProp.my e-Pub on Nov 6, 2020. You can access back issues here.
Get the latest news @ www.EdgeProp.my