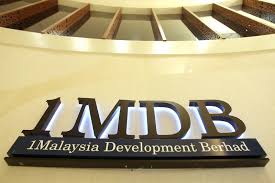 KUALA LUMPUR (March 3): Finance Minister Datuk Seri Tengku Zafrul Abdul Aziz has confirmed that the Malaysian government has agreed to a settlement of US$80 million (RM324 million) with Deloitte PLT in relation to the 1Malaysia Development Bhd (1MDB) scandal.
He said the settlement served to resolve all claims related to their fiduciary duty on auditing the accounts of 1MDB and SRC International Sdn Bhd for the 2011-2014 period.
"This marks another success in the Malaysian Government's continuing recovery efforts against parties involved in 1MDB, SRC and its related entities. The Malaysian Government is determined to ensure that appropriate actions are taken against all individuals or entities involved, directly or indirectly, in the global 1MDB scheme," he said.
The settlement, reported by The Edge earlier today quoting sources, comes after Putrajaya announced last Friday that it has settled with AmBank Bhd for RM2.83 billion in relation to 1MDB's 2009 bond issue.
It is understood that the deadline to resolve the negotiations with Deloitte was over the weekend (Feb 28).
The successful out-of-court settlement, Tengku Zafrul said, will expedite the payment of monies to fulfil 1MDB and SRC's outstanding obligations, which would otherwise be delayed by potentially protracted and costly court battles.
He said the settlement represents the largest 1MDB-related settlement by an audit firm in Southeast Asia.
"This settlement will not affect or compromise Malaysia's claims against individuals like Jho Low and other parties related thereto, and who are still being actively pursued in relation to the 1MDB scandal.
"The Ministry of Finance would like to thank the Attorney General's Chambers, the Securities Commission Malaysia, Bank Negara Malaysia, the Royal Malaysian Police Force, the National Anti-Financial Crime Centre, the Malaysian Anti-Corruption Commission and the National Centre for Governance, Integrity and Anti-Corruption for their efforts in achieving this settlement," he added.
Deloitte was appointed as 1MDB's auditor in December 2013 as a replacement for KPMG Malaysia, which was sacked after it wanted to issue a qualified audit report for 1MDB's 2013 financial statements.
This was in relation to a difference of opinion on the fair value of 1MDB's investment in Bridge Global SPC through Brazen Sky Ltd, a company linked to Jho Low.
On taking over, Deloitte verified the accounts for the financial years 2013 and 2014, without any qualification or emphasis of the matter.
The Edge had previously reported that besides the settlement with AmBank, the government was looking at settling with an audit firm.
Some opposition politicians like Damansara MP Tony Pua had also said following the settlement with AmBank that the government ought to pursue action with auditing firms which were responsible for auditing 1MDB.
Earlier, in July 2020, Putrajaya successfully negotiated with Goldman Sachs to reach a settlement worth RM15.8 billion (US$3.9 billion).
Get the latest news @ www.EdgeProp.my
Subscribe to our Telegram channel for the latest stories and updates