Residential choices in Bandar Sri Sendayan comprise single- and double-storey terraces, semi-detached and bungalow houses. The home designs feature generous built-up are­as and integrate many practical attributes that will suit new, growing and multi-generation­al families."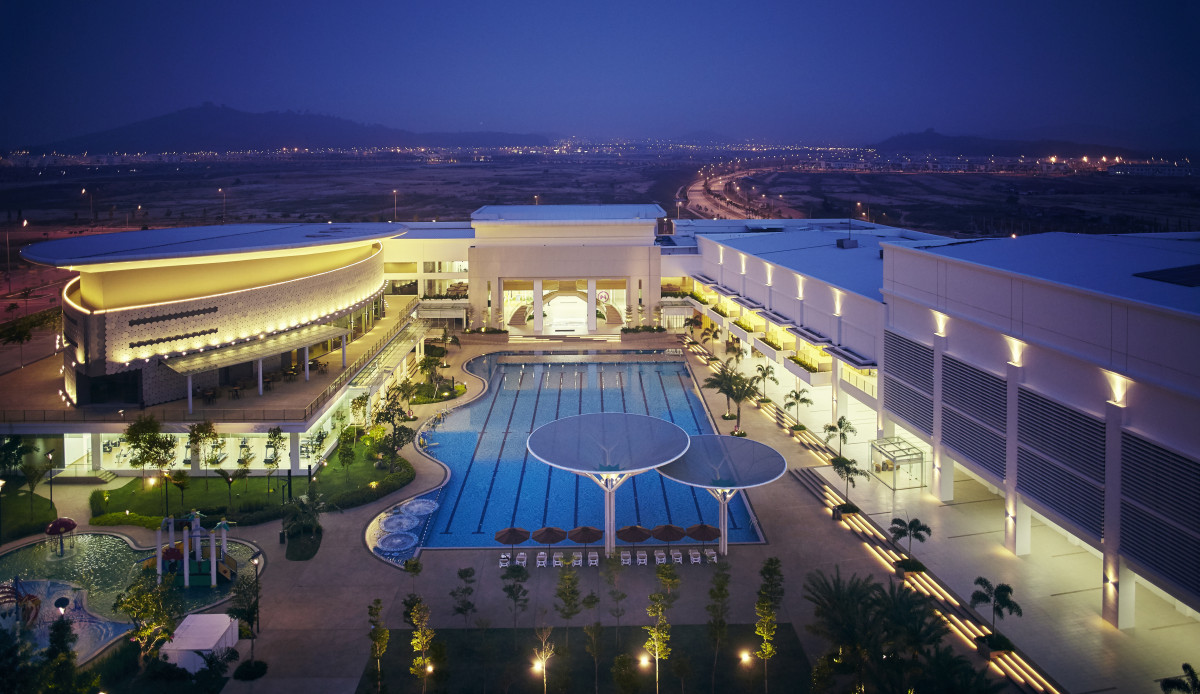 Upon its incorporation in 1996, Matrix Concepts Holdings Berhad (Matrix Concepts) has conscientiously set about cultivating its business port­folio and brand name in the state of Negeri Sembilan. Within two dec­ades, the company has not only ex­panded its development footprint to other parts of Malaysia and even abroad, it was successfully listed on the main market of Bursa Ma­laysia in 2013.
Having evolved into a recognised and respected property developer with a combined gross develop­ment value (GDV) of more than RM8 billion of completed residential and commercial developments to date, Matrix Concepts will continue to spread its footprint with an esti­mated GDV of RM12 billion in its current and future projects for the next few years.
Read our Special Report on Matrix Concepts Holdings Berhad here
Whilst also branching into con­struction, education, hospitality and healthcare, Matrix Concepts is set to flourish with new townships and integrated commercial devel­opments, as well as boutique and luxury high-rise apartment com­plexes.
It was in 2005 that Matrix Con­cepts gained real traction in the property development sector, sign­ing up two large joint ventures to establish new townships – Bandar Seri Impian in Johor and a 5,233- acre freehold tract in Seremban named Bandar Sri Sendayan.
No­tably, Matrix Concepts bagged the EdgeProp Malaysia's Responsible Developer: Building Sustainable Development Award 2021. It is also inducted into Malaysia Developers' Hall of Fame where membership is exclusively accorded to winners of EdgeProp Malaysia's Responsi­ble Developer introduced in 2018.
Staking an unassailable claim in Seremban
Comprising residential, commer­cial, institutional and industrial properties, Matrix Concepts' Bandar Sri Sendayan is a self-sustaining in­tegrated township that is conven­iently situated between the Greater Klang Valley conurbation and the Malaysia Vision Valley 2.0. Current­ly home to a population of about 40,000, the award-winning town­ship, which is now 60% completed, is projected to have approximately 100,000 residents upon its com­pletion.
Originally a plantation and sec­ondary jungle located south-east of Seremban, Bandar Sri Sendayan today enjoys easy connectivity via the North-South Highway (PLUS), North-South Expressway Central Link (ELITE) and the KLIA Link­age, with future accessibility on the cards through the proposed Paroi-Senawang-KLIA Expressway.
Besides the essential compo­nents of accessibility and connec­tivity, the township's master plan has been conceptualised to serve up comfortable living in a holis­tic environment that prioritises community lifestyle with added value to its homebuyers. As such, on top of the extensive range of residential options, Bandar Sri Sendayan is well equipped with choice amenities encompassing educational, commercial, retail and recreational.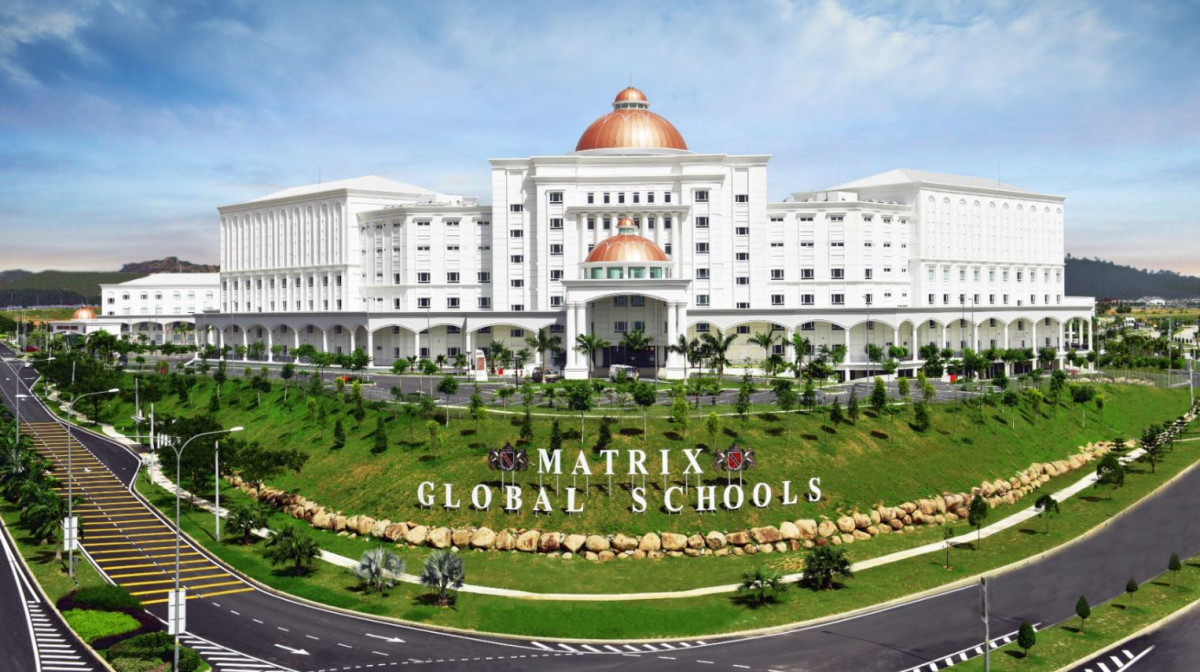 "Nurturing Environments, Enriching Lives"
To begin with, commercial and re­tail needs are amply serviced pri­marily at Sendayan MetroPark and Sendayan Merchant Square, which offer all the usual amenities. Whilst Sendayan MetroPark is strategically located along the main boulevard of Persiaran Bandar Sri Sendayan, the 100-acre Sendayan Merchant Square is intentionally sited closer to the pulse of the township and operates as a vibrant central busi­ness hub that serves both the com­munity and its surrounding areas.
Meanwhile, the Sendayan Tech­Valley has been conceived to at­tract both domestic and foreign direct investments. Spread across 1,100 acres, this development boasts excellent technological and infrastructural facilities, and aspires to be the address for businesses focusing on sustainability, renewa­ble resources, and new technology, as well as advanced communica­tion services and facilities.
To sweeten the pot further, Ban­dar Sri Sendayan is also home to a number of schools including its eponymous private school named Matrix Global Schools (MGS). Situ­ated in the heart of the township, close to the various residential enclaves and other facilities, the school is a prominent bastion of top-notch quality education. Established in 2015, MGS of­fers international and national school syllabus­es, plus the option of boarding for its students. Featuring a strong teaching faculty, excellent facilities and a comprehensive selection of ac­tivities, the school offers its students a superi­or academic standard underscored by a strong value system.
There are also sizeable green spaces inte­grated within the township to celebrate the in­herent beauty of nature and to foster commu­nity spirit. For instance, the verdant Sendayan Green Park presents plenty of prospects to en­tice people of all ages. Spread over 26 acres, the park features themed lawns and gardens, an amphitheatre area, as well as fields and courts for sporting activities. Also to be found in the township is the 34-acre Sendayan X-Park. Touted as the largest sports and leisure ven­ue in Negeri Sembilan, the park offers exciting sporting attractions and 18 recreational activi­ties to suit all preferences.
However, in terms of social interaction, the pièce de résistance must undoubtedly be the d'Tempat Country Club. Boasting an imposing built-up area of 380,000 sq ft, the club house features a variety of leisure and recreational fa­cilities, which includes an Olympic-sized pool with an aqua gym, gymnasium, multi-sports facilities, 10-lane bowling alley, children's play­room, reading room, banquet hall, multiple function rooms, F&B outlets and a spa. Exclu­sive to members only (although its dining and event facilities are open to the public), d'Tem­pat Country Club is the largest family-friendly club in the state and presents an ideal venue for quality downtime.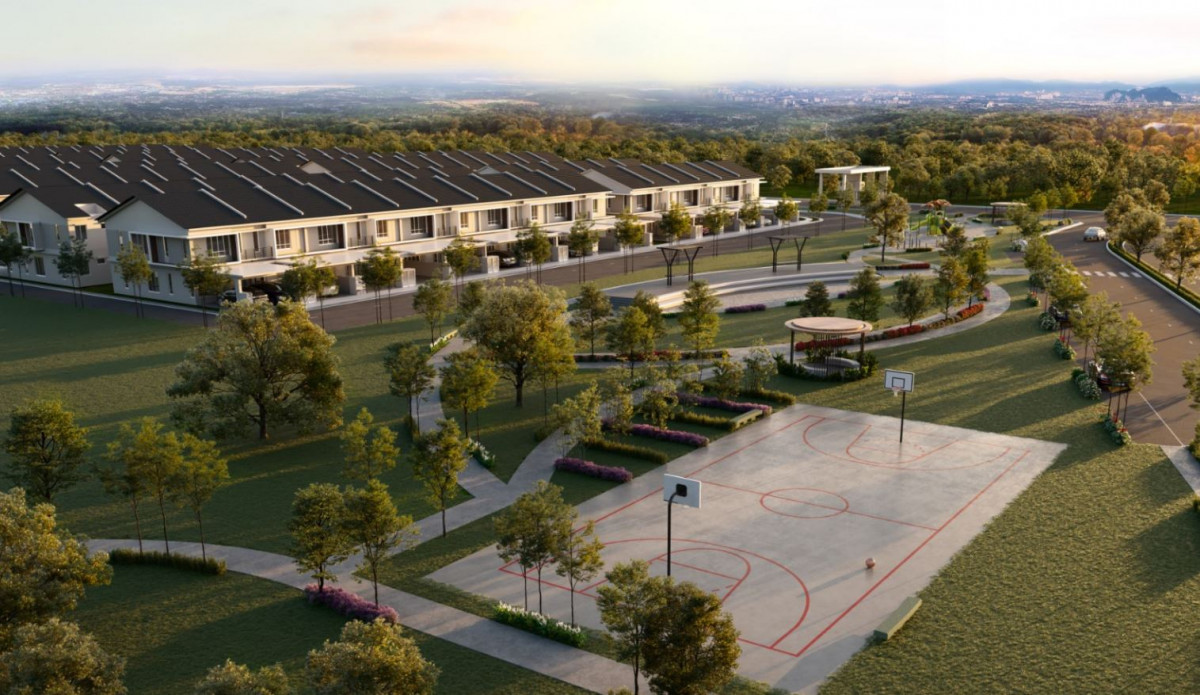 Cultivating the Sendayan Conurbation
Residential choices in Bandar Sri Sendayan comprise single- and double-storey terraces, semi-detached and bungalow houses. The home designs feature generous built-up are­as and integrate many practical attributes that will suit new, growing and multi-generation­al families. Further­more, besides present­ing homebuyers with golden opportunities to invest in affordable, quality landed proper­ties, homeowners also stand to benefit from valuable capital appre­ciation of their proper­ties. For instance, one of Matrix Concepts' residential products launched in 2015 for RM327,781 was trans­acted at RM500,000 in 2018, giving it a capital appreciation of 52.5%.
Continuing on its mission to create add­ed value and housing opportunities at differ­ent price points, Matrix Concepts is extending the boundaries of Bandar Sri Sendayan, stretch­ing outwards to include new developments such as Ara Sendayan, Laman Sendayan, Bayu Sutera and Tiara Sendayan. Combined with the main township, these additional freehold parcels will increase the Bandar Sri Sendayan territory to 6,272 acres, and is known as the Sendayan Conurbation.
Perched on higher ground and set within lush greenery, the idyllic 194-acre Ara Sendayan (~ GDV RM950 million) with its charming tree-lined boulevards enjoys panoramic views of a scenic lake park. The estate includes a total of 1,272 units, made up of double-storey link and semi-detached homes.
With built-up areas ranging from 2,109 sq ft to 3,299 sq ft for link homes and 3,528 sq ft to 5,120 sq ft for semi-detached homes, the low-density enclave has seen 97% of its homes taken up since its first launch in 2017. Sav­ing the best for last though, Matrix Concepts has launched its final phase named Damaris which is sited on the highest plateau of Ara Sendayan, thus capitalising on the best views in the township.
Following the success of Ara Sendayan, sev­eral other project launches were initiated and received good take-up rates within the Sen­dayan Conurbation. Catering to different mar­ket segments, all of them will benefit from the excellent connectivity, extensive amenities and facilities available in Bandar Sri Sendayan.
Bayu Sutera (~ GDV RM1.2 billion), for exam­ple, will offer 2,043 units featuring design lay­outs that will appeal to first-time homebuyers or those with small to medium families. Dou­ble-storey link options with built-ups starting from 2,142 sq ft will be open for preview in Q3 2021.
Then there is Laman Sendayan (~GDV RM492 million) measuring 110 acres, which in­cludes a 3.3-acre central park with facilities such as a basketball court, reflexology path and a joggers' track set amidst landscaped pock­ets of luxuriant greenery. On offer are 1,496 units comprising single- and double-storey link homes with built-up areas of between 1,075 sq ft and 2,396 sq ft, as well as commercial lots.
Last but not least is Tiara Sendayan (~ GDV RM1.4 billion) which sits on 295 acres and in­cludes nine precincts. Like Laman Sendayan, this development has its own 12-acre man­icured park and features single- and dou­ble-storey link homes plus commercial lots. To­talling 2,860 units, the built-up areas of the link homes range from 1,250 sq ft to 2,174 sq ft whilst the commercial lots measure 3,100 sq ft each. Its first product launch in January 2018 enjoyed a 100% take-up rate and the overwhelming re­sponse has encouraged Matrix Concepts to in­itiate a few more sequels.
Matrix Concepts has numerous ongoing and upcoming projects such as introducing premi­um residential options in the form of luxury bun­galows and new industrial developments slated for Sendayan TechValley. Suffice to say, any new project in the Sendayan Conurbation will be ac­corded the same "Matrix Concepts touch" of quality, value add-on and convenience.
Click here for more information of Bandar Sri Sendayan!
Interested in this project?
Drop your details if you'd like a sales consultant to contact you.
In this Series
Learn how banks are transforming

Video: Innovation at work

Video: The new digital bank

Video: The new digital bank

Video: The new digital bank
Video: Innovation at work