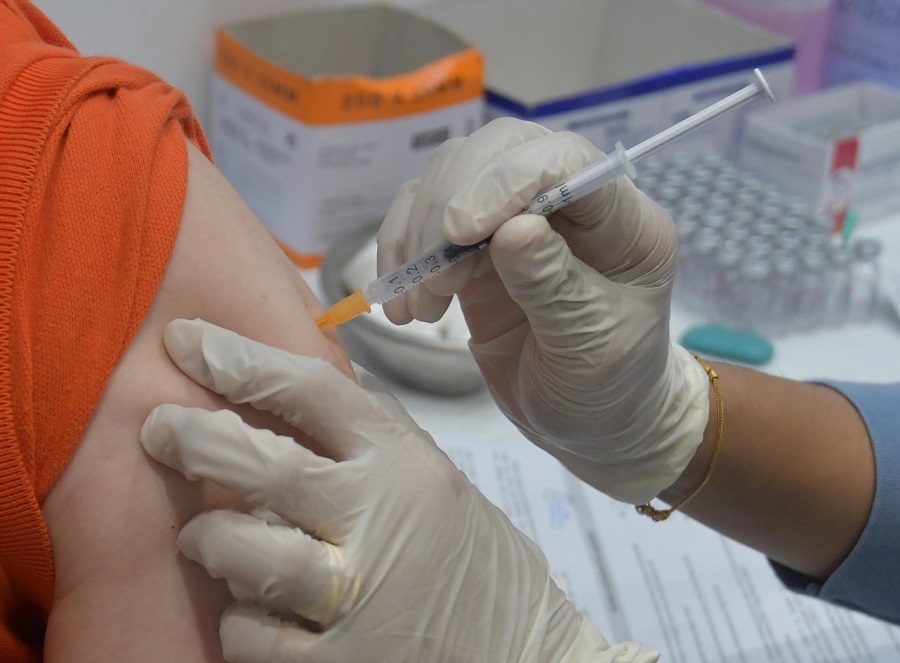 KUALA LUMPUR (July 28): Malaysia has secured access to enough Covid-19 vaccines to cover over 130% of the entire population, or 41.7 million people, according to Science, Technology and Innovation Minister Khairy Jamaluddin.
In his speech at the parliament today, Khairy explained that the county's vaccine portfolio consists of eight types of vaccines approved by the National Pharmaceutical Regulatory Agency (NPRA) from six different suppliers around the world.
The suppliers are the COVAX facility (covering 10% of Malaysia's population), Pfizer & BioNTech (70%), AstraZeneca (10%), Sinovac (19.4%), and CanSino (10.9%). A further supply covering 10% of the country's population will be received from Russia's Gamaleya National Research Center for Epidemiology and Microbiology, the manufacturer of the two-dose Sputnik V vaccine that is currently awaiting approval by the NPRA.
"The excess purchases exceeding 100% of the total Malaysian population is done as a buffer or emergency savings for community groups that may have [been] left out of statistics such as undocumented foreigners and also the need [to vaccinate] children, which have not yet been implemented, or the need for booster shots whereby this is still at the implementation study stage and is being determined by a panel of experts under the Special Committee on Ensuring Access to Covid-19 Vaccine Supply (JKJAV)," he said.
Vaccine registration still low
However, Khairy, who is also the National Covid-19 Immunisation Programme (PICK) coordinating minister, admitted that the number of people registered for vaccination at this point is low compared to the PICK target of 80% of the total population that needs to be vaccinated.
He said a total of 20.13 million people have registered for vaccination, or about 61.7% of the total population of Malaysia, as of July 26. Of this, 18.8 million people are adults over the age of 18, while 1.2 million people are children under the age of 18.
According to Khairy, individuals under the age of 18 are now able to register to show their interest in vaccination although the decision to vaccinate this group en masse is still being refined, taking into account the benefits and risk factors.
Meanwhile, 80.5% of the total adult population in Malaysia has registered for vaccination. In terms of the elderly aged 60 and above, which totals 3.5 million people, 89% of them have registered to get their Covid-19 vaccination.
"I am aware that there are a number of states that may face registration constraints due to varying geographical and demographic conditions causing communication difficulties.
"For that, we have already planned and implemented some strategies to ensure that no one is left behind from getting their vaccinations," he said.
As of July 22, Khairy said there are 2,313 vaccination centres (PPVs) of various capacity sizes operating nationwide. He stressed that Malaysia currently does not have a problem in terms of injection capacity or the availability of health and non-health workers, but the delivery of vaccine supplies and the number of doses received from vaccine suppliers remain the main indicators in determining the rate of vaccination in the country.
Besides the supply of vaccines received through government procurement, Malaysia has also received vaccine donations from three countries. The three countries are Japan, which contributed 998,400 doses of AstraZeneca vaccine received on July 1, the United States, which contributed 1.0 million doses of Pfizer vaccine received on July 5, and China, which contributed 500,000 doses of Sinovac vaccine received on July 16.
"Apart from the three countries I mentioned earlier, the government is also in discussions with several other countries that have expressed readiness to also contribute vaccine supplies to Malaysia such as the United Kingdom and Saudi Arabia.
"Receiving vaccine donations from these countries will be able to help Malaysia to further accelerate vaccine administration in addition to the supply of vaccines that have been purchased by the government. On behalf of the Government of Malaysia, I would like to thank these countries," he said.
Khairy added that almost all states are expected to have 40% of their adult population fully vaccinated by the end of August.
Get the latest news @ www.EdgeProp.my
Subscribe to our Telegram channel for the latest stories and updates