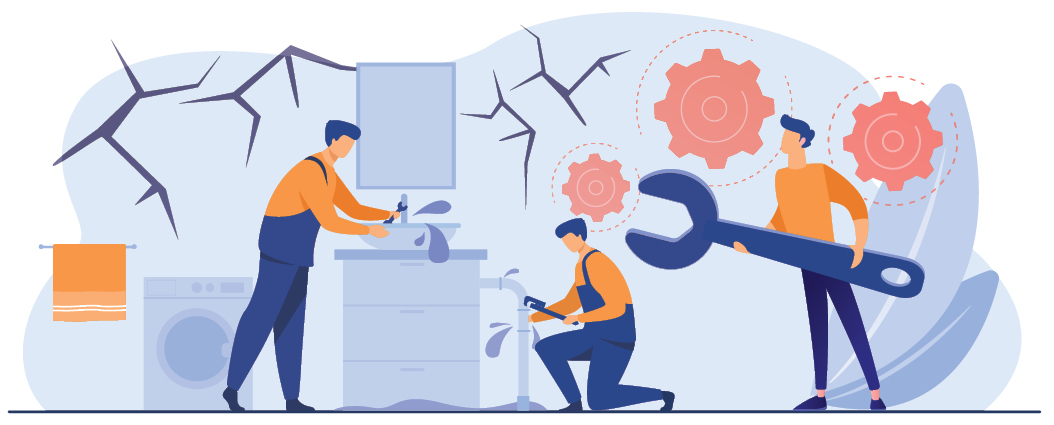 Imagine this. You noticed a little discolouration on your ceiling that had not been there before but you chose to ignore it because it was just a small brown stain. Over time, you began to notice the patch expanding and spreading to your wall, while your paint was peeling off.
This could be a sign of water leakage and seepage. Yes, it should be cause for alarm, especially for high-rise dwellers, where inter-floor leakage and water seepage seem to be a common nuisance, affecting not just one individual unit, but unintentionally affecting their neighbours as well.
A health hazard
Inter-floor leakage is defined by the evidence of dampness, moisture or water penetration on the ceiling or furnishing material attached to the ceiling or party walls that form the interior part of a parcel, common property or limited common property.
Meanwhile, water seepage is where water has penetrated through concrete flooring or roofing slabs in a top-down pattern and could also travel sideways to spread over a larger area from other building elements such as windows, air-cond ledges, balconies, planter boxes and bathroom walls.
On identifying where the source of the problem is, these leakages could also come from utility services like the wastewater or sewerage pipes, water pipes, and rainwater downpipes located under toilets, inside service risers or stacks, and inside concrete slabs.
"Therefore, it is important to accurately identify the nature of an inter-floor leakage or water seepage as part of the rectification process," accredited architect and trainer of Architect Centre Sdn Bhd, Anthony Lee Tee tells EdgeProp.my.
Even as these water leakages affect the interior appearance of your household unit, it is incumbent to take note that prolonged moisture could also lead to the growth of mould, which is not just aesthetically unappealing, but may also pose as health hazards if left untreated.
Prevention better than cure
While it is crucial to identify the source of the water leakage problem, it is strongly advisable to take extra precautionary measures to ensure your unit is insulated from this common predicament in high-rise living. Just as prevention is better than cure, the best way to do this is through proper waterproofing, says Lee.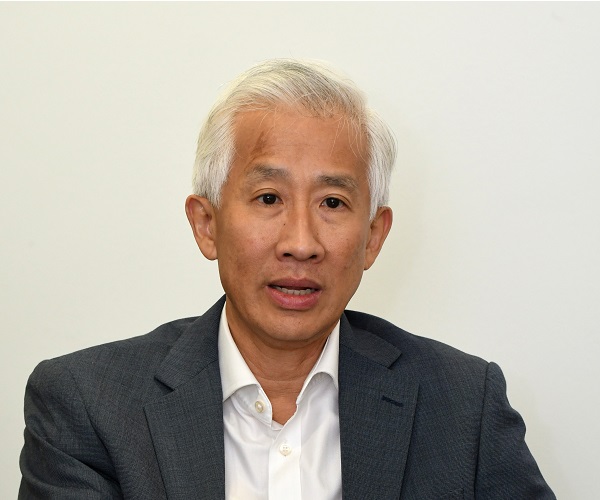 Waterproofing is done as a barrier to prevent inter-floor leakage from occurring in household units. Normally, the design, specification and good workmanship standards for such preventive measures are carried out by developers through appointed architects, engineers and contractors.
"In ensuring an effective barrier, waterproofing is usually applied on top of bare concrete underneath the floor tiles and screed. Meanwhile, to prevent 'side-way' leakage, waterproofing is also usually applied with an upturn to the lower portions of the wall," Lee explains.
However, waterproofing is a messy procedure that needs to be done in the most accurate manner possible in the foremost stage. So, some may wonder whether to take the action of waterproofing their individual units now or only when the problem shows up.
Weighing in on this concern, Lee shares that carrying out premature waterproofing repairs can be unsettling as well as costly. He adds that the success rate of the repair varies as the problem may recur.
Therefore, he highlights that if waterproofing repairs were to be carried out, the application must be done correctly from the beginning.
"It is important to get it done right in the first place so that we could avoid dealing with painful defect rectification in years to come. If applied correctly, the performance of the waterproof properties should exceed the defect liability period and the manufacturer's warranty period," notes Lee.
This story first appeared in the EdgeProp.my E-weekly on Sept 10, 2021. You can access back issues here.
Get the latest news @ www.EdgeProp.my
Subscribe to our Telegram channel for the latest stories and updates