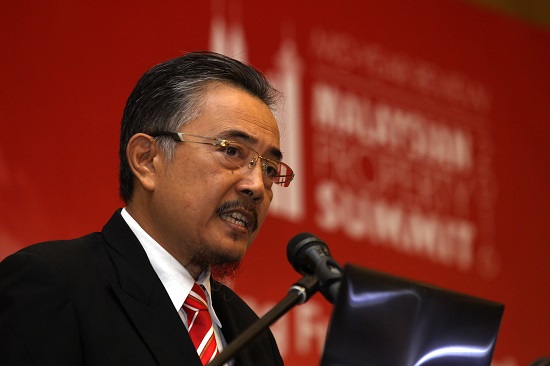 KUALA LUMPUR (July 27): Primary market property sales plunged in 1H2016 from a year ago, underpinned by the sluggish global economy and poor local market sentiments, according to preliminary figures by the Valuation and Property Services Department.
During his presentation at the Malaysian Property Summit Mid-Year Review 2016, director-general Datuk Faizan Abdul Rahman (pictured) said sales of primary market homes in the RM500,001 to RM1 million range fell to 513 units in 1H2016, a fraction of the 7,037 units sold in 1H2015.
The number of units launched in this price range also shrank to 2,597 units from 15,687 units in 1H2015.
Meanwhile, overall units launched in the property market fell to 10,655 units in 1H2016 from 49,280 units in 1H2015, while only 2,732 units were sold in 1H2016 compared with 23,909 units in 1H2015.
Most of the homes that were sold in 1H2016 were priced from RM300,001 to RM400,000 (724 units), while most of the properties that were launched were priced from RM500,001 to RM1 million (2,597 units).
He also added that the House Price Index (HPI) growth for 1Q2016 is at 6.8% (preliminary figures), compared with 7.2% in 4Q2015.
The Malaysian Property Summit Mid-Year Review 2016 is underway at the Sime Darby Convention Centre. TheEdgeProperty.com and The Edge Malaysia are the media partners of this event.
Try out one of our super tools, the rental yield calculator, here.