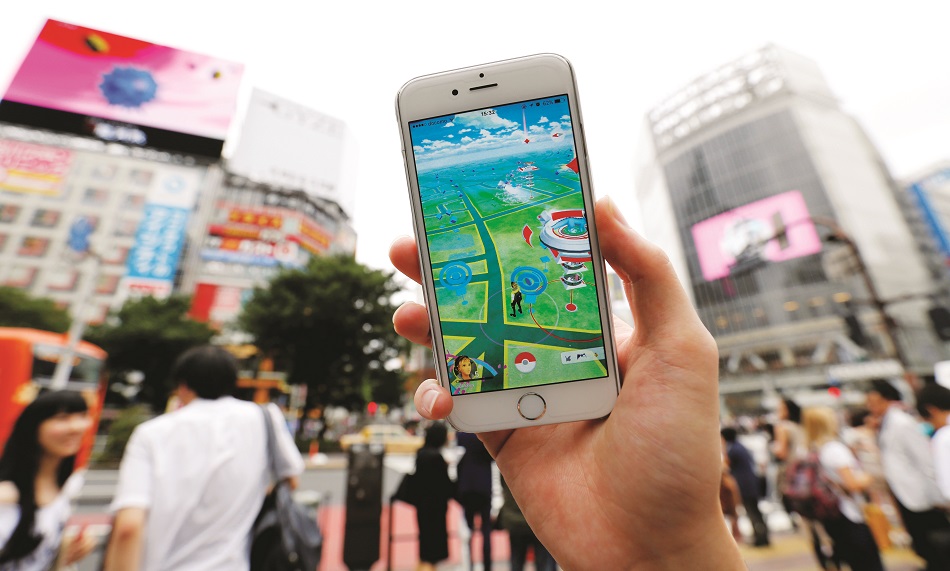 THE Pokémon Go wave has finally hit our shores!
Those who dismissed this pop culture phenomenon as a mere game may need to reconsider their stance and instead think about how they can tap into the hype surrounding it.
Pokémon Go, which has taken the world by storm, is currently available in more than 60 countries, including 15 nations in Asia after the game was released in the region on Aug 6. The location-based game has now achieved more than 100 million downloads.
In Malaysia, within five hours of its official launch last Saturday, the app was ranked No 1 as the top free app and top grossing game.
Pokémon, the abbreviation of Pocket Monsters, is a Japanese anime television series featuring the adventures of a young boy who aims to become the very best Pokémon master, like no one ever was.
The mobile game for iOS and Android users is designed with the features of finding and catching Pokémon as well as participating in battles to train the Pokémon to evolve to a higher level.
The game uses GPS to help players look for Pokémon and an augmented reality experience connected to their smartphone cameras — offering players the experience of catching Pokémon in the real world.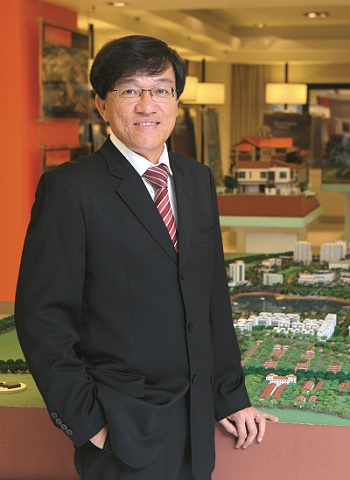 Pokémon Go has turned the real world into a game as players have to walk around looking for Pokémon, PokéStops and PokéGyms. Apart from this, players are also required to complete walking certain distances — 2km to 10km — to hatch Pokémon eggs into special monsters.
With these features, players who used to stay indoors behind their computers now hunt Pokémon outdoors.
Business owners including property developers are already riding on this sudden spike in traffic in their business locations.
At least one developer has cottoned on. Mah Sing Group Bhd has discovered several PokéStops located at its project sites or sales galleries — namely Southville City in Bangi, Southgate in Jalan Sungai Besi, Austin Perdana in Johor Bahru, Icon City in Petaling Jaya and Lakeville Residence in Jalan Ipoh.
To leverage on this, the developer will be setting off Lure Modules this weekend at its Southville City sales gallery in Bangi, Selangor.
A Lure Module is an item in the game which attracts Pokémon to a PokéStop. Like any good piece of infrastructure, the effects will also benefit other players nearby.
Mah Sing Group CEO Ho Hon Sang says marketing tools are continuously evolving and the company is riding on the Pokémon Go craze as an additional tool to reach potential buyers.
"We realised that there were several PokéStops and one PokéGym at Southville City so we are encouraging Pokémon Go trainers to visit us at our sales gallery especially during the launch of Cerrado's Tower B this weekend and complete their Pokémon collection," he tells TheEdgeProperty.com.
Ho says the developer hopes to lure players visiting the PokéStops and PokéGym into their sales gallery. To achieve this, Mah Sing will be activating Lure Modules every hour to increase the chance of collecting the special game items and Pokémon.
"This will, in return, give us the opportunity to share with customers what Mah Sing has to offer. We believe it is important to keep up with current trends in order to reach out to a wider market," says Ho.
A quick check with other developers show that there are indeed PokéStops and PokéGyms at or near some of their project sales galleries.
For instance, Eco World Development Group Bhd's Bukit Bintang City Centre (BBCC) is looking busy with Pokémon Go players stopping by to collect items at the PokéStop there or to look for Pokémon.
Meanwhile, S P Setia Bhd has also informed TheEdgeProperty.com that there is a Pokéstop located at its Setia Alam Welcome Centre and quite a number of PokéStops in Setia City Mall, Setia Eco Glades in Cyberjaya and Setia EcoHill over in Semenyih as well as one PokéGym situated right next to the Setia Eco Park sales gallery.
Sunsuria Avenue — the headquarters of Sunsuria Bhd in Kota Damansara — also has two Pokéstops nearby, which are within walking distance to its sales gallery.
So, if you are a Pokémon Go player who is also looking to buy a property, why not kill two birds with one stone and hunt for both at the same time?
5 ways to lure PokéHunters to your sales gallery
Like this story? Read more stories like this in TheEdgeProperty.com pullout that comes out every Friday. Get your digital copies here.
This story first appeared in TheEdgeProperty.com pullout on Aug 12, 2016, which comes with The Edge Financial Daily every Friday. Download TheEdgeProperty.com pullout here for free.