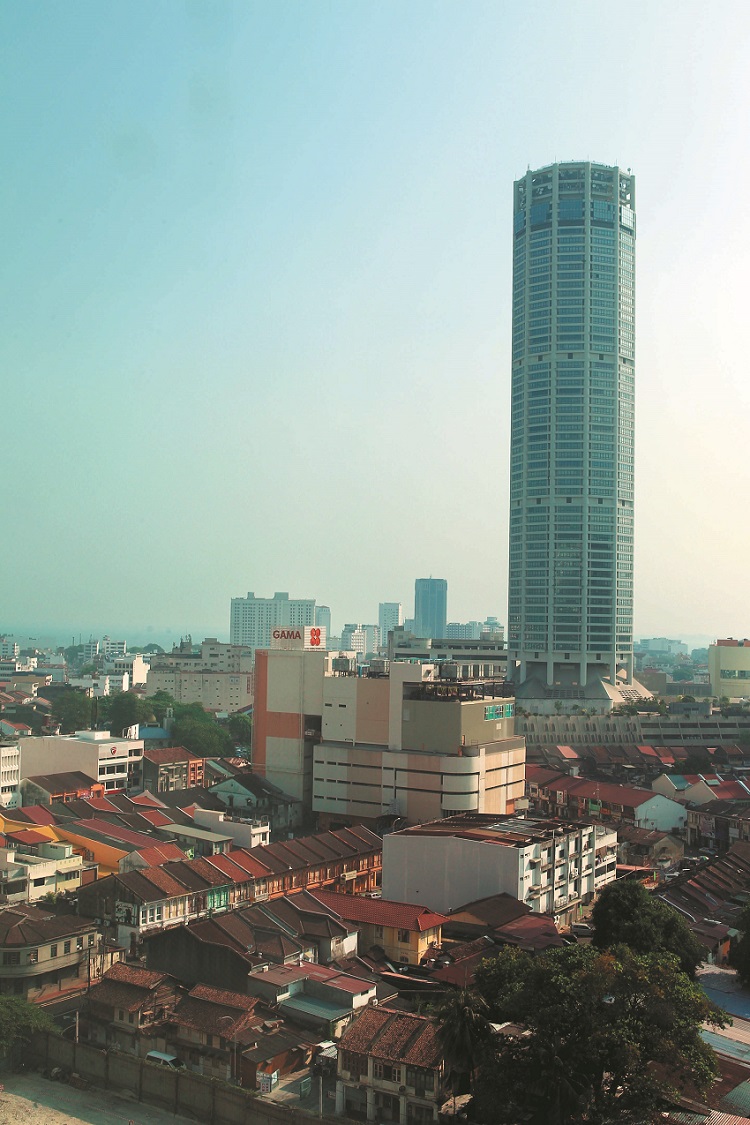 IT is not every day that one gets to sip green tea under a large tree in the expansive garden of one of Malaysia's prominent architects. But that was what happened when I met Datuk Seri Lim Chong Keat at his home on Macalister Road in Penang. And he graciously spared an hour of his time to be interviewed.
A sprightly 86-year-old, Lim retired in 1995 but continues to keep abreast of the profession. Sometimes, he is invited to speak about his past works. Among his well-known projects are Komtar Complex in Penang, Negeri Sembilan State Mosque, Singapore Conference Hall and Jurong Town Hall.
The latter two were designated national monuments by the Singapore government, and Lim was honoured for his architectural contribution by the Malaysian Institute of Architects and the Singapore Institute of Architects with their highest award — the Gold Medal — in 1997 and 2015.
Lim now spends most of his time as a botanist, specialising in palms and gingers. But his mind is as sharp as ever, as he talks about architecture as a tool for nation-building and the need for Malaysian architects to stop pandering to international opinion and importing designs.
"The important thing about national integrity is to develop your own capabilities," Lim says. "Not everybody can be original, but we should not be copying."
This form of nationalism, he believes, was instilled in the pre-Merdeka generation.
"I think if you look deeper, you'll find that almost all the people who had the opportunity to go for studies overseas had this mission [of nation-building] … They were there to learn from the world, to come back, to be useful in their country and develop it on our own terms," he adds.
Lim's education, personal interests and natural curiosity have led him to become not a specialist or generalist but a "comprehensivist". He says a specialist is one who knows only a few things well but nothing about the others, while a generalist is one who knows a bit of everything but not enough to make something successfully.
"So, what does it mean to be a comprehensivist? Not everybody can know everything, but you need to know how things are related. Bucky himself was an inspiration," says Lim.
Bucky, or Richard Buckminster Fuller, was a good friend of his. He was an American architect, systems theorist, author, designer and inventor — a modern-day Leonardo da Vinci, some would say. Bucky was also the designer of Komtar's Geodesic Dome. He passed away in 1983.
Lim says Bucky's outlook resonated with him as he was naturally curious as a child and was allowed to pursue his various interests. "Bucky had a good phrase: 'Every child is a genius' ... frankly, until he or she is inhibited. So, if you bring up your children in the right way, give them free rein, they will be comprehensivists."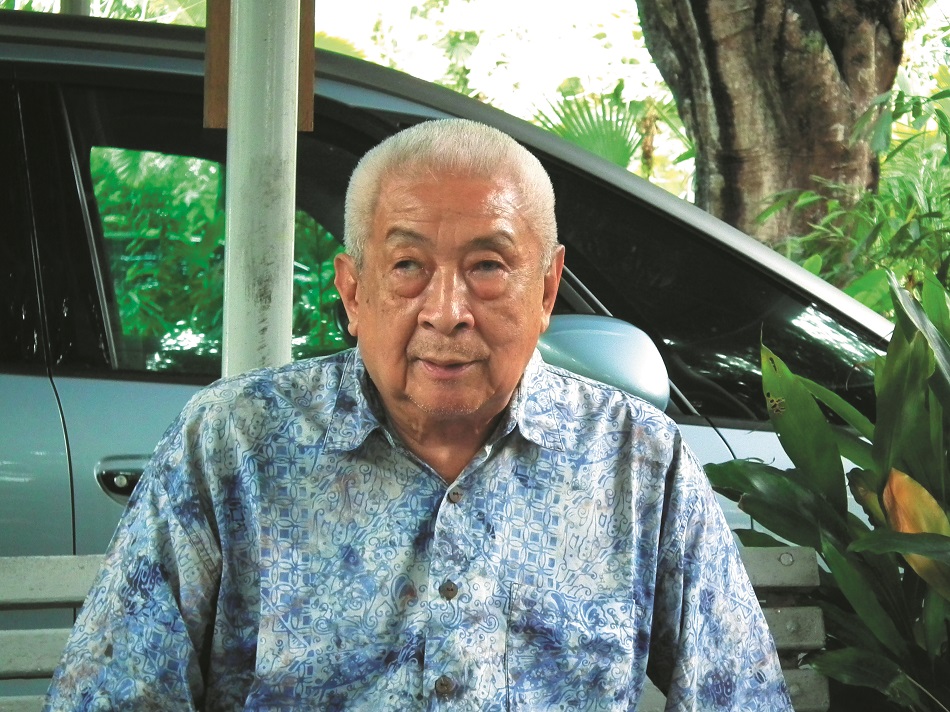 The inhibiting of natural curiosity can come from the parents, school and environment. For instance, the school streaming system can be narrowing in that it tells students that they should only learn things that they need to know. In his day, Lim says, he took various subjects including Latin, English Literature and Botany.
However, he believes the situation can be reversed if people take time to be autodidactic. Information is so freely available now that one can learn by himself or herself. Not only that, Lim believes things cannot be done in halves.
Lim's comprehensivist mindset has seen him take into consideration the environment, history, culture and sociology, among other things, to come up with locally motivated structures that are suited to the place they are built in.
Journey of self-discovery
Lim was fortunate as he had the means to go for further studies, which allowed him to meet people who inspired and encouraged him.
Born in Penang and the youngest of eight siblings, he attended Penang Free School. Then, he studied architecture at the University of Manchester before going to the Massachusetts Institute of Technology in Boston to obtain his master's in 1957.
During his time abroad, he realised that while he learnt much about foreign cultures, he knew very little about his own.
"I realised that we were poorly taught about our own region and the environment at home ... like we were taught British history, but we know little about Southeast Asian history. So I began [my journey of] discovery, learning the cultures of our own region. And it carried on in an active way when I came back [to Malaysia]. I don't think many people have travelled as extensively as I have in the region," says Lim.
Incidentally, he was invited by the Institute of Southeast Asian Studies in 1981 to set up and head the Southeast Asia Cultural Research Programme, which was to collect material about indigenous architecture in the region. The programme received a grant from Toyota and was further helped by material gathered by Dorothy Pelter. Pelter, in the later years of her life, had devoted her time to collecting material about traditional architecture. Lim had the opportunity to correspond with her and even helped her in her research. Upon her death, he inherited the material she had collected.
A key objective of the Southeast Asia Cultural Research Programme was highlighted in its 1983 pamphlet, which in many ways summarises the need to learn from traditional architecture: "To decide what they want to retain or discard, Southeast Asians need to link the past to the future in an enlightened manner so that they can go forward into the 21st century with a sense of their own cultural identity intact. They need to be given the incentive to evolve strategies for cultural development."
However, Lim's interest in local cultures and traditions led many to ask why he was so interested in such things when he was a contemporary architect.
"They don't realise that contemporary efforts are a continuum of traditions. So, a modern building is meant to be a heritage, like Komtar," Lim explains.
Moreover, just because something is new, it does not necessarily mean it is bad, and something old does not necessarily mean it is good, as some quarters who are into heritage might say.
However, to cater for nation-building, one needs to "learn from the world [but] not copy", he says.
Lim believes that architects and developers should work together to come up with products that are beneficial to society and at the same time, respect the local cultures. He shares a quote he gave recently when asked about his thoughts on architecture and design for future communities: "Aim for a new environment that is free from gimmickry, ostentation and wastage, conscientiously designed and planned for integrated living, working and culture, catering for all social sectors. Re-examine the consequences of overbuilding by rapacious developers purveying alien lifestyles for high-end investors."
However, he is quick to add that not all developers are rapacious, but he hopes to provoke deep thought and reflection about a person developing products who might end up with something that caters for only one sector.
For instance, Lim recalls, when he was awarded the Gold Medal in Singapore, he could see that the endogenous architecture was being taken over by imported or branded names.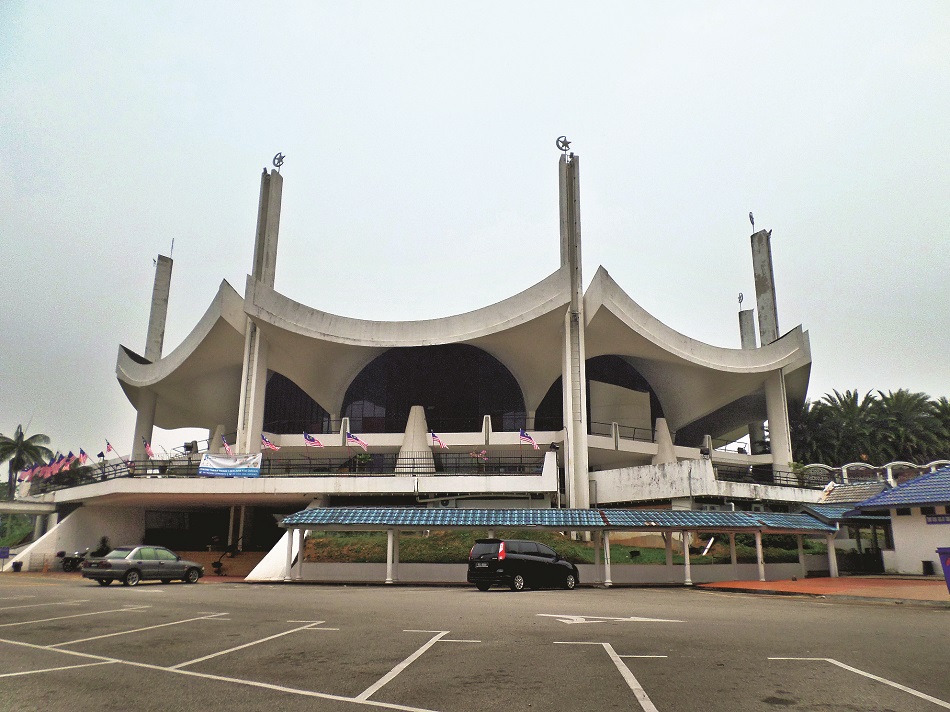 "This so-called internationalism shows the lack of appreciation for local talent," he says. "When developers or owners say 'I must have the latest big names in the West', they are importing something alien."
When it comes to design, Lim believes architects must have total understanding of the product they are designing. "If I am designing a building, I must know the structure, the lighting, the infrastructure, how it is used, the furniture and the art inside it. But if you only do the working drawings and not the design, then you are not the author of the product."
He believes that to develop a national culture, one needs to be able to see the big picture. One has to take into consideration not just the monetary gains but also the future gains that one's generation is to appreciate and be proud of.
"Truth and knowledge are the key to culture," says Lim. "If you are not rich in knowledge, then you should realise that you are poor."
Nation-building has been at the forefront of Lim's life and his career has seen him not only design structures that have stood the test of time and continue to hold relevance to society but also contribute greatly to the discourse of heritage and modernity. While there may never be a conclusive resolution, one can rest assured that Lim's works will continue to be topics of discussion for the betterment of Malaysia.
Like this story? Read more stories like this in TheEdgeProperty.com pullout that comes out every Friday. Get your digital copies here.
This article first appeared in City & Country, a pullout of The Edge Malaysia Weekly, on Aug 29, 2016. Subscribe here for your personal copy.
Like our content? Check out
Narratives
– where we curate stories based on topics to keep you well and broadly informed about Malaysian real estate.
Looking for property? Check out
Location Scan
, where we summarize all available options and facts you need in a few clicks. We have updated the tool to include MRT3 stations too.
Curious how much you can borrow? Use
LoanCheck
to get your maximum loan eligibility from various banks, or
LoanReport
to get a FREE CTOS/CCRIS credit report.