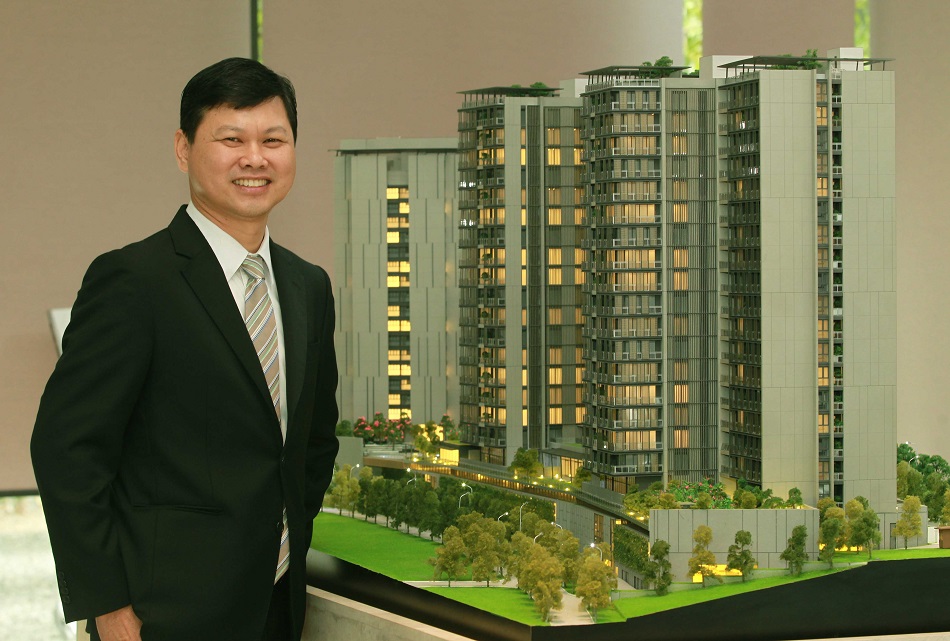 KUALA LUMPUR (Oct 11): Selangor Properties Bhd (SPB) is targeting a 50% take-up for its Aira Residence condominium project on Jalan Batai, Damansara Heights by this year end, said SPB CEO Chong Kong San at the Aira Residence grand launch today.
"So far, 60% of the units have been booked whereby the buyers have chosen their units and half of those who booked have already signed the letter of offer," said Chong.
SPB has launched 105 units of the luxury project in Tower A with unit built-ups ranging from 2,679 sq ft to 7,730 sq ft.
Prices for the units start from RM1,700 sq ft while the total gross development value of the entire project is estimated to be about RM870 million.
The project will take about four years to complete instead of the usual three.
"We want to create a good quality project. We are looking for the best project materials for Aira Residence. I understand that time is money, so if you are concerned about money, we can finish the project quickly. But, we at SPB are concerned about the quality of the project," said Chong.
The project is targeted at well-to-do locals
Aira Residence is designed by Piet Boon from Studio Piet Boon in Amsterdam, Alen Nicholovoski from Aedas Architects' Singapore office and Franklin Po from Tierra Design also from Singapore.
Owners will be able to personalise their units through a range of styling options including the selection of three colours for the wall, floor and cabinet finishes. They can also commission Studio Piet Boon to transform their unit interiors.
The project also aims to achieve a Silver Rating from the Malaysian Green Building Index. Some of its green lifestyle features include rain harvesting, electric car charging facilities and low-e-glass.
As to when Tower B will be launched, Chong said they have yet to decide on the timeline.
"I would say that we will be selling Tower B units at a very much higher price although they will carry the same kind of concepts as Tower A," said Chong.
The group is also looking at launching another project at its Wisma Damansara site in future.
"We are still working on the amendment to the development order and the building plan approval normally takes a while," said Chong.
"At Damansara Heights, we have about 30 acres of high value land left to build good quality developments," said Chong.
Not sure how much you will have to pay a month for your home? Check out our mortgage calculator here.