The advancement of technology has given rise to more flexible working arrangements and workplace innovations such as remote working, co-working spaces and teleconferencing.
In its "Fourth Industrial Revolution: The Impact on Real Estate in Southeast Asia" research report published in June 2016, international real estate services firm JLL expects flexible working, outsourcing and co-working spaces to accelerate in Southeast Asia in the next five years.
"In developed cities, co-working and serviced office spaces currently take up 1% to 5% of total office stock but could grow between 20% and 30% by 2030," the report noted.
In Knight Frank's 2017 Global Cities report, the firm noted that co-working spaces continue to be an attractive option for tech start-ups — offering flexibility, support and infrastructure for nascent companies.
"The cost savings offered by such a work environment can also be very compelling, with co-working spaces in Asia Pacific offering some of the most significant cost differentials when compared to traditional work space," said Knight Frank Asia Pacific head of research Nicholas Holt.
Kuala Lumpur is one of the key cities to watch in this sector. While demand from oil and gas companies could weaken, financial services, technology and business services are likely to "pick up the slack", said JLL, while Knight Frank thinks that the possibility of working shoulder-to-shoulder with other like-minded start-ups has proven to be a significant draw that appeals to these types of industries.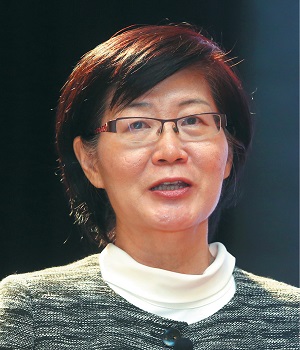 JLL also expects the office location decentralisation trend to continue over the next five years powered by the improved connectivity and better infrastructure within the Klang Valley.
Looking beyond the pricing factor, TheEdgeProperty.com spoke to JLL Malaysia and Knight Frank Malaysia to find out other factors that prompt business owners to adopt a co-working environment.
Knight Frank Malaysia executive director of corporate services Teh Young Khean said flexibility in tenancy terms is one of the major factors.
"Also, business owners appreciate the feasibility co-working spaces can provide in terms of room for potential growth, without getting locked into a space that may be too large or too small before the lease expires," he said.
JLL Malaysia managing director Y Y Lau concurred, saying that start-ups undergoing uncertainties and businesses undertaking short-term projects will benefit from utilising co-working spaces.
"Foreign or domestic companies which are not based in Kuala Lumpur but want to quickly set up a temporary office may consider co-working spaces as one can move in almost immediately with just a laptop since all the furniture and utilities are already in place," she said.
Teh added that the open concept in a co-working environment allows for more collaboration among occupiers.
"A collaborative environment creates more interaction opportunities for business owners or entrepreneurs and other professionals within or out of their organisation group. It's a networking platform," he added.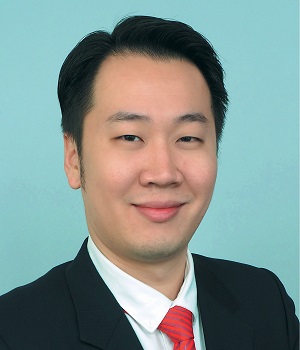 Meanwhile, Lau said that businesses may be attracted to co-working spaces because they feel that they can benefit from a communal setting with a trendy office design where they can meet business partners or potential clients.
She added that the address of a co-working space is also a pull factor, citing The Co. in Bangsar as an example.
"The Co. in Bangsar allows start-ups, entrepreneurs and freelancers to be in a business address that might not have been possible to lease on their own.
"A co-working space opens up access to the types of offices and locations that smaller companies, freelancers and entrepreneurs want," added Lau.
However, not every business is suitable in a co-working space set-up, noted the consultants.
Knight Frank's Teh pointed out occupiers who require strict privacy will need an enclosed space to keep their sensitive information, hence would not consider operating in a co-working environment, citing examples like law or accounting firms.
Meanwhile, Lau said more established companies employing a large workforce who want their company branding in their office space may not want to be in a co-working environment.
"Also, some innovative businesses may be fearful that their new ideas and talents may be poached by competitors. Co-working spaces are probably more suited for IT and marketing companies as well as freelancers, start-ups and businesses working on short-term projects.
"Businesses would need to balance the gains of networking against the distractions, and potential loss of security, intellectual property and talents when setting up business in a co-working environment," she said.
This story first appeared in TheEdgeProperty.com pullout on Oct 28, 2016, which comes with The Edge Financial Daily every Friday. Download TheEdgeProperty.com pullout here for free.