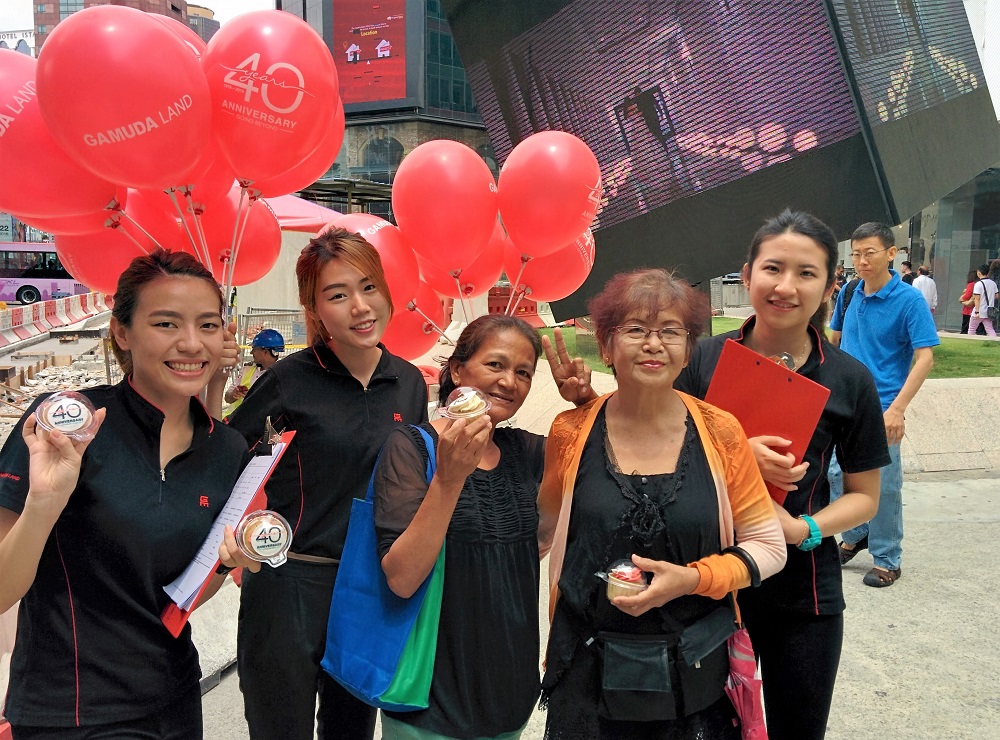 PETALING JAYA (Nov 2): Gamuda Land, the property development arm of Gamuda Bhd which turned 40 this year, has been giving away cupcakes and balloons around the Klang Valley since Oct 15 to celebrate the milestone.
According to a press statement, hundreds of cupcakes and balloons were handed out to public in Kajang, Kuala Lumpur, Kundang and Rawang.
"In the coming weekends, more anniversary goodies will be shared with the public around high traffic areas in Petaling Jaya, Subang and Shah Alam. Venue updates are available on Gamuda Land's Facebook page," announced Gamuda Land.
Its managing director Chow Chee Wah would like to thank everyone for their support not just by giving away freebies, but also launching more projects in 2017.
Gamuda Land will be launching three new projects in the Klang Valley within the next 12 months, which include Gamuda Gardens and Kundang Estates. Both comprise a 900-acre development situated at the intersection of three major highways: the Kuala Lumpur Selangor Expressway, Guthrie Corridor Expressway and North-South Highway.
Gamuda Gardens is a 810-acre mixed-use development that ingeniously combines modern lifestyle and nature in one township, while the nearby 90-acre Kundang Estates is a boutique residential enclave offering modern countryside living.
Meanwhile, also to be launched soon is twentyfive.7 located south of Kota Kemuning. It is a 257-acre lifestyle integrated development with a waterfront commercial village.