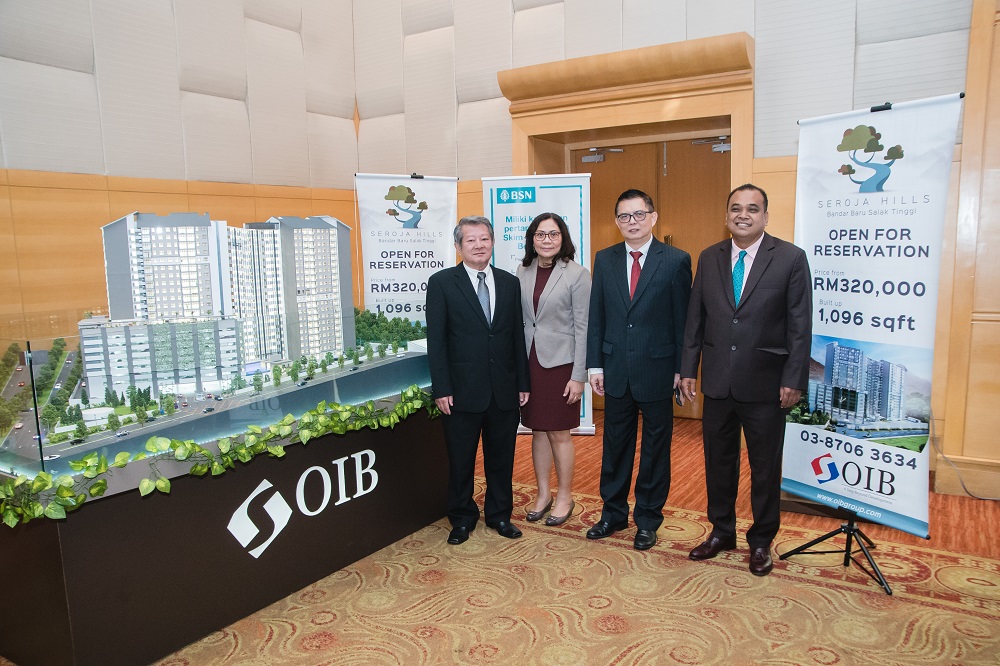 KUALA LUMPUR (Nov 15): Oriental Interest Bhd (OIB) has officially launched Seroja Hills Condominium phase 2 today.
The project is one of the developments that are eligible for Bank Simpanan Nasional (BSN)'s Youth Housing Scheme (YHS).
Located in Bandar Baru Salak Tinggi, the 19-storey Seroja Hills Condominium phase 2 houses 256 units with built-up space of 1,096 sq ft each. It is priced at RM320,000 onwards.
Facilities within the project include swimming and wading pool, futsal court, yoga hall and gymnasium, multi-purpose hall, library, children's playground and 24-hour gated-and-guarded security.
Amenities nearby are colleges and universities, major highways, transportation hubs such as Kuala Lumpur International Airport, Kuala Lumpur International Airport 2 and Express Rail Link lines, as well as upcoming commercial developments.
"We are excited to embark on this partnership with BSN as this collaboration further supports our ambition of making homes more accessible for first-time buyers. This joint effort is also in line with the government's initiatives to enhance first-time homebuyers' affordability, as tabled in the recently announced 2017 Budget," said OIB marketing chief operating officer Beh Suan Sim during the official launch ceremony today.
BSN's YHS aims to help married couples between the age 25 and 40 with a household income not exceeding RM10,000 per month to own a house, by providing loans of up to RM500,000 with a tenure of up to 35 years or the age of 65.
The scheme is extended to the first 20,000 qualified applicants where it finances the purchase of either completed, under construction or sub-sale properties.
Both conventional and Islamic home loans are eligible with financing margin of up to 100% of the purchase price. Successful applicants will also receive additional financing of up to 5% of the purchase price for the cost of Mortgage Reducing Term Assurance or Mortgage Reducing Term Takaful.
"For first-time homebuyers, some of the challenges of owning a property today include the steady increase of property prices, loan approvals that very much depend on income level, and the ability to pay the 10% down payment where buyers sometimes struggle to raise. This is where our YHS comes in to help young buyers with their first property purchase," said BSN retail banking deputy chief executive Frederick Siew.