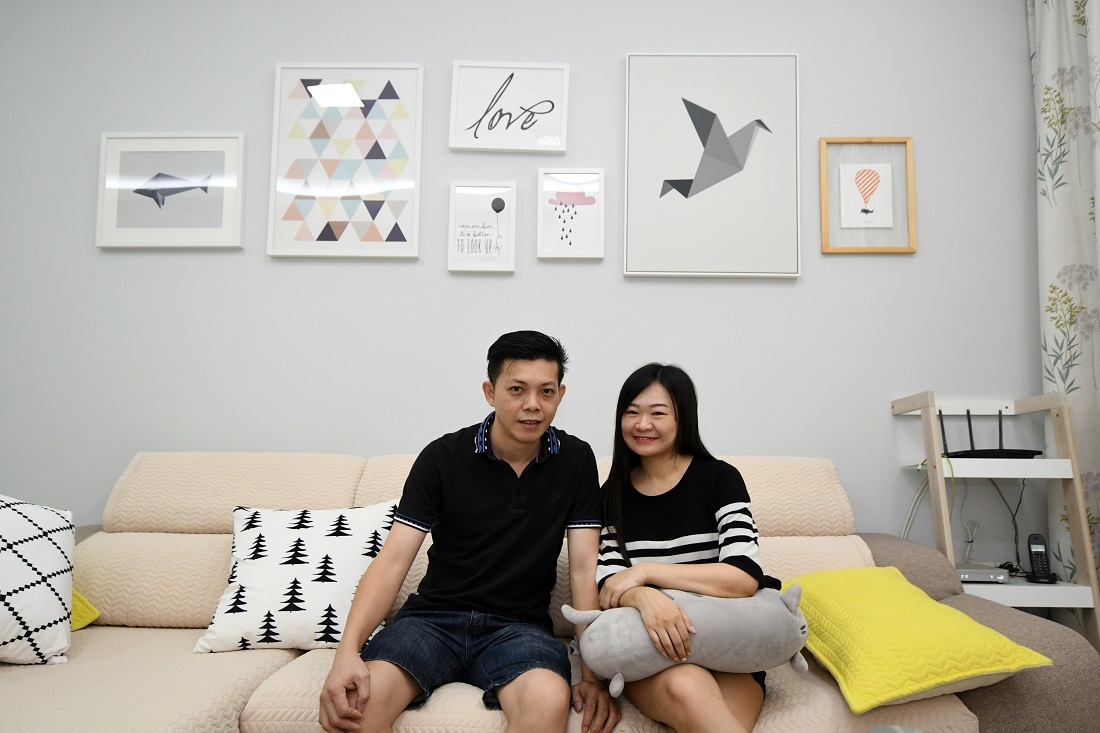 After going through the tedious home-buying process which involves a lot of calls, meetings and paperwork, you finally get the keys to your new home — hooray!
Now you have another thing to contend with — furnishing and decorating your dwelling before you move in. Where do you start?
You could hire an interior designer to do all the work but if you prefer to do it yourself, perhaps you can get some tips from Terry Leong and Jennifer Eng who decorated their 1,076 sq ft condominium unit all by themselves. Other than the sense of fulfilment you get from watching your handiwork come to life, the perks include significant cost-savings.
Housed in D'Aman Residence in Puchong, the couple's Nordic-style abode is airy and offers clean lines that give it a tranquil and laidback feel.
The use of light colour tones that feature a combination of white, gray, yellow and neon green adds cheer and a sense of space. The fittings and furnishings on the other hand are modern and functional with some pieces having multi-functional and extendable features.
"This condo is our first house. Both of us are from Pahang and we have been renting in the Klang Valley for more than 10 years before we purchased this [property] in 2013," Eng tells EdgeProp.my, adding that they moved into the 3-bedroom residence in June last year.
It took them six months of home-hunting before they came across the new condominium project. What sealed the decision were the facilities and the fittings including kitchen cabinet, water heaters and air-conditioners.
Working along their own inclinations, Leong focused on the large and essential items such as beds, sofa set, refrigerator and TV cabinet, while Eng zoomed in on the soft furnishing and fittings. Thus, Eng drew up the design concept and decor for the space while Leong took charge of renovations and sourcing for large furniture.
"We do not have a background in interior design but Eng is a graphic designer and I believe she has some aesthetic sense," quips Leong.
The couple eventually chose the Nordic style which is marked by its light colours along a minimalist style, which makes it easier to DIY, they say.
Overall, the couple spent between RM50,000 and RM60,000 on some light renovations, interior fit-out and decor for their home.
Below are some tips from the couple for those who intend to DIY on a limited budget.
1 Start early
Moving into your new home and doing the interior design yourself is no joke. You will be living amidst chaos and mess for some time. So, the best advice is to start early, especially if you are taking baby steps. In the case of Leong and Eng, the couple started to think about the design and colour theme as soon as they made the decision to purchase the unit.
To start with, you can draw up simple space and layout designs based on the plans provided by the developer, says Eng.
2 Be clear about what you want
While you would probably get a lot of suggestions and unwelcome advice during the process, Eng notes that it is important to stick to the plan and your preferences because at the end of the day, it is your home and it is going to be you who will be living there.
"Just stick to the things you like. If you do that, you will not regret your choice because they are the things you like," Eng says.
She adds that before you proceed to the next stage, you should choose a set of colours based on a theme. "I have chosen four colours for my home – gray, white, yellow and neon green. From my experience, compared with dark colours, bright colours are not as easy to mess up," she offers.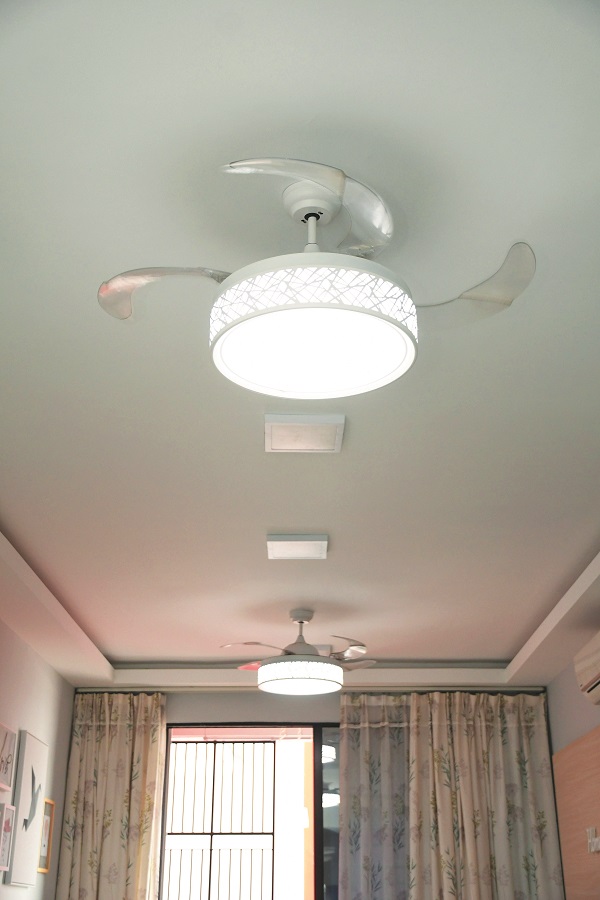 3 Learn from the experts
Fret not if you have no idea how to decide on the colours and design concept. Just learn from the experience of others who have taken the DIY route or even professionals who post their completed works on the web or other channels, says Eng.
However, she says it is best to consult an expert when in doubt. "It would be great if you have friends who happen to be experts."
"One of my friends is a contractor and he helped us with the renovations including wiring works, false ceilings and the kitchen extension at a good price. He even gave some suggestions on the wall colours," says Leong.
4 Look for multi-function and extendable furniture
Having the correct measurements is key to buying the right furniture, but even with that, there could be a change in the future layout plans to suit the occupants' taste or needs. So, in order to lower the risk of having to discard or replace the furniture, you could consider multipurpose and even extendable furniture items as these are more flexible and can be "shaped" or "sized" accordingly. For example, the dining chairs in Leong and Eng's condo can be transformed into a ladder or a small table. The couple also has an extendable coffee table.
Storage solutions and dual-function items certainly help to save space and keep your home tidy such as a bench seat with storage.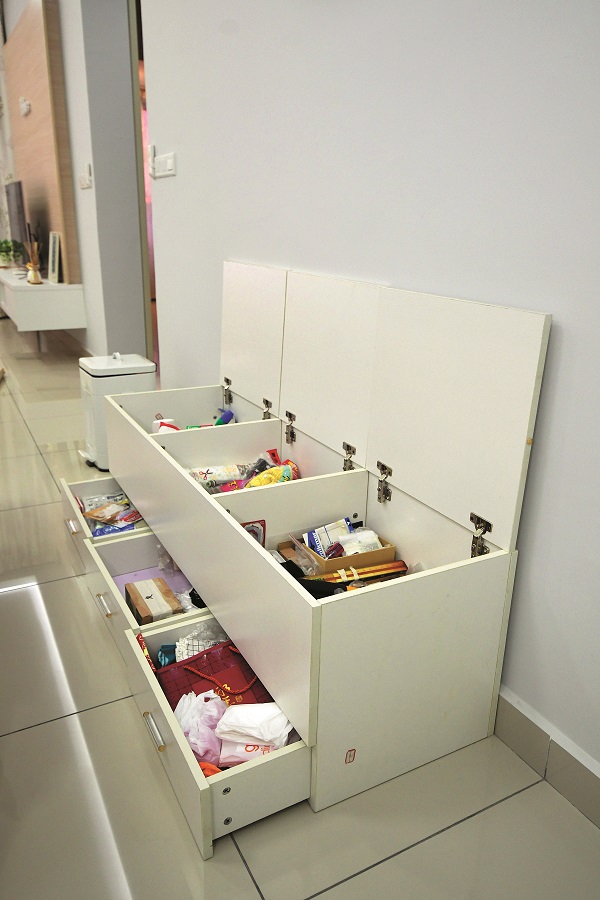 5 Be smart with your money
While you may have lofty plans for your home, you should also not forget to first work out your budget. In order to find the best value-for-money furniture and fittings, be on the lookout both online and offline.
"We spent months shopping for furniture and fittings, and comparing prices in order to stay within budget," says Leong. The couple visited about a dozen physical home fairs and expos and checked out numerous online stores a year before their condominium was completed.
"We spent a lot of time and effort to find the things we want," he recounts.
Their strategy was to purchase the big-ticket items such as the refrigerator, sofa, mattress and TV cabinet from local stores and order the smaller products online including the curtains, TV, ceiling fans and study desk to save cost.
"Although there is a risk of getting a lemon when you buy online and you may not get a refund for that, the things that we bought online have been alright so far," Leong shares.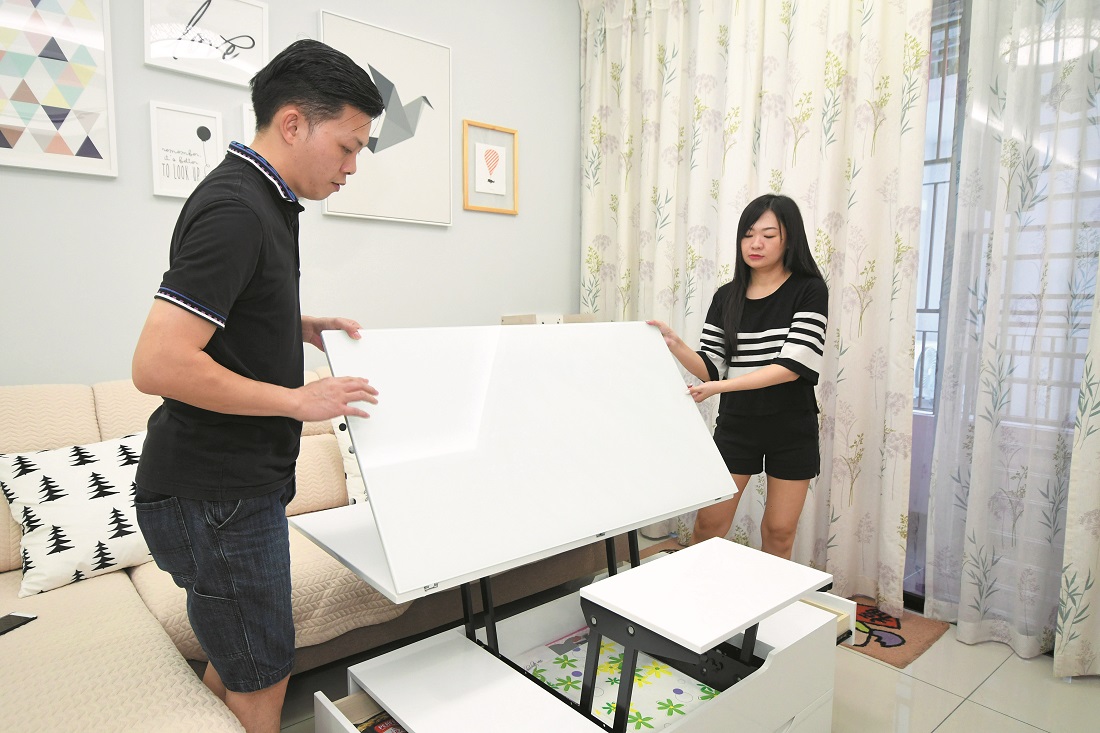 This story first appeared in the EdgeProp.my pullout on Sept 28, 2018. You can access back issues here.