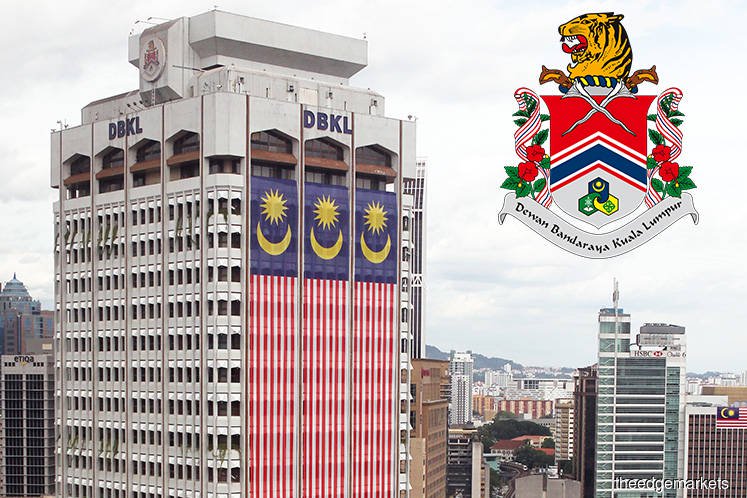 KUALA LUMPUIR (June 20): The former caretakers of the Kuala Lumpur City Hall (DBKL)'s community and multipurpose halls have been found to be takers rather than carers.
The buildings, many of which were managed by third-party caretakers, non-governmental organisations (NGOs) and management companies affiliated to the former ruling party have been found to be in sad states, reported The Star today.
The damage ranges from trash-filled grounds, stolen furniture and air-conditioning systems, to unpaid electricity bills.
One such building is the Dewan Orang Ramai Taman Bukit Cheras, which is slated to be taken over by Federal Territories Residential Representative Council (MPPWP) Sub Zone 5, Cheras.
Its chairman, Roslan Mahmud said: "To be honest, the building has not been handed to us yet, because there is a lot of repair work to be done to make it habitable again. The toilets, door, walls and ceiling need to be repaired and painted over. It is going to be a big job.''
Asked if any fittings and fixtures remained, he said: "Nothing! The building was completely empty. Everything was cleaned out, not a single chair was left behind."
Another MPPWP office-bearer who took over a hall near his house lamented: "They took the fridge, PA system, everything. It's bare now.''
In one of the worst cases, a whopping amount has been chalked up in utility arrears.
"One particular community hall in Taman Ikan Emas in Bandar Tun Razak had accumulated a staggering RM38,885.05 in arrears in the electricity bill as of Jan 23, 2019," said MPPWP sub zone 2, Bandar Tun Razak, chairman Idris Moktar.
According to Idris, the last payment made was RM300 on June 29, 2018. A check by the daily showed that to date, the amount has snowballed to almost RM40,000.
"This situation is similar in other areas in Kuala Lumpur where political parties, NGOs and management companies linked to the previous government were managing these halls,'' he said.
"I hear stories of tables, chairs, air conds, wall clocks, water dispensers and fans going missing and cases of unpaid utility bills. It makes me angry hearing about all this irresponsible behaviour,'' Idris added.
*DBKL to exercise more control of community halls
*Notice for 46 managers to hand over community halls to DBKL
*Community hall caretakers refuse to budge - suing DBKL
The appointed caretakers were given a free hand by the Barisan Nasional government to manage these halls before the GE14 on May 9, 2018.
Federal Territories Minister Khalid Abdul Samad said the halls were built by the Implementation and Coordination Unit (ICU) under the Prime Minister's Department.
DBKL is in the process of taking back the control of these halls, and so far, 167 operators have complied, leaving another 36 more to run after.
Kepong MP Lim Lip Eng, who last year highlighted the existence of these so-called "ICU Halls" scattered over the city, said most of them were controlled by political parties and sublet to businesses such as car wash, martial arts class, kindergarten and scrap metal collectors.
Lim had said the halls should rightfully be returned to DBKL because they are constructed on government land.
While Lim said the halls should be managed by resdients' associations, Khalid said DBKL would make the decision on a case-by-case basis.
Meanwhile, DBKL Corporate Planning Department director Norhaslinda Nordin said they were aware of the dilapidated conditions of the structures.
"That's why we are waiting for the remaining caretakers to surrender the halls as soon as possible, so we can evaluate and start repair work,'' she explained.
On the cost of the restoration works, she said "DBKL would not commit itself to repair the halls 100%".
"We will do the basic necessities as long as it is safe for the community to utilise but nothing more.''