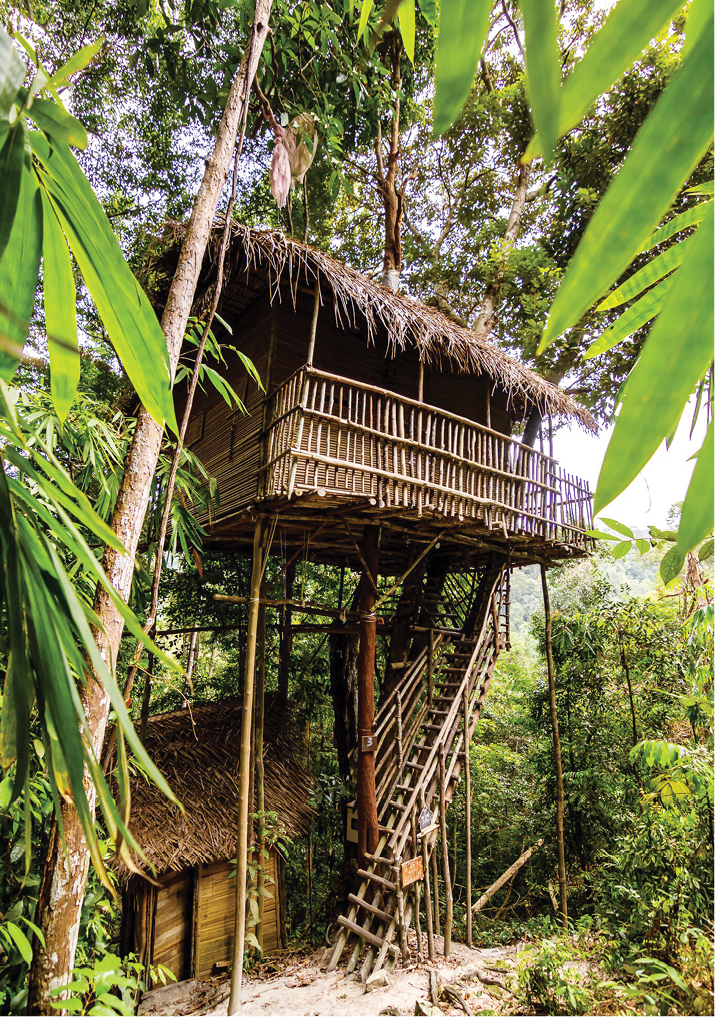 If you share Tan Yong Yeow's love for the environment and do not mind getting some dirt on you, then you would probably appreciate a stay at his Rainforest Tree House in Kulai, Johor.
Inspired by the experience he gained while working at an organic eco farm in Kahang, in Johor's Kluang district, the 37-year-old from Muar decided to create a sanctuary of treehouses where he could spread his message of love for Mother Nature.
Tan, who likes to be called Ah Yao, considers himself an environmentalist and wants people, especially the younger generation, to experience the joy of going back to basics.
"I find great inner peace whenever I am with nature. A tree house brings out our inner child. I feel that everyone should experience life in the jungle," says Ah Yao.
"By creating and spreading environmental awareness, I hope we can stop or deter illegal logging activities. I believe the world has enough resources to provide what humans need, but simply not enough for human greed," he adds.
Rainforest Tree House was set up in 2014. Spread over 1.2ha and situated at Jalan Air Terjun in Kampung Sri Gunung Pulai, Ah Yao hired a team of builders who used hammers, nails, saws and knives to construct 14 treehouses.
"About five to 10 carpenters would work on the project at any one time. It was hard work but fun as we felt we were doing something meaningful," he says.
Ah Yao also enjoys sharing vegetable and fruit growing tips with guests, as he is a strong advocate for eating fresh organic produce.
"Our guests comprise of locals as well as visitors from across the Causeway. Guests can cook their meals over an open fire. The food really tastes different when it is cooked this way.
"They can read a book, meditate, go jungle-trekking — the Rainforest is where you come to rejuvenate the weary soul. Simplicity brings clarity of thought," offers Ah Yao.
The interiors of each treehouse have only the bare minimum such as mattresses, mosquito nets and electricity sockets.
The rainforest retreat offers city dwellers a chance to get away from the noise and pollution, hustle and bustle of urban life. It is ideal for those craving a sojourn that is unapologetically basic and has activities that can be enjoyed by both the young and the old.
Rainforest Tree House
25, Jalan Air Terjun,
Kampung Sri Gunung Pulai,
81000 Kulai, Johor
T: +6012 930 9914
E: [email protected]
FB: @rainforest.treehouse.johor
This report is part of the "Balik Kampung" segment in Live! 2020.
This story first appeared in Live! 2020 magazine. Download your copy of the magazine here.