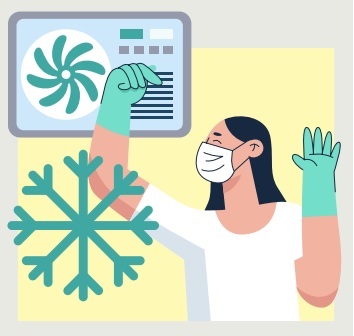 As Malaysia is now into the Conditional Movement Control Order (CMO) periodwhere the majority of the working population is allowed to return to their workplace, Architect Centre Sdn Bhd accredited architect and trainer Anthony Lee Tee is worried about the "invisible health threats" to office workers and occupants as no commercial buildings are designed to be shut down for months at a time.
Missed the live session? Click here to view the video.
Citing the central air-conditioning systems in many office buildings that were not in operation during the almost two-month long Movement Control Order (MCO) period prior to the CMCO, Lee noted that such central air-con systems could end up being ideal places for pathogens to thrive.
Read also
Property management in the age of Covid-19
"The main concern is bacteria such as those that cause Legionnaires' disease and other pathogens inside the building as there is no fresh air in the building.
Thus, architects and contractors are often commissioned to flush air-con and piping systems. This process takes time and is akin to recommissioning a building [to be fit for occupancy].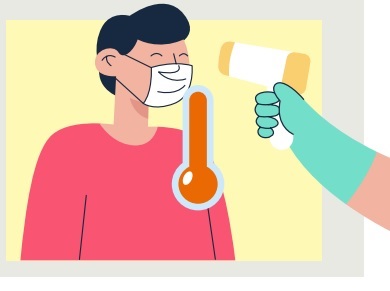 "This is why managing indoor air quality, water quality and other issues in a building that is shut down for a considerable time needs to be taken into consideration before a building opens for use," Lee noted during EdgeProp Malaysia Facebook Live Fireside Chat on 'Property management now and post pandemic: Woes | Legality |Reality on May 21.
Also featured in the discussion were Henry Butcher Malaysia (Mont'Kiara) Sdn Bhd executive director Low Hon Keong and Chur Associates founder and managing partner Chris Tan. The online event was moderated by EdgeProp Malaysia managing director and editor-in-chief Au Foong Yee and supported by Matrix Concepts Holdings Bhd and Panasonic Malaysia.
For those who have control overtheir respective air-conditioning systems, Lee's advice is to first let the system run for a few days withall windows open.
"Do not have staff coming in towork immediately. The air could also be filled with formaldehyde and other volatile organic compounds (VOCs) that are harmful to health.
Get professionals to have a look [at the systems]," he added.
Design of future buildings
In preparing for similar lockdowns in future, Lee said architects and property developers may have to design common facilities and the infrastructures of their future projects based on efficiencies.
"For instance, certain equipment or systems can power up during full occupancy while maybe only a small section can run after hourswith less load."
Lee added that the Architect Centre has set up a committee to research efficient ways to improve indoor air quality in the event of lockdowns, such as how to have fresh air running in a building.
He noted that there are already existing technologies for this but going forward, such considerations may become part of the criteria in the design of future buildings. "For existing buildings, it will be tough but for newer buildings we may have to take this into consideration," he added.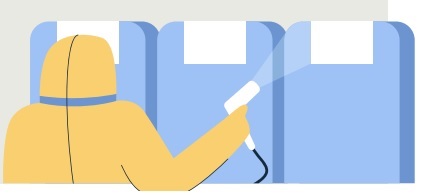 Lee believes buildings will also need to be designed with hygiene and disease prevention measures in mind. Due to the Covid-19, social distancing, temperature taking and registration have become the new norm in everyday life. These measures have caused long queues to form just to get into an office building or into a lift.
"I have seen people coming into offices having to queue up at the corridors as about three people are allowed in the lifts at a time.
Hence, corridors become congested. People coming down from the lifts are moving straight into a crowd.
In this context, it is about physicalspace. These are some of the new challenges we have to face," he said.
Stay safe. Keep updated on the latest news at www.EdgeProp.my
This story first appeared in the EdgeProp.my e-Pub on May 29, 2020. You can access back issues here.