The key is to bring nature into every strata of the development, starting from the ground all the way to the roof. It's like living in a sky-bungalow embraced by nature."

It would be remiss to talk about smart, sustainable and wellness (SSW) developments without mentioning Desa ParkCity (DPC) Kuala Lumpur, because the township is an exemplary model of SSW.
What makes the achievement more remarkable is that the original terrain was a limestone quarry with not a sprig of vegetative growth in sight. Under the hands of Perdana ParkCity Sdn Bhd (ParkCity), the property arm of the Samling Group, the empty and barren land has been transformed into a vibrant and verdant enclave of environmental integrity.
"When the company first set its eyes on this 473-acre land in 1999, the concept of a township based on sustainable living came to mind," says Datuk Joseph Lau, Group CEO of ParkCity.
Through stringent resolution over the years, ParkCity has created such a successful master-planned community that it has drawn study groups ranging from the real estate fraternity to Kuala Lumpur City Hall and even foreign delegates.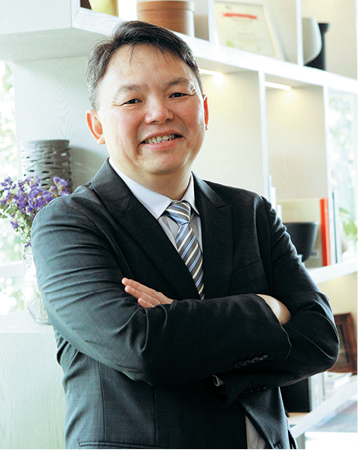 The most walkable community township
In DPC, sustainable living is more than just trees or rain harvesting systems. Rather, it is curating a people-centric township based on Family, Neighbourhood, Community, Connectivity and Convenience.
(Read: A 'community of short distances')
With the amenities at the axis of the development, residents from all its housing projects enjoy living within walking distance of a central park with a large lake, mature woods, canopied walkways, cycle paths, private sanctuaries, hillslopes and open green fields. By foot too, they can reach a neighbourhood mall and a commercial centre offering myriad F&B, services and products.
The self-sustaining township, which serves nearby locales as well, has local and international schools, a medical centre and a full-fledged recreation club, with an upcoming ParkCity Town Centre to further boost its liveliness.
The pedestrian paths to these places are 9ft wide and shielded from motor traffic by thick hedges. For greater security, entry points to the township is limited to only two. The "walkability, connectivity and sustainability" of these provisions reduce carbon footprint significantly.
"Today DPC is deemed to be one of the country's most liveable townships, where it is the first 'community of short distances' and the 'most walkable' community township in KL," Lau highlights.
The outstanding development has not escaped the industry's notice, earning it strings of accolades including the EdgeProp Malaysia's Responsible Developer: Building Sustainable Development Award 2019 and the prestigious FIABCI Prix D'Excellence award 2019 in the Master Plan Category.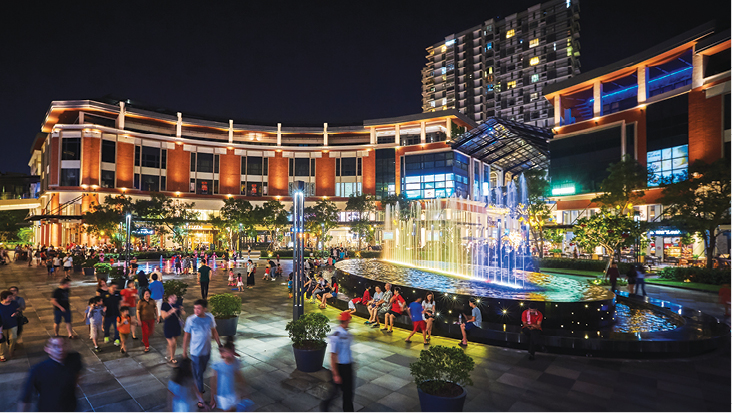 Unfaltering demand
As tangible proof of its desirability, property values in DPC have continued ascending steadily despite the current market slump.
Based on Savills (Malaysia) Sdn Bhd data from 2013 to 2018, DPC has recorded a compound annual growth rate of 1.6%, 3.1% and 5% for properties less than 1,000 sq ft, 2,000 to 2,999 sq ft, and 1,000 to 1,999 sq ft respectively.
(Read: Desa ParkCity – Solid track record)
Meanwhile, in the secondary market, prices have climbed from RM727 psf in 2013 to RM883 psf in 2018, based on the average transacted figures of all the unit sizes available in the township.
"The price growth in DPC is the highest among other areas of coverage, signifying its ability to command a premium with its unique concept," Lau notes.
While the general market currently worries about unsold units and withholds new launches, ParkCity's latest offering in DPC, Park Regent, saw an 80% take-up within one month of its launch at end-July this year.
A new level of prestige
The RM1.1 billion GDV project spanning 5.6 acres on freehold land is a joint venture between ParkCity and Singapore's CapitaLand.
Being the most prestigious roll-out in DPC to date, Park Regent is not just stamped with all of DPC's trademarks, but also boasts a list of fresh innovations that bring a new level of distinction to the aspired address.
Occupying a coveted site just next to the central lake, residents can easily access the main park and be immersed in nature.
(Read: A place one would love to call home)
"The key is to bring nature into every strata of the development, starting from the ground all the way to the roof. It's like living in a sky-bungalow embraced by nature," explains Lau.
With a world-class team comprising Christopher Lee of Serie Architects London working in collaboration with Multiply Architects Singapore, celebrity interior designer Peter Tay and landscape architect COEN Design International, Park Park Regent is set to be an awe-inspiring structure.
The two towers open up like welcoming arms to the lake, forming a seamless link to the wider landscape. The car park podium is completely concealed on a gentle slope, where one side features cascading waters merged with the lake and the other side displays a landscaped terrace that doubles up as a grand drop-off entrance.
Built-ups start from 872 sq ft for a one bedroom unit, right up to 4,887 sq ft for a four-bedroom unit that comes with up to six car parks. Every unit has a powder room for guests and a beautifully-appointed kitchen. The three- and four-bedroom units also come with the exclusivity of private lift lobbies. A 3m-wide balcony with a sunken planter buffers these units from direct sunlight while maintaining a magnificent vista of the calming waters, rolling hills, sunset and the city skyline.
The slender form of the 55-storey edifice is not just beautiful, but functional, whereby it acts as an environmental response to maximise daylight and ventilation.
Click here for more information.
Join the Desa Park City Community
Register Your Interest in Park Regent Now
Perfecting Communities by ParkCity
The self-sustaining townships of both landed and vertical homes are supported by bustling retail, education, medical and leisure activities. ParkCity is all about creating spaces that bring together the most important parts of life – Family, Neighbourhood, Community, Connectivity and Convenience.
Find out more about ParkCity
In this Series
Learn how banks are transforming

Video: Innovation at work

Video: The new digital bank

Video: The new digital bank

Video: The new digital bank
Video: Innovation at work