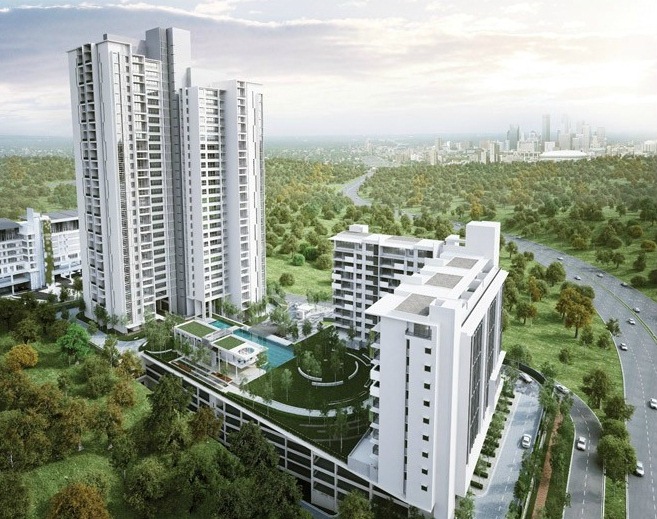 This week's spotlight falls on non-landed residential property in the northern region of Petaling Jaya (PJ). Specifically, the areas covered are PJU 9 (Bandar Sri Damansara) and PJU 10 (Damansara Damai), which are collectively called Damansara North for the purposes of this study.

Based on theedgeproperty.com's analysis of transactions, the average price of strata residences in Damansara North grew gradually in 2013 and 2014. The average price spiked to RM298 per square foot (psf) in 1Q2015, a sharp 39.1% y-o-y appreciation.

At the same time transaction activity has been receding, with the total transaction volume for the 12 months to 1Q2015 declining 21.6% from 938 to 735 units. Closer inspection of the data reveals that while strata sales dropped, the lull in transaction activity was more pronounced in the lower-end segment, hence the jump in the average price.

Sitting at the border between Selangor and Kuala Lumpur, Bandar Sri Damansara and Damansara Damai are mature townships with affluent neighbouring developments. The newer projects here are increasingly upmarket. Between the two, the former is far more upmarket, as it is closer to the heart of Damansara, and is mostly freehold. Damandara Damai, on the other hand, is largely leasehold and located closer to Sungai Buloh.

Among the area's highly anticipated projects are Damansara Avenue in Bandar Sri Damansara and Sphere Damansara in Damansara Damai. Another catalyst is the future MRT Sungai Buloh-Serdang-Putrajaya Line. Due in 2022, there are three stations planned for Damansara Damai, Sri Damansara West and Sri Damansara East.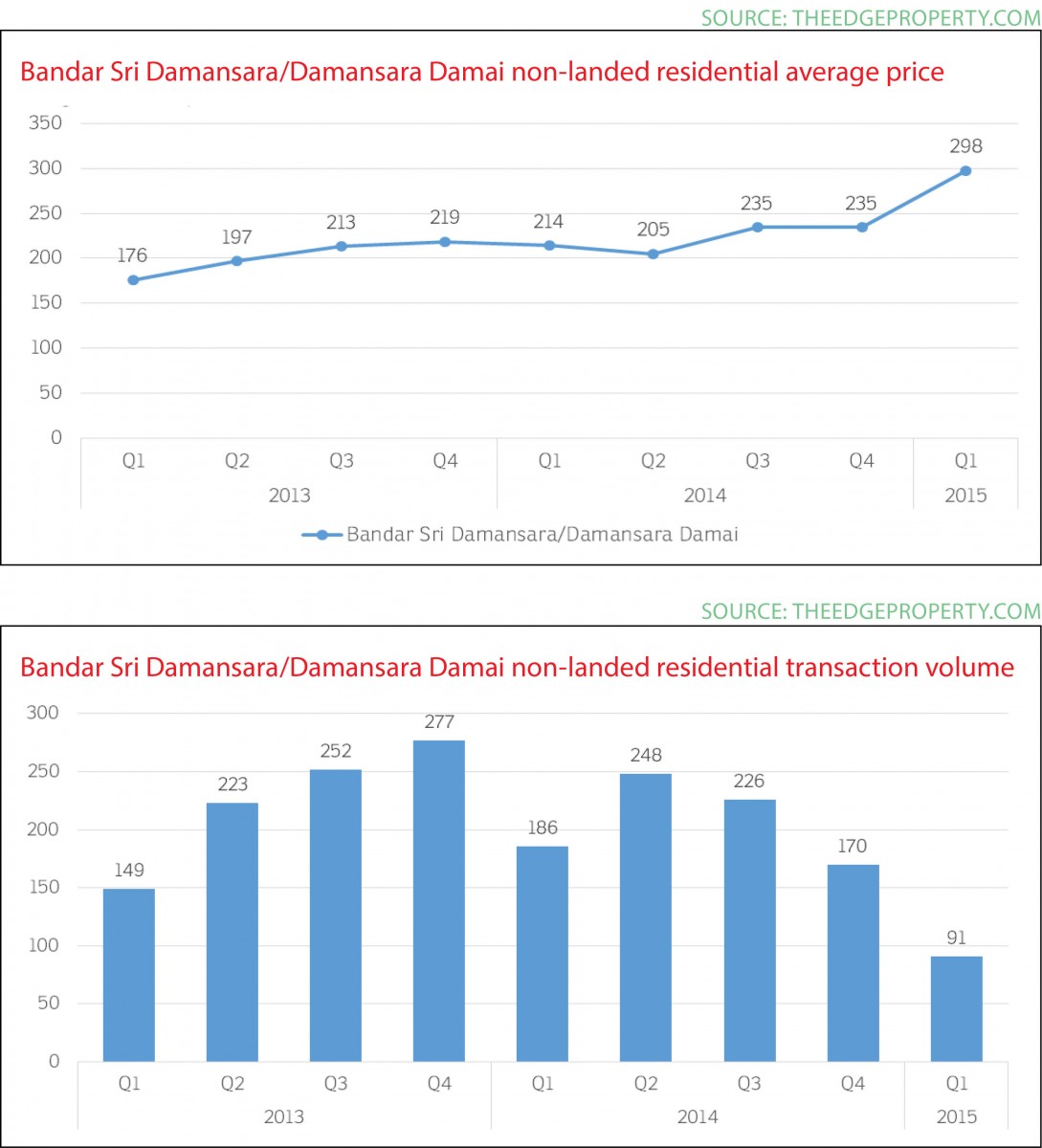 Tap here to check out price trends of Bandar Sri Damansara and its neighbouring projects.

The Analytics are based on the data available at the date of publication and may be subject to revision as more data becomes available.