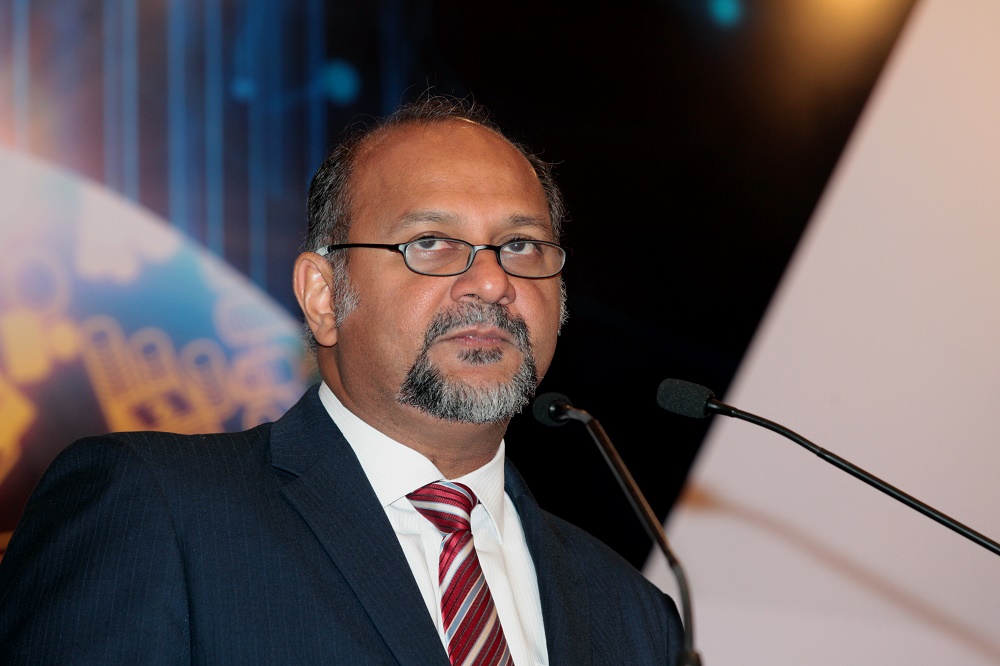 KUALA LUMPUR (Sept 20): Tenaga Nasional Bhd (TNB) has expressed its interest in the wholesale broadband sector, which could be the earnings driver for the national utility company, given the government's imminent plans to liberalise the power sector.
Communications and Multimedia Minister Gobind Singh Deo said TNB's pioneer broadband project in Jasin, Melaka, which was completed in January with the provision of high-speed broadband (HSBB) access to 1,100 homes, has produced results.
"The project has shown positive results and it demonstrates that, if TNB is interested in pursuing this venture, I think that they would be able to play a very important role, given that they already have existing infrastructure stretching across Peninsular Malaysia.
"I was also informed that they have commenced new initiatives. In Melaka, they are now targeting to provide broadband services to 11,000 homes and are also targeting other states — Kedah, Perak and Johor — if I'm not mistaken," he said at a press conference yesterday, following the launch of the National Fiberisation and Connectivity Plan (NFCP).
"I hope that TNB will look at the potential of providing broadband services in other states as well," added Gobind.
Gobind said TNB's initiatives are in line with the NFCP's goals of improving connectivity nationwide but did not specify whether the company was included in the five-year plan.
The potentially bigger involvement of TNB in providing broadband services comes amid talk of liberalisation in the power industry, which was outlined by Energy, Science, Technology, Environment and Climate Change Minister Yeo Bee Yin during a briefing on Monday.
The details have yet to be ironed out, but the key reform initiatives include allowing generators to source their own fuel to optimise costs, moving from the power purchase agreement regime to a capacity and energy market, establishing a third-party access framework and network charges for grid to allow third-party usage of the infrastructure and the facilitation of green energy producers and consumers.
These reforms will have implications on TNB's operations, as independent power producers will be able to source coal and gas from third parties instead of TNB to optimise costs, while the retail segment will also be allowed to supply electricity to end-users in the future.
Yeo pointed to the competitive retail market in Singapore, with different packages on offer such as fixed tariff and charges that are lower than the regulated tariff set by the country's power sector regulator.
However, Yeo stressed that the reforms will not be an overnight switch that "will pull the rug from under TNB's feet".
The national utility company will lose its dominant position, although Yeo said that it may not be that easy to compete with the incumbent player.
In an interview with The Edge Malaysia weekly in June, TNB chief executive officer Amir Hamzah Azizan acknowledged the shifting landscape and talked about the corporatisation of TNB, which he said is part and parcel of evolving the company.
However, he did not mention any plans on ventures related to broadband at the time.
He talked of plans to divide the different parts of TNB's operations across the value chain into individual subsidiaries, with the possibility of seeking listings for them, providing financial transparency to dispel criticisms that it secures power plant projects by tendering at more competitive rates while subsidising the lower margin with its transmission and distribution arms.
In terms of the opening up of supply to the retail segment, TNB is looking at allowing third parties to ride on its infrastructure and provide differentiated products, as seen in many countries including the UK, the US, Australia and Singapore.
TNB's share price rose two sen or 0.15% to RM13.62 yesterday, giving the company a market capitalisation of RM77.46 billion.