AS more high-rises and smaller terraced houses begin to spring up in the Klang Valley, urbanites are finding it more difficult to have a "green space" in their homes.
Yet, for those who yearn for fresh produce, aquaponics may be the answer and they do not have to sacrifice their limited and modern living spaces.
"It takes me mere minutes to harvest some of the plants and fish, and then cook for my family. It really is that simple and gratifying," says aquaponics enthusiast Mohd Affnan Sharifuddin Ramli, as he picks fresh chives from one of the aged aquaponics containers in his backyard.
Affnan believes aquaponics is the answer to solving the "lack of green" problem of city dwellers. "The system does not take up a lot of space. With a small footprint, you achieve simple farming and provide fresh produce for your family."
A combination of aquaculture (fish cultivation) and hydroponics (water-based planting), aquaponics may just be the clever solution to residential farming and sustainability. "Aquaponics is defined as a synergy between aquaculture and hydroponics, which means the planting aspect is soil-less and water-based," explains Affnan, who has been practising aquaponics in his home for the past eight years.
"Both components of aquaculture and hydroponics are integrated into one system. The fish waste, also known as ammonia, fertilises and provides nutrients to the plants, which in turn filter the water for the fish. Through this ecological system, we are able to cultivate not just plants, fruit and vegetables but also fish," he says.
Some of the conventional choices of vegetables and fruit produced using this system include tomatoes, ladies' fingers, Vietnamese coriander, brinjal and yam.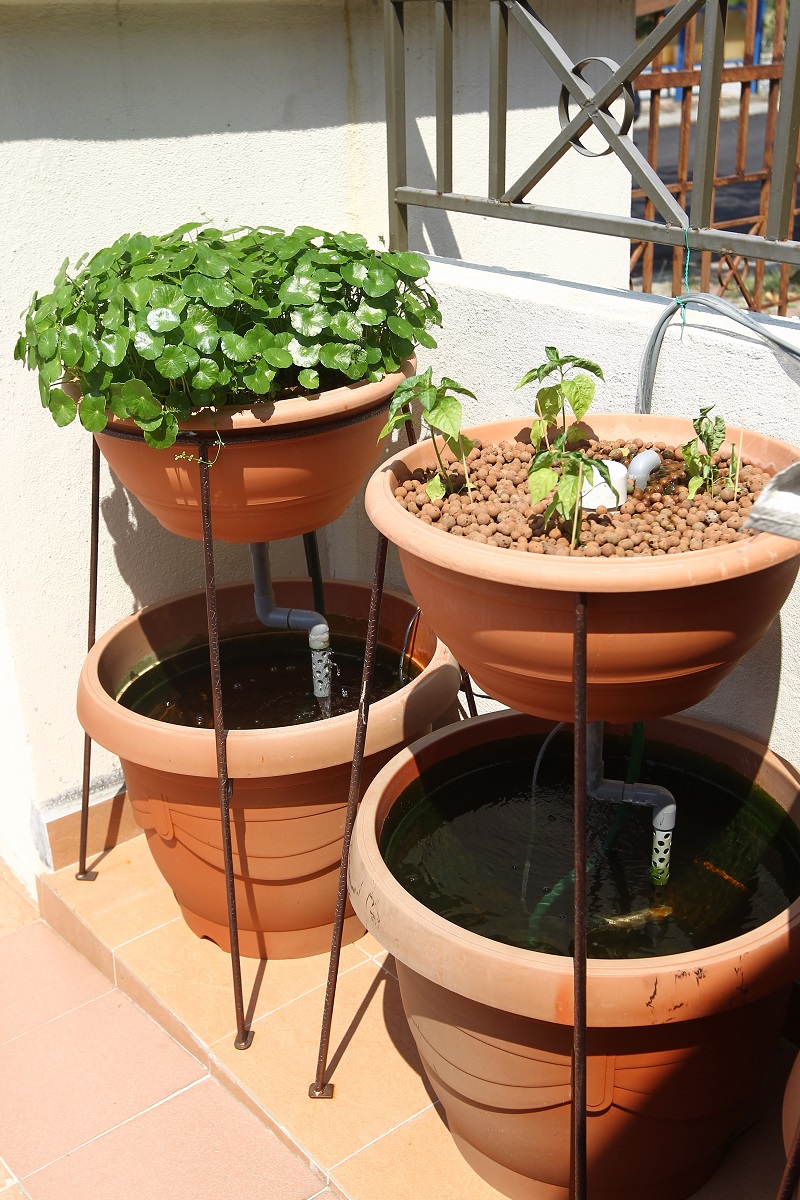 "As for fish, you can rear many kinds of fish, from ornamental to freshwater, depending on your preference. Edible fish such as tilapia, catfish and jelawat (sultan fish) are suited for the system," says Affnan, who also advises aquaponics practitioners through his blog, www.affnanaquaponics.com.
Apart from being the solution to compact farming, the sophisticated system is surprisingly easy to maintain.
"Contrary to popular belief, aquaponics is ideal for individuals with busy lifestyles as it requires minimal maintenance," says Affnan, who works as an engineering training executive for Malaysia Airlines. "The water is always clean as the fish waste is converted into natural fertiliser through filtration, so one does not have to clean the water. For those who love to travel, the vegetables and fruit do not require watering. Still, the fish need to be fed, but one can purchase a cheap auto-feeder for them. Unless there is a power failure, you're all set."
The benefits of aquaponics are numerous. "Unlike other farming or rearing methods, aquaponics is clean and odourless as the water stays clean from natural bio-filtration. In addition, aquaponics does not require any fertilisers, as the nutrients are readily provided by the fish. Hence, the system develops non-toxic fresh produce," says Affnan.
"Other benefits are the fact that it does not attract mosquitoes [thanks to the running water and fish]. Also, the system does not use much electricity [about 120 watts a day] as the automatic pumps used switch off at night."
Nonetheless, he warns that the pumps have to be well integrated and maintained in order for the overall system to work.
"The pumps would decay if they are below the operating range. Therefore, the water level for the system has to be between 200 litres and 500 litres for the pumps to function properly," Affnan explains.
To install an aquaponics system, one requires a few simple tools and appliances, such as a 450-litre, fibreglass or plastic container, a media container and water pumps.
"There are many techniques to start an aquaponics system. However, I highly recommend the 'flood and drain' system. For this system, you would have to get a large container for the fish and another container for the 'media' (filtration). You can also build the system with recycled products," Affnan advises. The typical start-up budget for residential aquaponics would be a minimal RM600 to RM700, he estimates.
"For the filtration, I would use little clay balls called 'leca' (Hydroton) that are imported from the Netherlands. However, there are plenty of cheaper alternatives available in supply stores in the Klang Valley," explains Affnan.
In total, aquaponics produce takes about six months to mature. "It would be advisable to kick off the system with plants and fish species that are easy to maintain for the first two months. At full maturity of six months, that is when you'll start to see rich fruit and vegetables, and reap the benefits," he points out.
Affnan says he will continue to practise aquaponics and pursue solo projects to improve the system. "I would like to create a solar-powered, off-grid panel for the aquaponics system, whereby each container would use only 5 to 10 watts a day. With a panel like that, the system would become more mobile and independent."
In 2010, he created the "Affnan" syphon, a mechanical device that has been accredited by many global aquaponics experts including Australia-based Backyard Aquaponics forum. The device was named after him by the aquaponics community worldwide. "There was no monetary gain but I earned their respect through my research," he says.
Aquaponics is increasingly gaining more interest in the country. "The concept of aquaponics is quite well known in Australia and the US. It is not a widespread concept in Malaysia yet, but it is growing as more people begin to realise how simple and beneficial the system is. We now have Facebook groups, blogs and local aquaponics websites such as aquaponicsmalaysia.com to expose our nation to the concept.
"I hope one day, the Malaysian education system would include aquaponics as part of its teaching programme and literature, for the younger generation to learn more about its benefits, sustainability and practice," concludes Affnan.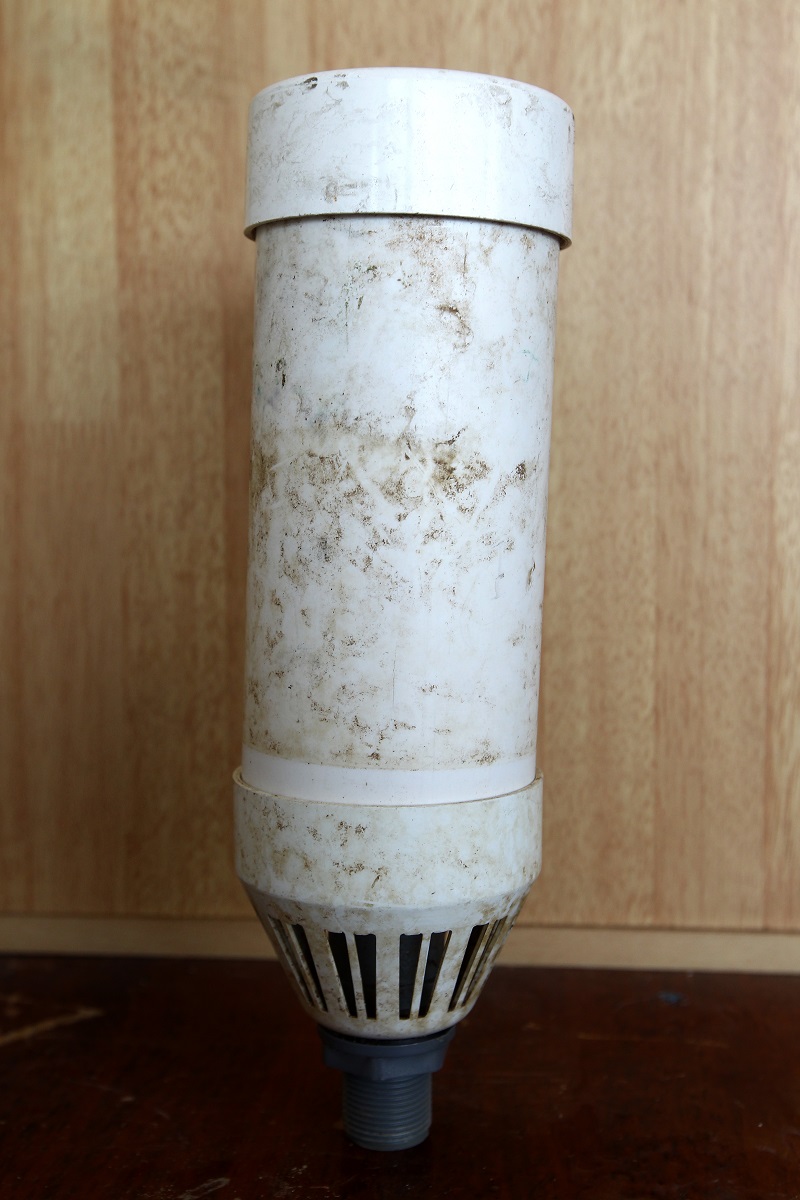 This article first appeared in the "Sustainable living" focus of property, a section of the digitaledge WEEKLY, on Aug 31, 2015. Subscribe here.