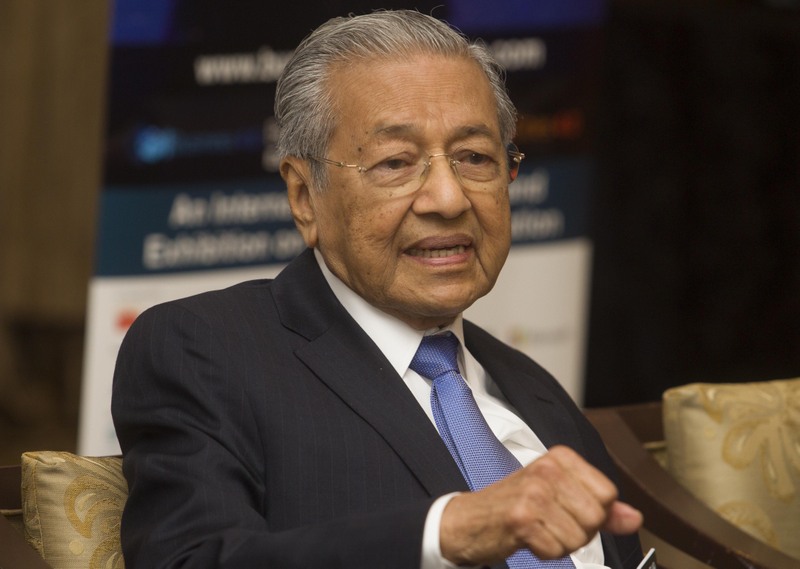 KUALA LUMPUR (Oct 10): Malaysians might have breathed a sigh a relief too soon after the goods and services tax was removed a few months ago as the government will be introducing more taxes to pare down the whopping national debts.
Asset sale will also be another revenue source for the government, beside taxes, according to Tun Dr Mahathir Mohamad.
"I don't think (new taxes are) something that is welcomed by the people. But we may have to devise new taxes to pay our debts," the prime minister told the audience at the Malaysia: A New Dawn conference yesterday.
"Another thing we can do is to sell our assets — land is one of them. While selling land to foreigners is not necessarily good for the nation, the prime minister said that land could be sold to locals for development of housing projects, for example.
"Beyond that, we may have to sell some of our valuable assets in order to raise funds to pay off the debts," he said in his keynote address.
In the meantime, Dr Mahathir said stronger economic growth can reduce the debt-to-gross domestic product (GDP) ratio.
"(While paring down debt), there is a necessity to grow the economy. If we can grow the economy at a high rate, then the debts would appear smaller than they are now [in terms of debt-to-GDP ratio]," he said.
The Finance Minister Lim Guan Eng, who was also present at the conference, revealed that new taxes will be announced during the upcoming Budget 2019 speech on Nov 2.
"To quote our prime minister [Dr Mahathir] said, Budget 2019 is [a budget] of sacrifice. Everyone will have to sacrifice and we have to accept that we must sacrifice," Guan Eng said in a speech.
He noted that unlocking value of government-owned assets, such as selling equity stake in public listed government-linked companies, is an option for the government.
Meanwhile, Guan Eng stressed that the government has a long-term focus of ensuring sufficient and stable revenue sources for national development.
Currently, the government's operating expenditure, which is generally known as unproductive spending, has used up more than 95% of the public revenue since 2008. Over the years, the government has been relying on borrowings to fund development expenditure which are essential to lay the fundamentals for future growth.
He also revealed that the Tax Reform Committee has the mandate of reviewing existing tax incentives "to ensure these measures are still relevant in supporting high economic growth".
Other tasks, include to help reduce tax leakages, evasion and to minimise the tax gap, Guan Eng added.
The new administration has repeatedly voiced that one of its main objectives is to reduce national debt which has breached over RM1 trillion, including contingent liabilities, compared with just under RM700 billion stated by the previous Barisan Nasional government.
Guan Eng commented that the fiscal target set by the previous administration is now "unrealistic", and that it will be "foolish" to stick to it in the short term.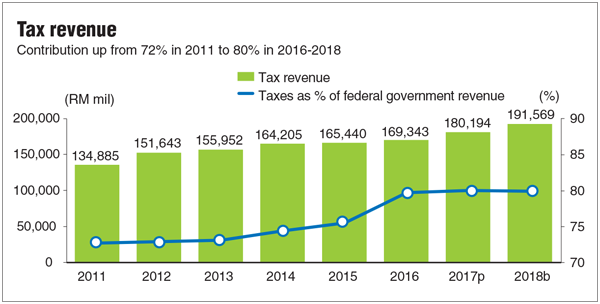 This article first appeared in The Edge Financial Daily, on Oct 10, 2018.