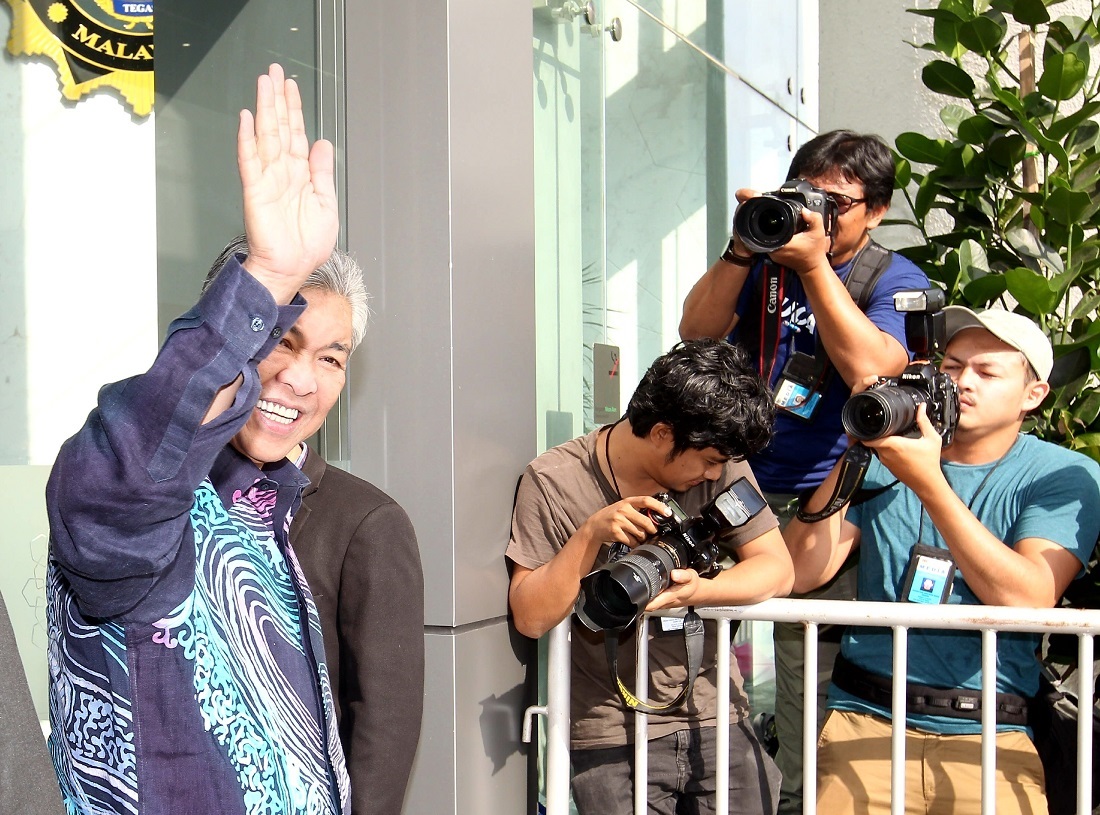 PUTRAJAYA (Oct 11): Umno president Datuk Seri Dr Ahmad Zahid Hamidi (pictured) arrived at the Malaysian Anti-Corruption Commission (MACC) headquarters here today to resume giving a statement over the MACC investigation into the alleged misappropriation of the funds of a foundation.
This is the fourth time that Ahmad Zahid is having his statement recorded, He was also at the MACC yesterday.
The former deputy prime minister came at 9.15am in a white vehicle without any police outriders. The compound of the MACC headquarters is under tight police control.
He was escorted by several MACC officers into the building and waved to the scores of local and foreign reporters gathered outside.
His daughter, Datuk Nurulhidayah, was also seen at the MACC headquarters, and is believed to be accompanying her father in giving the statement.
Dozens of reporters from the local and international media had gathered in the compound of the MACC headquarters as early as 8am to await the arrival of Ahmad Zahid.
Last Monday, Ahmad Zahid tweeted he will offer full cooperation to the MACC.
Yesterday, he was questioned at the MACC headquarters for about eight hours.
He has also given statements to the MACC last July.