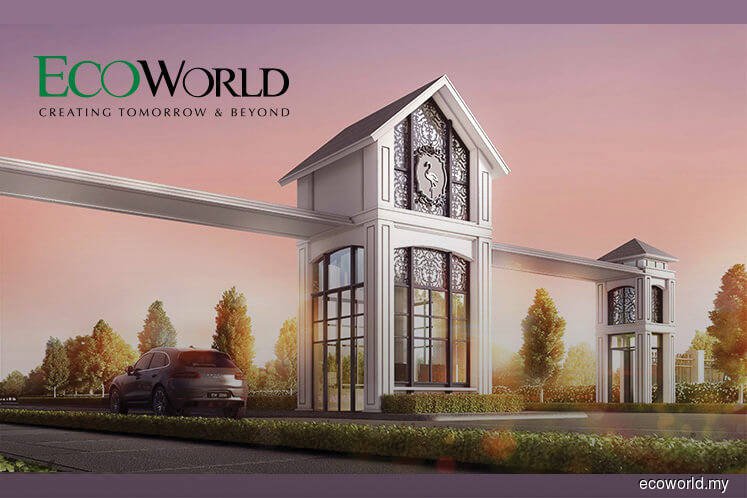 IJOK (March 27): EcoWorld Development Group Bhd's 27%-associate Eco World International (EWI) is currently in talks with various institutional funds to expand its built-to-rent (BtR) segment in the United Kingdom. It expects the talks to culminate in some deals that will be completed within the next two years.
"We are in the critical phase of negotiations," EWI chief executive officer (CEO) Datuk Teow Leong Seng told at a press conference here, after the group's annual general meeting (AGM).
But he declined to name the funds and did not elaborate on the deals' details, saying only that it is now a "sensitive period", as due diligence and negotiations are still ongoing.
The proposed deals involve institutional funds from the United Kingdom, United States of America, and Malaysia, Teow said, adding talks have been going on for a few months.
Teow also said US-based Invesco Real Estate has the right of first refusal in the proposed deals. EWI had on Decemeber last year, signed a £389 million (RM2.1 billion) heads of terms with the group (Invesco) to build 1,084 BtR units in UK.
In addition, Teow is not discounting the possibility of buying additional lands to further expand its BtR sites, saying "BtR is the biggest business growth area in the UK today."
"We are also talking to land owners to possibly partner [with us] to take on more BtR sites outside the 12 sites [that EWI's BtR projects are located]," he added.
In 2017, EWI acquired a 70% stake in Be Living Holdings Ltd — the residential property development arm of Willmott Dixon, a privately owned construction and property services company — to jointly develop 12 sites in the UK, with an estimated GDV of £2.6 billion (approximately RM14 billion).
The company, which has been rebranded EcoWorld London, has placed the Malaysian developer in the mid-stream property sector, developing BtR products.
Previously, EWI announced a target of building at least 10,000 units BtR homes in the UK over the next five years. Under current portfolio, it has over 3,000 units of BtR homes.
Teow, meanwhile, said London, as an international city, remains the most attractive location for investments in the UK, despite all the noises about Brexit now. He believes things will normalise once the matter of UK leaving the European Union is resolved, as investors prefer to buy properties in safe and well-known cities.
EWI reported its maiden profit of RM35.24 million in the financial year ended Oct 31, 2018 (FY18), compared with a net loss of RM87.63 million in FY17. The turnaround is mainly due to the completion and delivery of London City Island and Embassy Gardens in the UK.
At the time writing, EWI shares were trading 0.5 sen or 0.67% lower at 74.5 sen, valuing the group at RM1.79 billion.