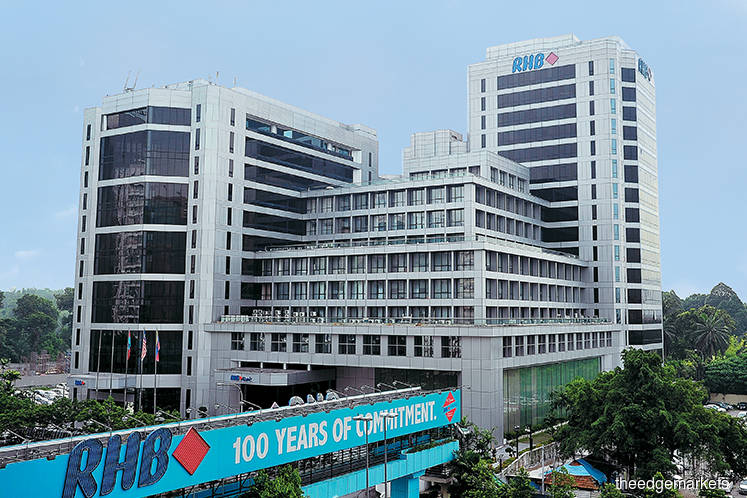 KUALA LUMPUR (Aug 8): RHB Banking Group is partnering Malaysian Retail Chain Association (MRCA) to support more than 400 leading retail chain store operators, franchisers as well as small and medium enterprises (SMEs) through the Malaysia International Retail & Franchise Exhibition 2019 (MIRF).
In a statement today, RHB said MIRF 2019, which took place on July 18-20, transacted more than RM72 million in business revenue as compared to MIRF 2018, which transacted more than RM65 million in business revenue.
RHB said through the partnership, it was able to engage with leading chain store operators in Malaysia and share with them the products and services available for retailers and SMEs.
It said among the key products and services being showcased throughout the exhibition was the RHB SME e-Solution Platform, which offers SMEs complete interoperability to achieve greater business efficiency.
RHB said the enhanced RHB SME e-Solutions is one of the core components of the RHB SME ecosystem providing SME customers with value-added features on a single platform that include seamless integration of banking activities. Other products being offered at the exhibition were:
Business current account & Reflex
SME e-Solution (SES)/SME digital ecosystem
Corporate Employee Privilege Scheme (CEPS)
Tailor-made Business Loan (PINTAS/BizPlus)
Business deposits (SME Flexi FD)
RHB Premier account
RHB head of group business and transaction banking Jeffrey Ng Eow Oo said through MIRF 2019, RHB was able to reach out to Malaysian leading retail chain store operators as well as franchise owners, further boosting its penetration rate of the retail SME segment in Malaysia.
"RHB will continue to introduce business-friendly solutions and product features that makes everyday business simple and [convenient] and which will help SMEs to optimise resources, improve productivity and strengthen their competitive edge," said Ng.
Meanwhile, MRCA president Datuk Seri Garry Chua said with this initiative, the association was able to assist the growth and development of the retail and franchise industries.