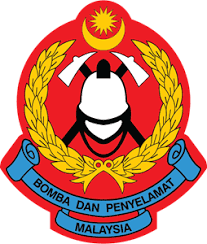 JOHOR BAHRU (Aug 23): A fire that engulfed 24 bags containing aluminium dross chemical waste at Jalan Perindustrian 5, Pontian Industrial Area, near Pontian, was finally extinguished at 6 pm yesterday.

Pontian Baru Fire and Rescue operations commander, assistant Fire Supt Iqbal Raduan said the fire was completely extinguished at 6 pm as a result of firefighting operation being carried out using soil and sand.

"Although the fire was completely extinguished, a team of firefighters with a fire engine from the Pontian Baru Fire and Rescue Station will be on standby at the scene until 8 am tomorrow to monitor any possibility," he said in a statement yesterday.

He said no fatalities had been reported so far as the cause of the fire and estimated losses were being investigated.

On Wednesday night, Iqbal was reported to have said the Johor Fire and Rescue Department operations centre received the emergency call at 3.59 pm Wednesday.

There are 1,116 bags containing a total of 558 tonnes of chemical waste identified with each bag containing 500kg of waste.

However, only 24 bags were found to have caught fire while the rest were successfully removed and placed in a safe area within the factory compound.

The firefighters also found that they could not be extinguished the blaze with water as it would release harmful fumes.