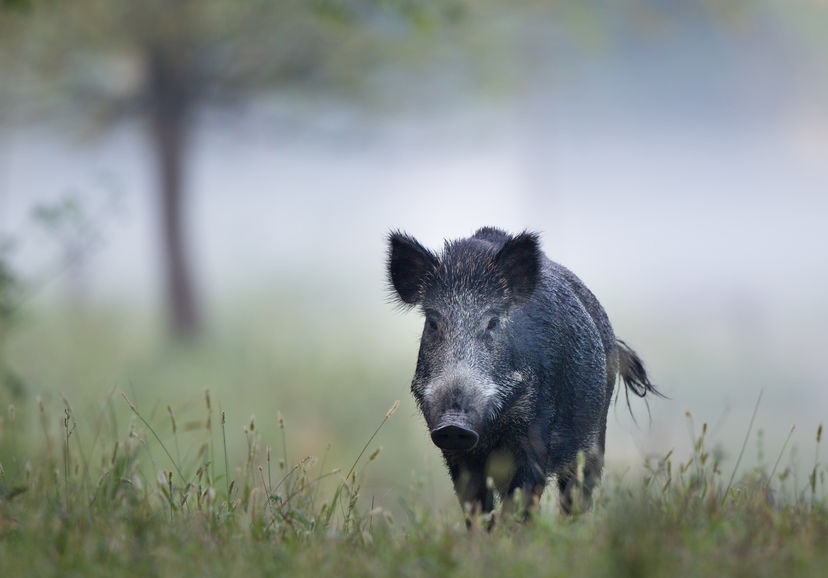 MELAKA (Sept 5): Apart from illegal immigrants, Melaka has a new trans-boundary issue – an invasion of wild pigs from Indonesia.
According to a report in The Star today, Melaka Agriculture, Agro-Based, Entrepreneur Development and Cooperative Committee chairman Norhizam Hassan Baktee said wild boars were excellent swimmers, but the state never expected them to cross the narrow Strait of Malacca from Sumatera in search of new habitats here.
"The mystical island of Pulau Besar here has witnessed widespread damage from the 'migration' of dozens of these wild boars, including piglets," he told the paper.
Norhizam said fishermen reported sightings along the coastal lines of Melaka almost every night.
"Pulau Besar seems to be the landing point for the wild boars before they cross over to the areas close to Ujong Pasir in the mainland and other coastal areas," he said.
He said the number of wild boars could outnumber the human population in Pulau Besar if the situation was not brought under control.
Norhizam said the Melaka's Department of Wildlife and National Parks (Perhilitan) is sending three sharp-shooters to deal with the wild boar invasion.