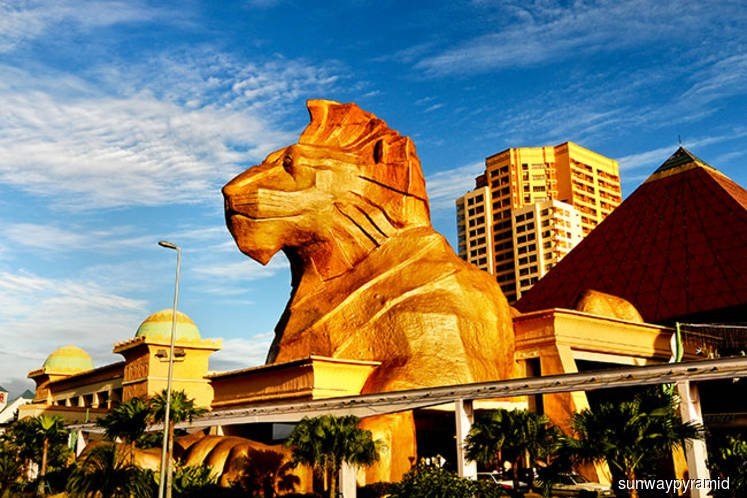 PETALING JAYA (Sept 20): A shopping centre here has been collecting food waste from their food and beverage (F&B) tenants and channelling them into its compost machines to be processed into fertiliser.
Sunway Pyramid, through its campaign themed "Food CPR- Compost, Plant, Reduce", aims to tackle the food waste problem in Malaysia by significantly reducing a huge amount of food waste from going to landfills.
Sunway Malls and Theme Parks chief executive officer H. C. Chan said the mall started reducing food waste with the help of an on-site compost machine by MAEKO, a Malaysian outfit, placed at the Sunway Hotel and Spa since July.
He said the compost machine is able to produce compost used for planting purposes of which was complimentry for the public and can be collected at the permanent pocket area located at B1 in the mall.
"Sunway Pyramid collects a total of 2.4 tonnes of food waste daily and up to 829 tonnes annually from its F&B tenants.
"We are joining forces with Sunway Real Estate Investment Trust (REIT) and Sunway Resort Hotel and Spa to collect the food waste from 35 F&B tenants to turn into compost that will be ready for use two weeks after being mixed in garden soil," he said during the launch of Food CPR campaign here, today.
The campaign was officiated by Subang Jaya state assemblymen, Michelle Ng Mei Sze.
Chan said the Food CPR campaign is a long-term campaign dedicated towards the issue of food waste and will feature a Food Waste Compost Machine as a permanent fixture in Sunway City.
"Separately, Sunway Resort Hotel & Spa's own compost machine converts a total of 5.9 tonnes of food waste from its three clusters of hotels located in Sunway City into compost.
"By the end of 2019, the hotel expects to compost 20 tonnes of food waste collected from its kitchen. Currently the compost is used around Sunway City's landscape with further plans for distribution and utilisation to be launched in the year 2020," he said.
Meanwhile, Sunway Malls Marketing and Business Innovation director Loo Hoey Theen said Sunway Pyramid is currently the first shopping mall in the Klang Valley to implement such a waste management system.